Changes in travel policies with COVID-19
With the new COVID-19 pandemic, travel managers and companies were at a loss as to what actions to take concerning traveling employees. The absence of clear procedures related to contingencies or diseases, such as infectious diseases, forced companies to create last-minute strategies to deal with the situation.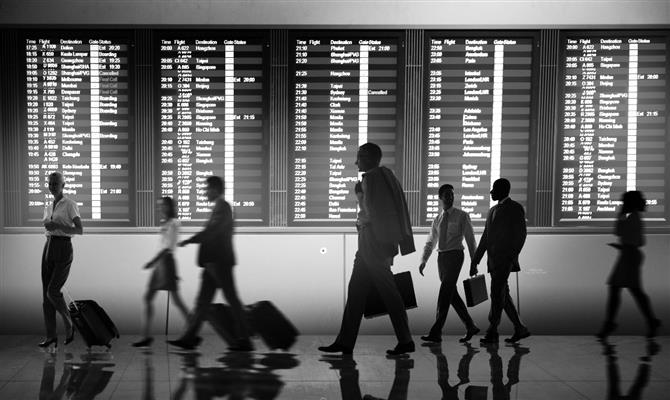 "It is essential to instruct the traveler on how to proceed in cases of accidents, catastrophes, epidemics, illnesses, loss of documents or cancellations and changes in flights. And the duty of care is precisely related to the legal obligation to take care of a person during the performance of an act or job ", explains TripService's Corporate Account executive, Beatriz Gorisch.
In this sense, what is necessary to consider in travel management to protect employees and the company in these risky occasions? TripService has created a seven-step guide to guide companies in the management and process of implementing or adjusting travel policy from the perspective of duty of care. Check it out below.
1) Understand the company's travel and traveler profile
You need to talk to employees to gain a deep understanding of what the company's travel routines are usually like. These conversations help to build a culture of transparency and allow you to discover any hidden dangers.
2) Define minimum travel safety criteria
In travel policies, it is common to find definitions regarding the advance for purchase of tickets, limit values ​​for accommodation, refundable items, among others. It is also essential to include guidelines that guarantee the safety of this employee during his trip.
It is important to consider including items such as:
Mandatory travel insurance contracting
Minimum hosting requirements, such as:
Safe location
Wi-Fi
Only hotels type establishments
Mandatory insurance for car rentals
Centralization of reservations with approved partners
3) Centralize information
Many companies simplify the travel process for travelers by allowing them to self-manage, making reservations at channels and locations that suit them. If, on the one hand, this facilitates the operation of travel, on the other hand it exposes the company and the employee to various risks.
Have you ever imagined a travel manager going through a situation like the coronavirus again or the one that happened on September 11? How will you find the employees who bought their trips at your own risk? How will you know in detail the flight itineraries, accommodations and respective status?
The technology is there to decentralize the travel process without companies losing control and information. Betting on technologies that make it possible to combine economy, ease, management and security with the company and the employee is one of the ways.
4) Invest in technology
In the process of defining travel management systems or partner agencies, the tip is to opt for those that offer simplified passenger tracking and location.
Having a map where, with just a few clicks, it is possible to locate all company reservations and travel schedules is essential. With technology support, the manager saves time, simplifies communications and focuses resources on the most critical tasks during an emergency.
5) Keep employee information up to date
As part of travel management, it is essential to outline a process for maintaining employee information across all platforms. It is good to ensure that contact information for employees and travelers is up to date and synchronized in the ERP and travel management system, including emergency contact.
6) Define action plans
To prepare for all possible crises, it is important to have well-defined action plans for each type of eventuality. Providing feedback after each trip is important to better prepare and respond to the wide variety of situations that employees may face, anticipating future problems and thus avoiding unnecessary setbacks and expenses.
7) Communicate the plan
A good care policy begins and ends with employees. Make sure that they know that the company is committed to their well-being and that they are informed of the measures the company has taken to protect them in case something goes wrong.
By sharing the duty of care policy and contingency plans with employees, it is possible to improve emergency preparedness for the entire organization and ensure that everyone knows exactly what they can expect from the company in emergency cases.
With a comprehensive duty of care strategy that is based on employee involvement, accurate data and the use of technology, the organization will go beyond simple compliance, protecting employees and businesses when it matters most.