American Airlines announces restart of service to Latin America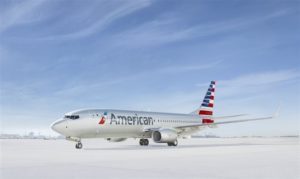 American Airlines is announces dates for the restart of service to many locations around the world.
To Latin America, including flights to Brazil to São Paulo, Rio de Janeiro and Brasilia.
Here are the programed scheduled flights from The United States to Brazil and other destinations.
Updated Latin America schedules:
| | | |
| --- | --- | --- |
| Origin | Destination | Schedule change |
| DFW | Buenos Aires (EZE) | Service resumes Oct. 25 |
| DFW | São Paulo (GRU) | Service resumes July 7 |
| DFW | Lima (LIM) | Service resumes July 7 |
| DFW | Santiago (SCL) | Service resumes Oct. 25 |
| JFK | EZE | Service resumes June 4 |
| JFK | Rio de Janeiro (GIG) | Service resumes Dec. 17 |
| JFK | GRU | Service resumes June 4 |
| LAX | EZE | Service resumes Oct. 25 |
| LAX | GRU | Service resumes Oct. 25 |
| MIA | Brasilia (BSB) | Service resumes Oct. 25 |
| MIA | EZE | Service resumes May 7; twice-daily service resumes Oct. 25 |
| MIA | GIG | Service resumes June 4 |
| MIA | GRU | Service resumes May 7; twice-daily service resumes Oct. 25 |
| MIA | SCL | Service resumes May 7 |