Brazil authorizes remote work visas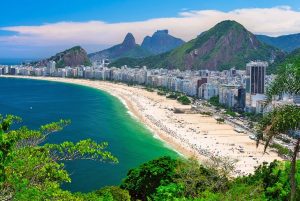 An Embratur (Brazil's Tourism Institute) spokesperson said Brazil's government is motivating travelers remote-workers to stay one year in the country. The initiative passed January 24th by the country's National Immigration Council of of the Ministry of Justice and Public Security authorizes one-year visas and residency permits
According to the spokesperson, Brazilian visitors "may work for foreign employers while staying in Brazil, with no formal employment registered in the country" under the new policy.
Visitors must provide proof of health insurance valid in Brazil and documents proving a work or service contract outlining labor relations with the foreign employer.
Travelers must also provide proof of means to reside in Brazil for one year. The one-year residence period may be renewed for an additional year.