Raise you adrenaline game in Rio de Janeiro, Brazil
Brazil, the country of one of the best football team in the world, however, football is king of sports in country it has much more to offer in sports other than just football. Brazil has passion for sports be it outdoor games or indoor games. Brazil population enthusiastically participates in various sports activity. Rio de Janeiro is sport hub of Brazil, it offers many sports activities which are worth participating once in a life time.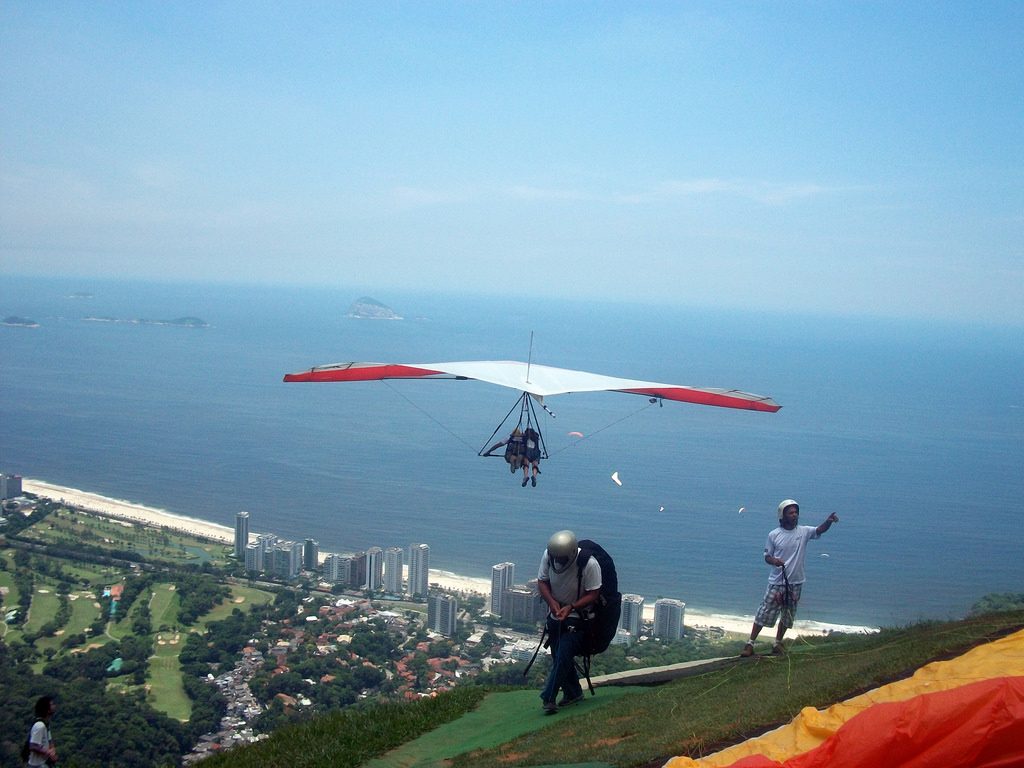 Rio de Janeiro is located in southeastern Brazil, it is most popular tourist attraction of South America due to its scenic view which includes mountains, landmarks, water bodies, beaches and itscarnival, but did you know it is known for sports and adventures activities too. Rio de Janeiro is located in area of 1,260 km.sq., it has a population of almost 63.2 lakhs. It is a coastal city and located at the foot of mountains, it is home to Corcovado and sugar loaf mountains which are the attraction points of this city. Rio de Janeiro offers you favorable environment to raise your adrenaline game.
Whether you are a trained sportsman or a newbie, a Brazilian or belongs to other country, you will find various sports activities according to your need. We have created a three-day itinerary for the tourist who come to enjoy the extreme sports in the city.
Day 1: Free flight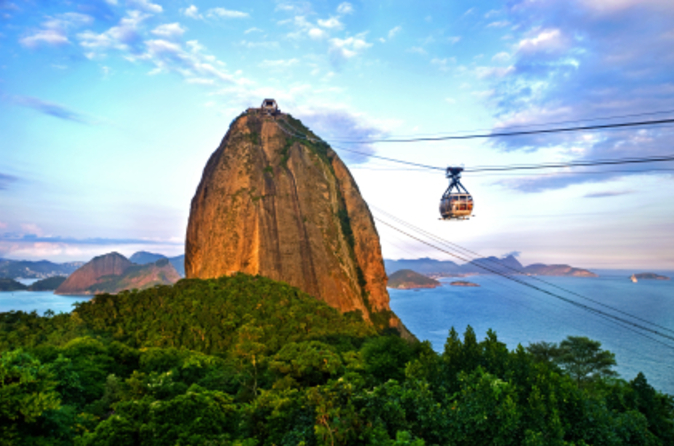 Our tour starts with Rio de Janeiro, and the first attraction is the Pedra Bonita which is a peak in the Tijuca national park, this place offers you the best experience of paragliding and hang-gliding, you can witness the breathtaking panoramic view of the whole city while doing the sports, which will surely make you breathes up and down. Once you start the activity after 15 minutes the landing will be done on Praia do Pepino which is located in Sao Conrado. After activity walk by the sea shore, drink coconut water to boost your stamina and end up the day by swimming in clean sea water.
Things to Remember:
Wear light clothes
Put proper sunscreen lotion to avoid sunburn and tanning
Perform the activity in guidance of a trained person who will help you to take off and land safely
Pointsof attraction:
Tijuca national park
Pedra Bonita
Pedra da Gavea
Day 2: Baía de Guanabara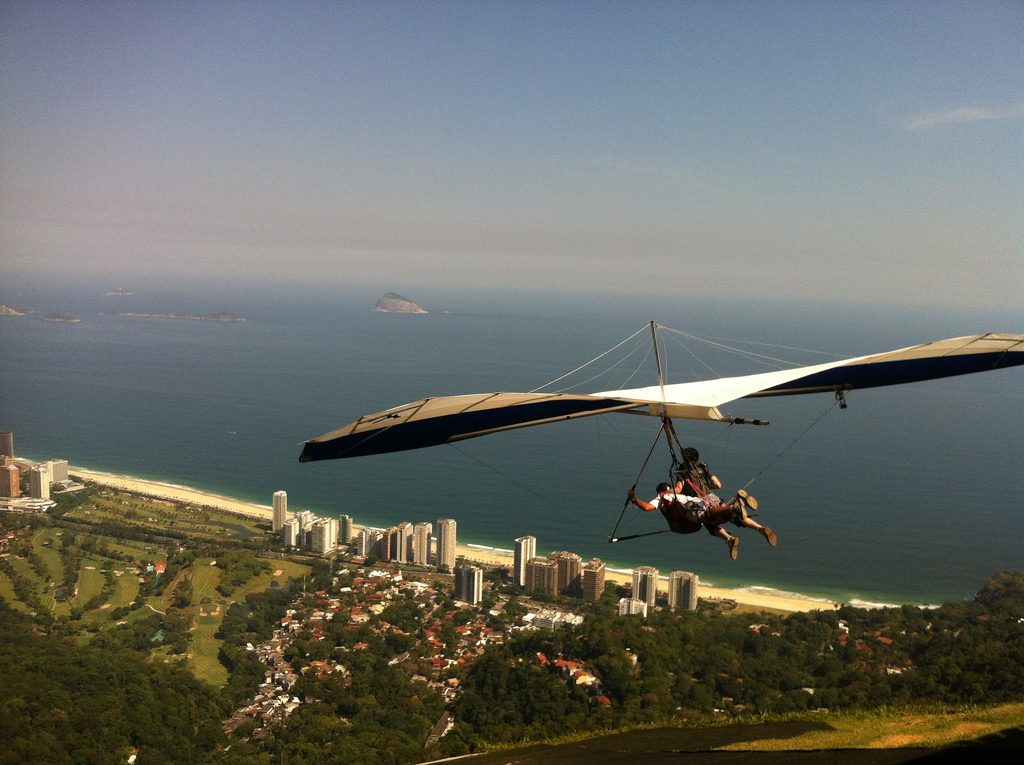 Wake up early next morning, drink plenty of fluid and get ready for another adventure, the second day starts on a small beach which is just 100 m long names as Urca. You day starts with Canoeing, for this activity you can also go Praia de for a which is located in Pao de Acucar, Baia de Guanabara. This place is full of beaches, mountains and scenic view.
After the experience you can head towards Praia do Diabo which is free for surfing, stay safe and experience surfing in strong waves of the sea. You can reach this place via Arpoador, Ipanema beach. It is an enclosed location hence, access is available through only right side of the place.
Things to Remember:
Carry your swimwear along with you
Carry your surfboard
Swimming is mandatory
This is not a place for beginners, only trained surfers are allowed here, sue to the formation of irregular current and waves in the sea is restricted for newbies.
Points of attraction:
Pao de Acucar
Ipanema Beach
Day 3:From the mountain top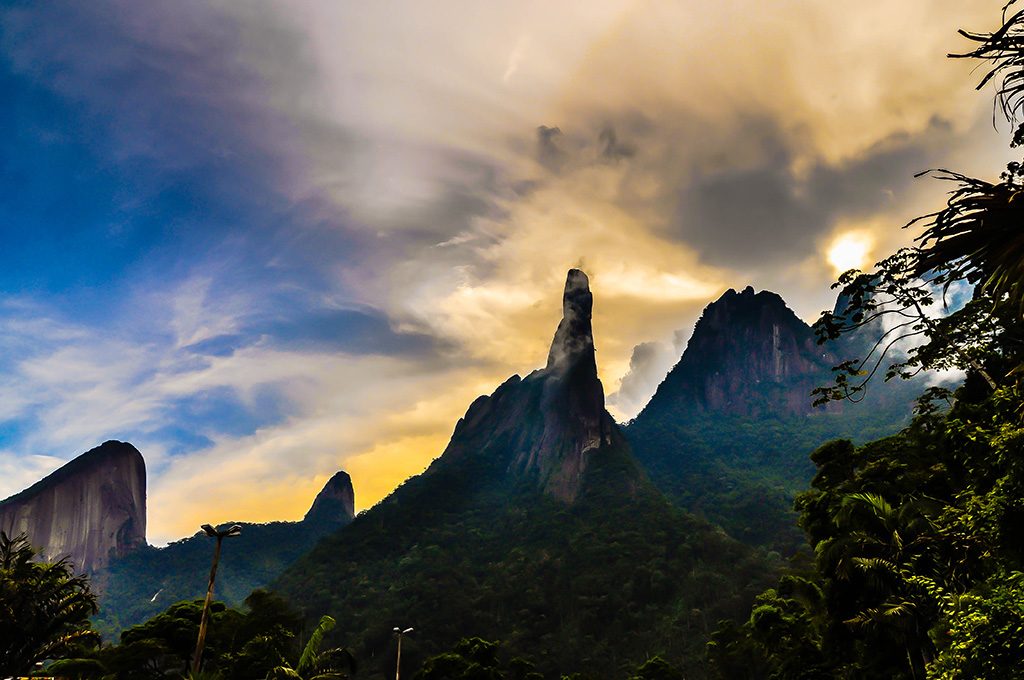 After enjoying water and aerial sports, its time for some trekking, the last day of the tour starts with Serra dos Orgaos national park, the national park is located in Rio de Janeiro, Brazil, it comes under Atlantic forest biome, and due to high rainfall, it has rich vegetation which includes more than 2800 species of plant in which 360 are orchid and more than 100 are bromeliads. it protects Serra dos Orgaos mountain range and water bodies in the range. It was the third oldest national park of Brazil. It is most popular for the mountaineers who come to this place the park has 10 peaks over 2000 meters high and most famous peak is Dedo de Deus also known as God's finger the name came because it appears like a large finger pointing towards sky.
This place is a big challenge for mountaineers as it is most popular place inn Brazil for trekking, hiking, climbing and Abseiling. Not only this it is also named in the list of 15 best rock climb in the world.
Things to Remember:
Carry your trekking shoes
Intake plenty of fluid
Wear comfy clothes for hiking
The best time to visit the place is between fall or early spring that is between April and October
Points of attraction:
Serra dos Orgaos national park