GOL and American Airlines: Miami-Rio flights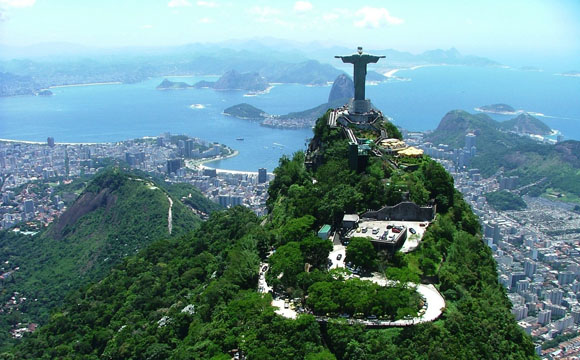 American Airlines and GOL announced a new codesharing agreement, in a partnership of great influence throughout South America and the United States. The agreement will give customers of the North American company access to 20 new destinations in South America. According to American, it will also result in increased service from Miami (MIA) to Rio de Janeiro (GIG), adding a second daily flight this winter.
The airline also plans to offer more opportunities to bring customers to Latin America through Miami, adding 12 flights to six cities in the United States.
American's expansion in Miami and Latin America includes:
Service to new destinations in South America, which are currently not served, through flights operated by GOL, including services to Asunción, Paraguay and other destinations in Brazil;
GOL code sharing established on American routes in the United States, combined with earnings and redemptions on frequent flyer programs on both airlines, shortly after approval by the authorities;
Increased flights from Miami, including an additional flight to Galeão during the peak winter months on a Boeing 787-8;
12 more daily domestic flights in Miami.
"We are proud of our strong presence in Latin America, which includes 170 daily flights to the region, Admirals Club lounges and dedicated Premium Services teams in Mexico City, Buenos Aires, Rio de Janeiro and São Paulo," said the president of American Airlines Robert Isom.
After being approved by the authorities of the United States and Brazil, the new flight code sharing by American and GOL will allow customers to connect to 53 GOL flights from Galeão, Guarulhos, Brasília, Manaus and Fortaleza.
"We have a long and rich history in South America, and this new relationship with GOL further improves our presence in the region," said Vasu Raja, senior vice president, network strategy. "Our customers will continue to have access to places they have always liked to travel in America, such as Rio, São Paulo and Brasília, and will have access to new destinations on their wish list."
"As two of the main airlines in Brazil and the USA, GOL and American Airlines will offer the best experience for customers on the largest number of flights and destinations in the Americas," said GOL CEO Paulo Kakinoff. "This will strengthen GOL's presence in international markets and accelerate our long-term growth."
New codeshare destinations in South America currently not served by American include Asunción, in Paraguay, and Curitiba and Foz do Iguaçu. American anticipates that the GOL code will be placed on selected flights.
With the second daily flight to Rio de Janeiro, operating the Boeing 787-8, the company will have a new total of 507 seats per day between Miami and Galeão.