Colonial city of Ouro Preto is Calling you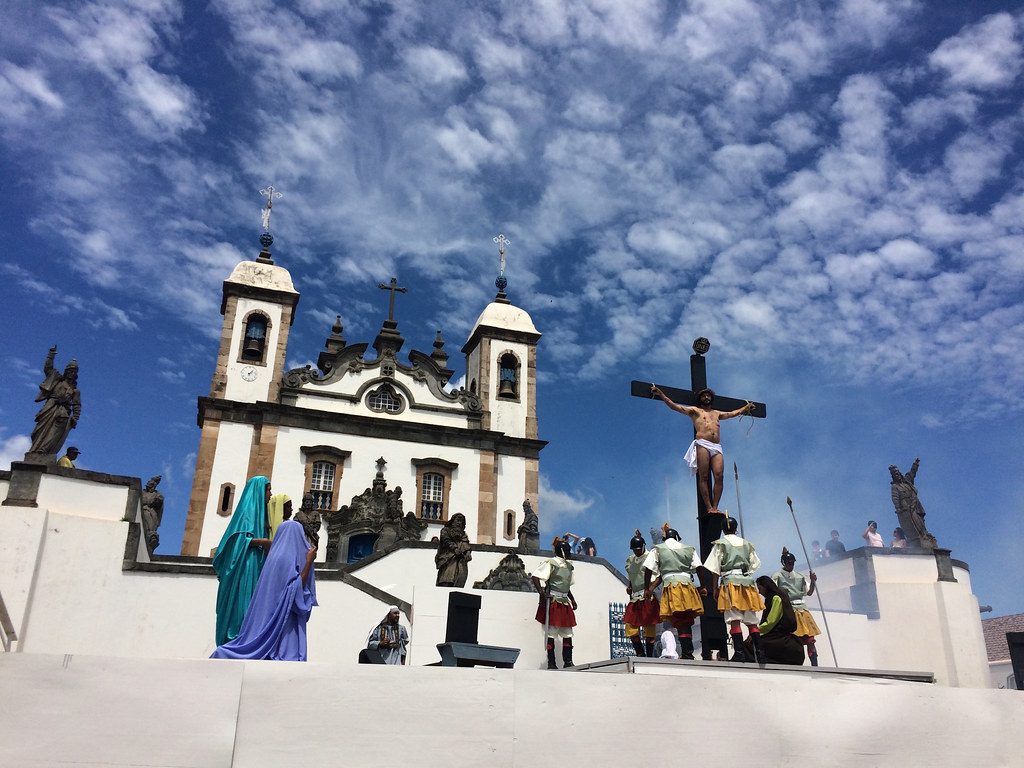 Ouro Preto earlier known as Vila Rica, is a city situated in the state of Minas Gerais, Brazil, It is a former colonial mining town located in the Serra do Espinhaco mountains, aouro Preto is a World Heritage site by UNESCO due to its outstanding Baroque Portuguese colonial architecture.
Ouro Preto is located in one of the main areas of the Brazilian Gold mines.According to reports around 800 tons of gold were sent to Portugal in the eighteenth century, from the city.The city was founded in 17th century and its city center contains well-preserved colonial architecture. The modern construction of the city begun in 18th- and 19th-century, when the churches decorated with gold and the sculptured works , which made Ouro Preto a tourist destination.
But now the city generates its economy from tourism industry, other than this there are important metallurgic and mining industries located in town.Soapstone handicraft items are also a popular thing which generate economy for the localities. It is popular souvenir among tourists, and can be found in many shops in the town center and street fairs. Jewelry made of local precious and semi-precious gemstones is another pick by tourist who comes to visit the place.
Climate of Ouro Preto:
The climate of Ouro Preto is warm, In winter, there is much less rainfall than in summer, the average annual temperature is 18.3 °C. The average annual rainfall is 1552 mm.
It is recommended to visit Ouro Preto from April to September, during this time of the year the weather will be cooler and drier. It us the most pleasant time. The summer months December to March – are wet with the highest humidity, and rain.
Tourist Attraction of Ouro Preto:
Ouro Preto is a the major colonial tourist destination of minas gerias, it has historical bulidings, churches, cobbelstone streets etc.Some of the best known are:
Nossa Senhora do Carmo also known as Our Lady of Mount Carmel
Sao Francisco de Assis (St. Francis of Assisi)
Nossa Senhora da Conceicao
Capela do Padre Faria (Father Faria's Chapel)
Nossa Senhora das Merces (Our Lady of Mercy)
Nossa Senhora do Pilar (Our Lady of Pilar)
Nossa Senhora do Rosario (Our Lady of the Rosary)
You can learn more about Ouro Perto and its history in the colonial museums.
Museum de inconfidencia:- located In the former municipal palace on Tiradentes Plaza.
Museu do Oratorio (Oratory Museum):- Located near the church of Nossa Senhora do Carmo, it displays religious art.
Museum of Science and Technology:- located in the Ouro Preto School of Mines building on Tiradentes Plaza. The museum is noted for its collection of beautiful mineral specimens.
Casa Dos Contos:- It is a Historical museum.

The city also host annual carnival festival known as The street carnaval in Ouro Preto, it attracts thousands of people from around the globe. Traditional bands perform music across town, and many people dress up in costumes during the holiday. There are two main types of street parade in town: the one with samba schools and the one with blocos. If you want to visit the place during carnival then you can come in February or March.

How to Reach:
Plane/airport:The nearest airport to Ouro Preto is the Belo Horizonte International Airport, which is located 98 km far from the place, it receives regular flights from Miami, Lisbon, Panama and Orlando.
Bus:The Belo Horizonte bus station has daily bus departures to Ouro Preto.
Personal or Rental:You can rent a car in Belo Horizonte and go to Ouro Preto by following the respective highway.