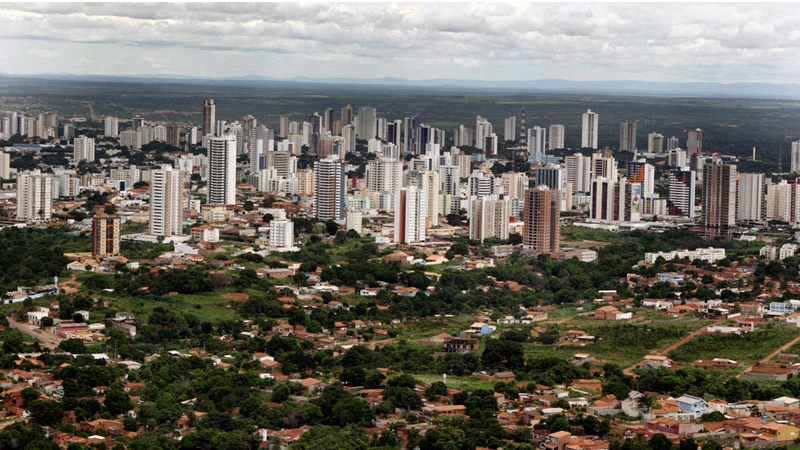 When you plan your next vacation to Brazil, make sure that Cuiaba is high on your list. This city is known for its tourism, and people from all over the world travel to this beautiful area. Once you are there, you will have a lot to do and see. Getting around Cuiaba is easy to do; you can walk to pretty much all of the main attractions, as long as your hotel is near these sights, restaurants, museums, and shopping districts. Be sure that you purchase your Brazil Airpass before you enter Cuiaba; this will save you money on flights.
History of Cuiaba

Cuiaba was founded in January of 1727. After many financial hardships, it seemed as if the town was going to go under, but each time it survived. The town was once considered small, but after 200,000 people moved into the area, over a period of two years, the town was referred to as a giant. The town has since become a tourist attraction; tourism is where most of the income for Cuiaba comes from.
What to do in Cuiaba
Cuiaba has become extremely modernized over the years, which is why many travelers choose this destination for their vacation. There are a variety of sights to see in Cuiaba, as well as various activities to participate in while you are in this Brazilian city. When you stop by the Praca de Republica, you can visit the tourist office to receive information pertaining to tours and the amazing sights to see. You could also visit the small natural history museum while on the square.
For the outdoor lover, Cuiaba has plenty for you to do. You can take a hike, or you could drive on the Transpantaneira to see the wildlife. You can also go canoeing while in Cuiaba; this is a great way to see giant river otters and monkeys in the area.
You could enjoy eating at a variety of restaurants throughout the city, or you could visit one of the many shopping districts to buy some things for yourself, as well as souvenirs for your family and friends.
Hotel Accommodations
Finding a good hotel in Cuiaba is not difficult to do; in fact, there are a variety of hotels and resorts that you could choose to stay in while on vacation in this Brazilian city. If you prefer, you could rent a home or apartment, depending on how long you plan to stay in Cuiaba. Each hotel available in this area will offer you something that you can enjoy. Some hotels in Cuiaba provide you with full-spa service, as well as excellent customer service. Some hotels are near popular attractions, while other must-stay hotels are near the Santos Dumont Square. Other features that are typically available at the hotels in Cuiaba include swimming pools, restaurants inside of the venue, and more.
The top hotels in Cuiaba include the Hotel Deville Prime Cuiaba, the Delmond Hotel, the Hotel Gran Odara, and the Roari Hotel. These hotels are popular amongst travelers, so be sure you plan ahead and book your room; it is best to purchase your airplane tickets at the same time that you make your hotel reservations.
Weather in Cuiaba
When you travel to Cuiaba, you want to make sure you know the weather. This will help you pack accordingly, and it will also help you plan your activities. You do not want to plan all outdoor activities if there is constant rain; unless you and those traveling with you love to be outdoors in the rain. The temperatures in Cuiaba are always high, on average. If you want to avoid the rainfall, you should plan your trip between the months of June and August; this is the dry period. This town sees its heaviest rainfall between the months of January to April, and October to December. The wettest month is January. The coolest month in Cuiaba is June, and the warmest month is August.
Traveling in Cuiaba
It is always best to book your tickets to Brazil ahead of time, especially if you want to avoid expensive flights. When you purchase a Brazil Airpass, you could save money on the internal flights. It is necessary to fly from one area to another, in order to get to your vacation destination; therefore, you will want to purchase a Brazil Airpass to save money on those flights. The amount of your flights cannot be increased once you purchase this airpass. Remember that the Brazil Airpass must be purchased before your trip; you cannot purchase the airpass once you have traveled to Brazil.
Time to Plan your Trip to Cuiaba
A vacation is what you make it, and you can make the most of your trip to Cuiaba. Be sure to plan ahead so that you can book the best flights and hotel accommodations. Take advantage of the tourism in Cuiaba. Regardless of when you travel to this popular vacation destination, you can always find something to do while you are on your trip!