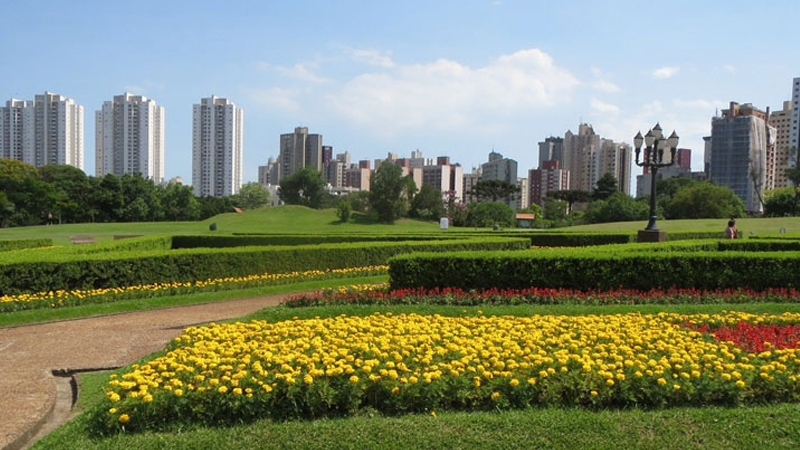 The time to plan your vacation to Brazil has arrived, and you may not be sure where you want to go. The choice is easy; travel to Curitiba with your family or friends to have a great time in one of Brazil's largest cities. You can find a variety of things to do while you are indoors, or outdoors. Be sure to purchase your Brazil Airpass before scheduling your flights to Curitiba. This airpass will save you time and money.
History of Curitiba

Years before it was inhabited, Curitiba was a land of forest. Since then, this Brazilian area has turned into a great tourism town, but not before going through major changes over the years. A growth in population was one of those major changes. Being a regional hub for trade and services is one of the reasons Curitiba experienced a large growth in population. It is one of the richest cities in Brazil, and continues to expand each year.
What to do in Curitiba
When you travel to Curitiba, there will never be a shortage of things to do, or sights to see. Visit the Jardim Botanico de Curitiba with your family, and make sure you tour Honey Island while on vacation. If you want to see the landmarks and take a scenic tour, Estrada de Graciousa is the adventure for you. Museu Oscar Niemeyer is a great museum that has a variety of exhibits that you and those traveling with you could enjoy. If you want to do a little bit of shopping, Feira de Largo de Ordem is a shopping market that has a variety of vendors selling different items. Travel through the upscale Italian neighborhood of Barolo and dine in one of the restaurants.
Schedule your tours through the hotel that you are staying in while on vacation, or book these tours through your travel agent. The tourism in Curitiba is great, and you will always find something fun and adventurous to do.
Hotel Accommodations
When you book your flights to Curitiba, be sure to make your hotel reservations as well. You do not want to travel to this Brazilian city without making hotel accommodations. Planning ahead not only guarantees you somewhere to lodge while you are vacation, but it helps you find the best hotel to suit your needs, as well as the desires of those who will be traveling to Curitiba with you.
There is no shortage of hotels in this area, each offering you something different. Some of the most popular hotels in Curitiba include the Radisson, the Pestana Curitiba Hotel, and the Four Points by Sheraton Curitiba. The rooms inside of the hotels all come with heating, air conditioning, and a television. Some of the hotel venues offer you a safe to lock up your valuable items, and others have a mini bar. If you plan on doing some work while on vacation, be sure to book a room with a work station. Make a reservation at the hotel venue that offers you everything you will need.
Weather in Curitiba
Before you book those flights to Curitiba, make sure you are up-to-date on the current weather trends in this Brazilian city. If you travel to Curitiba during a season that you are not particularly fond of, this could ruin your entire experience. Perhaps you want to travel during the wettest month, or maybe you prefer to skip the rain and enjoy the dry periods. Regardless of what your choice is, you should know the weather conditions before you make vacation plans. In Curitiba, the warmest months are between December and March. The coldest months in this city are between the months of May and August. January is considered the wettest month in Curitiba, while the driest month is August.
Traveling in Curitiba
When the time comes to plan for your trip to Curitiba, you want to make sure you plan ahead. This includes finding flights for your trip. When you travel to Brazil, you will need to purchase tickets for multiple flights to get to your destination. If you purchase a Brazil Airpass, you will ensure that your ticket prices do not increase; you will only have to pay the amount that you were quoted for. Make sure that you purchase your Brazil Airpass before you travel to Curitiba; you will not be permitted to purchase an airpass once you have entered Brazil.
Choose Curitiba
Curitiba has experienced a lot of changes over the decades, and it continues to improve its tourism. Schedule a vacation for your family, with co-workers, a group of friends, or as a romantic getaway for you and your partner. Regardless of who takes this trip with you, there are a variety of attractions to enjoy while on vacation in Curitiba. Start planning now, and you enjoy all that this tourist attraction has to offer once you take your trip!