Campo Grande, Mato Grosso do Sul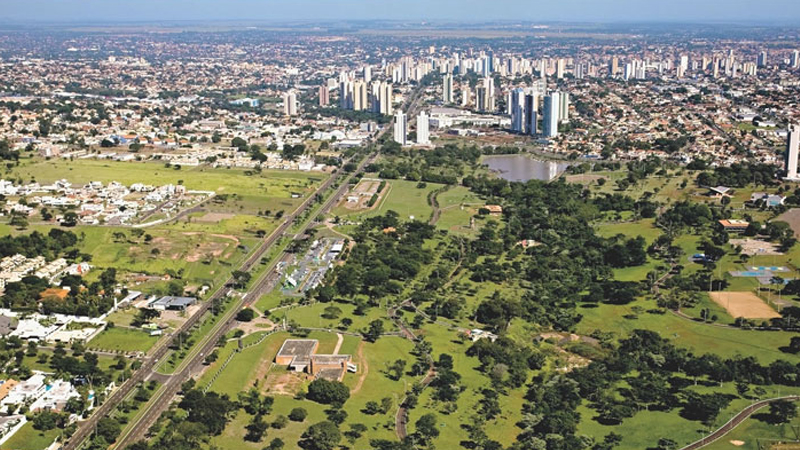 The climate and location of Campo Grande is what made this city develop quickly, and since then, it has become a great tourism area. Many people love the various attractions that this area has to offer, and the fact that they do not have an overpopulated city makes it even more attractive to tourists from around the world. You can find a variety of places to visit that allow you to enjoy the rich culture of the city. Be sure to purchase a Brazil Airpass before you schedule your flights to the city, in order to get the best deals.
History of Campo Grande

The Campo Grande history dates back a long time. Various events have taken place that helped shape Campo Grande into the premier tourism destination that it is today. Campo Grande was founded by two farmers; these two individuals wanted to live a different future than their families had experienced. The Roman Catholic Church was one of the first buildings to be built in Campo Grande. This Brazilian city may be small, but it is a successful city.
What to do in Campo Grande
While on your trip to Campo Grande, there are many attractions you can see, sights to tour, and shopping centers to browse. If you like sports, there are many sports stadiums in Campo Grande, which includes soccer and volleyball.
Brazil has a reputation for beautiful cities and beaches, but the reputation for great clubs and bars is just as great. If you want to enjoy the nightlife in Campo Grande, you should consider going to the Palacio da Cultura Popular. This venue is known for allowing all of the popular local artists to perform. If you just want to watch the nightlife, instead of dancing the night away, you can enjoy a drink while sitting outdoors at one of the cafes that stays open well into the night. You have the option to sit outside and just watch the night go by.
Hotel Accommodations
When you need to find a hotel in Campo Grande, there is no shortage. You can stay at some of the most luxurious hotels and resorts, or you can choose from a variety of affordable hotels in Campo Grande. Some of these hotels are away from town, giving you the privacy that you crave; you can also choose to stay in hotels that are close to the shopping centers, parks, Republica Square, convention center, and other main attractions.
Some of the most popular hotels in Camp Grande include the Novotel Campo Grande, Brumado Hotel, Hotel Concord, Jandaia Hotel, and more.
Weather in Campo Grande
Before you pack your bags and decide to book tickets for a trip to Campo Grande, make sure you know the weather. The temperatures in Campo Grande are typically high, on average. August is the driest month in Campo Grande, while January is the wettest. If you travel during July, this is known as the coolest month; the warmest month in Campo Grande is October. This city's rainy season typically take place between the months of January to May, and October through December.
Traveling in Campo Grande
You can purchase a Brazil Airpass to save money on flights when you travel to Campo Grande. You will need to schedule flights to multiple cities in Brazil in order to reach Campo Grande, but this can get expensive; however, when you purchase a Brazil Airpass, you will have access to flights at a fixed rate. Be sure to purchase your airpass outside of Brazil; you are not able to purchase the airpass once you are in Brazil.
Visit Campo Grande
Choose Campo Grande for your next vacation destination. Take in the beautiful sights, and enjoy the tourism that this Brazilian city has to offer. Be sure to see as much of the city as you can, while making memories that can last a lifetime.