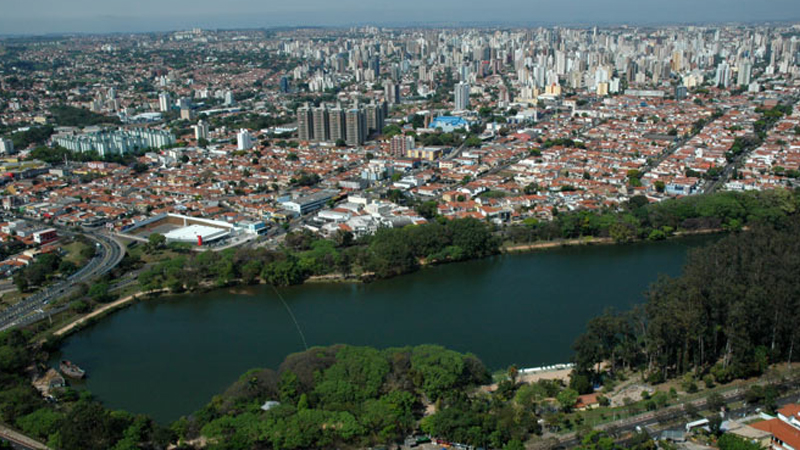 Campinas
It is time to plan your next vacation, and you have chosen to travel to Brazil. Campinas should be high on your list of Brazilian cities to travel to. Campinas is the third biggest city in the county. This Brazilian city is also home to the second best university in the country. Campinas offers travelers great attractions to see, and various activities to indulge in. Be sure to purchase your Brazil Airpass when you begin planning your trip to Campinas.
History of Campinas
Even though this city was founded in 1774, Campinas was able to experience a growth in population because of the cotton, sugarcane, and coffee farms. The growth was also a result of the railway that was constructed in order to build a link between Santos and Sao Paulo seaport. After this, the coffee became an export, which led to Campinas to become a wealthy location.
What to do in Campinas
There are plenty of sights to see while on vacation in Campinas, Brazil. You could enjoy the historical monuments and museums, or you could visit the parks and shopping centers. If you want to experience the nightlife in this city, there are various bars and clubs that you could go to. Tourism and recreation in this city are very popular.
The Cultural Center is a great place for someone who loves antiques. There is an art gallery in this center, along with a theatre. If you want to purchase antiques and crafts, this is the place for you. Shopping Dom Pedro is one of the largest shopping centers where you can find almost anything. If you want to brush up on your history, visit the Historical Museum. You could also visit the Carlos Gomes Monument and Tomb to visit the monument that pays homage to the Campinas-born composer. Some of the popular bars and clubs in the area are Bar do Ze, Kabana, and Casa Sao Jorge.
Hotel Accommodations
Campinas has a peaceful and very relaxing atmosphere, and the hotels in this city are just as great. You can stay at a resort close to the beach, or you could choose a hotel that is in the downtown area. Regardless of where you stay, you are most likely to have a great view of Campinas. Some of the resorts have restaurants, spas, and shopping boutiques inside of the venue, in addition to clubs or other forms of entertainment.
Some of the hotels and resorts in Campinas that offer the best lodging experience, along with excellent customer service, include Bourbon Atibaia Convention and Spa Resort, Noumi Plaza Hotel, Lake Villas Charm Hotel, Grande Hotel Sao Pedro, TRYP Campinas Hotel, Royal Palm Tower, and more. If you prefer a more private style of lodging, you could rent out an apartment and home while on vacation in Campinas.
Weather in Campinas
Always be aware of the weather when traveling, regardless of which country or city you choose to travel to. The weather can have a huge impact on the type of activities you are able to participate in. When you plan a trip to Campinas, Brazil, you will experience the most rainfall between the months of January to March, as well as October to December. November is the warmest month in Campinas, and the coolest month is June. If you want to avoid the rain, you should travel to this city in July – the driest month. The wettest month in this city is January.
Traveling in Campinas
You can generally find many deals when booking tickets to Campinas. There are flights that go in and out of Brazil; however, to make sure that you receive the best deal, you should purchase a Brazil Airpass. The airpass allows you to go between cities in Brazil without paying high prices for flights. If you choose to pay for tickets, instead of a Brazil Airpass, you can expect to pay more money.
Plan your Trip
When you travel to Brazil, you will definitely have to plan a vacation to Campinas, the third largest city in Brazil. The tourism for this city is great, and it would make the perfect trip for you and your guests. Plan your trip out, and make sure you purchase a Brazil Airpass before you purchase your flights. You can relax, enjoy the scenery, take advantage of the entertainment, nightlife, and more.