Add Adventure to Your Trip with a Brazil Air Pass
We know what you're thinking: You've been saving money for what seems like an eternity in order to fund your trip to Brazil and even though you're ready to book everything you want to make sure you get the most "bang for your buck." We have just the right amount of "bang" for you. Get your trip booked with extra adventure by adding Brazil air pass to your plans.
An air pass allows you to purchase several flights at the same time for a set price, which may be cheaper than if you booked each one separately. This is an especially good deal when you're flying thousands of miles away from home and want to fit as much as you can into your trip. With a TAM Brazil Air Pass you can travel anywhere within Brazil for prices starting at $532 plus fees, but if you choose to fly on a different airline the prices start at $582.
When you book your flight to Brazil with TAM Brazilian Airlines you can create your itinerary to include at least four of the following cities: Brasilia, Sao Paulo, Curitiba, Iguassu Falls, Rio de Janeiro, Manaus, Fortaleza, the Pantanal and the Amazon. Can you imagine how much you'll get to fit into your trip with TAM Airlines to Brazil?
If you want to purchase an air pass and don't want to handle the details yourself simply click on out Air Pass Planning for link, fill in the details of your flight and a travel agent will check the flights for you then get in touch to let you know the particulars.
Things to keep in mind when considering a Brazil air pass:
You can only visit a city once.
Air passes cannot be purchased in Brazil. They can be purchased outside of Brazil in combination with an international ticket to Brazil.
Only one person per air pass.
There are no partial refunds for cities that weren't visited. If the pass isn't used at all then a refund can be processed for a fee.
There aren't discounts for children.
You will also have to check in at the Brazil airport.
Be sure to check the status of all of your flights before beginning your travel adventure.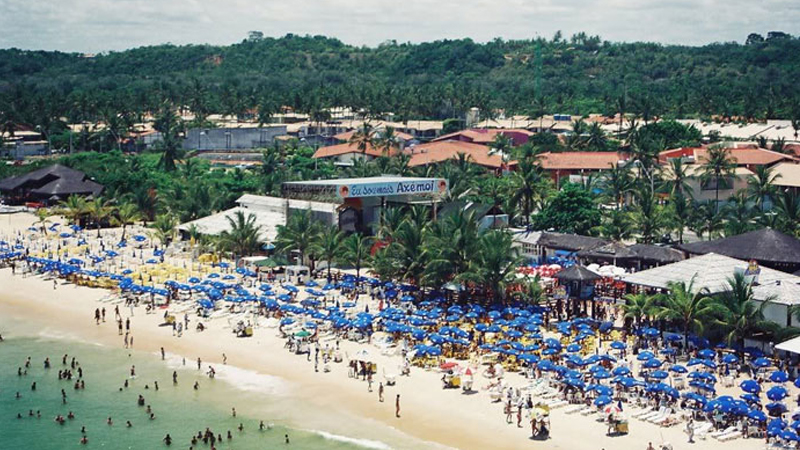 Getting to and around Brazil withTAM Brazilian Airlines
TAM Airlines was established in 1976 and has a fleet size of 167. It's an airline that wants to put the customers and passengers first to make the beginning, or ending, of their trip as memorable as possible. They work with us on getting you to Brazil and around Brazil with smooth and on-time flights as well as superior customer services.
If you're already familiar with Brazil – the largest country in South America and the Latin American region – then you probably already know a lot of the great things it has to offer and, for newbies to the country, you will discover a destination that you won't be able to get enough of. In addition to all of the spectacularcultural indulgences you'll get to observe and immerse yourself in the picturesque countryside, the pristine white sand beaches and many remarkable landmarks. That's why you need a TAM airline reservation with an air pass to experience as much of the country as possible.
You may think that having every city you're going to visit planned out isn't exciting, but you will be in Brazil – everything is exciting in Brazil. Choosing an air pass is just a matter of being prepared in a way that makes it so you won't have to stop and gather yourself to decide what you're going to see next. You can leave those small details to each morning you wake up in that beautiful country. When you awaken in Brazil the first thing you should be doing is smiling and stretching while looking forward to what the day has to bring. You'll map out where you're going on foot around your hotel and decide if you need to take a bus, trolley or taxi and maybe make a decision about what time you're going to eat. But that's it. Each day will be a new day in Brazil and, if you book your pass, you'll have a new day in several of its stunning cities.
The main appeal of an air pass is definitely the amount of travel you get to enjoy, but another plus at the top of the list is the ability to book all of the cities you want to visit at one time. So if you want convenience and reasonable pricing a flight with TAM Airlines and a booked air pass are the perfect arrangements for you.  Since you're going to Brazil anyway you might as well take advantage of an opportunity that allows you to get the most out of your adventure and exploration.