Are you looking for the next exotic locale to take a vacation at? Do you need a break from your busy schedule? Well, why not take a trip to Brazil? Brol.com has an excellent team of Brazil travel experts at your disposal. Here at Brol.com we provide personal travel arrangements for travelers who wish to go to Brazil and South America. Each of our programs are custom made. We know every client is unique and cater to them to make sure their trip is a memorable one.
Traveling to Brazil? Visit Some Popular Brazil Destinations!
Who doesn't love seeing exciting and new locations? If you're unsure of where to go for your Brazil vacation. We have a few unique locations we recommend you visit during your stay! After all, isn't a vacation about seeing new places? Below are a only a few places you can see and visit in Brazil.
Natal, Rio Grande do Norte
Do you want to stop off in a great tourist destination? Natal, Brazil is a beauty. The town is perfect for tourism and many people continue to travel to this destination year after year. In the town you can visit shops, see different sights, and so much more!
Natal is perfect since it has a little of something for everyone. Visitors can tour the town, relax on the beach, learn about the rich culture, and even do some shopping. Into history? Natal has excellent museums where people can learn about the history of Natal. There are even nightclubs and folklore shows.
Macapa, Amapá
Macapa is another brilliant location. The city is unique since its one of only cities in all of Brazil which cannot by accessed by any highways. Travelers travel to the dog by airplane and ships. Macapa is also connected to only limited parts of the country. The city has often been referred to as "the capital city of the middle of the world". Since the equator does run right through the middle of Macapa. It's the fifth wealthiest city in the region and the third largest city in the North Region of Brazil.
Joao Pessoa, Paraiba
When you're traveling to Brazil there are few places like Joao Pessoa. The city was founded in 1585 and is one of the oldest cities in Brazil. The city has undergone many name changes over time. The current name it has now, Joao Pessoa, only became the official name of the city in 1930. Its name is to honor an assassinated politician whose name was Joao Pessoa.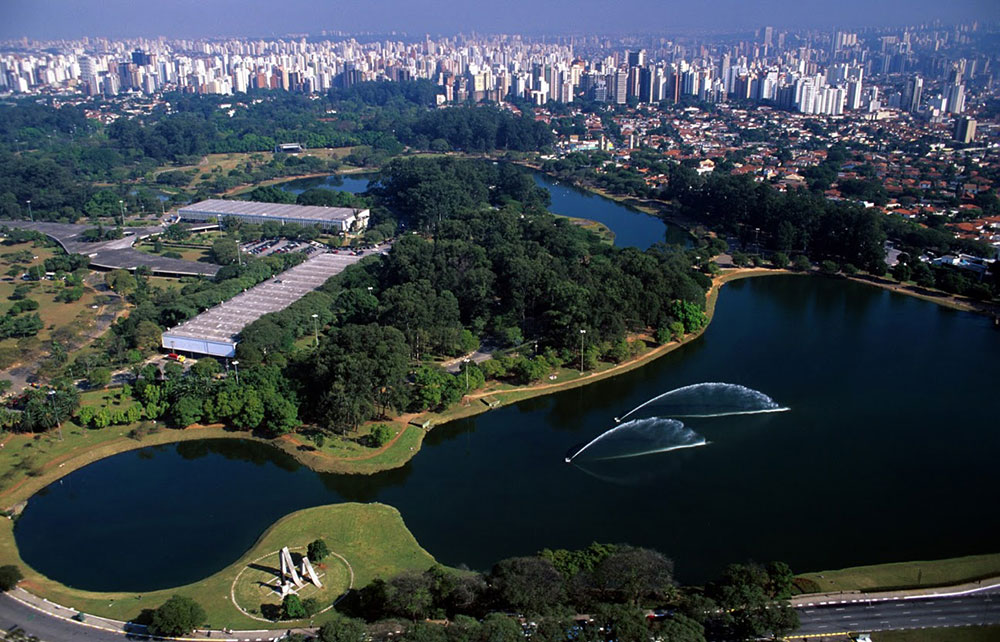 Great Deals for Travel to Brazil
Now that you know of a few excellent places to check out in Brazil. What about some deals? Everyone enjoys getting the best bang for their buck. Perhaps you're not looking to travel to the far corners of Brazil, but you still wish to see as much of the country as possible.
Why not consider purchasing a TAM Brazil Air Pass? Prices for this pass start at only $532+ fees for four flights. You can create your itinerary too! You can travel to Brasilia, Sao Paulo, the Amazon, and much more! We highly recommend this pass if you're looking to see as much of Brazil as possible or are visiting for the first time. It's an excellent deal that allows you travel as far as you want without spending a fortune.
Another Air Pass worth taking a look at is the Azul Airpass as well. This pass allows visitors to fly unlimited for ten days anywhere Azul Airlines are located for only $299. In order to fly unlimited for 21 days is $399 which includes taxes. The price does not include the booking fee for brol.com. Visitors must also fly from the US to Brazil on Azul Airlines or on the United Airlines. Azul Airpass cannot at the moment be completed online yet. So please complete the request form. This air pass is excellent if you're looking to be staying for an extended vacation in Brazil and plan on traveling a lot.
Travel to Brazil Has Never Been Easier
When it comes to planning a vacation it can seem frustrating. You have to make sure airline tickets are booked, hotel rooms are deserved, and so many other details. At brol.com we handle the details for you. Our travel agents can have you set up in not time. If you have a specific need or request we can accommodate your travel needs.
We believe everyone should be able to enjoy seeing Brazil in all its glory. Brazil is a wonderful place with exotic locales and hidden gems all over the country. There's no reason not to visit! For excellent prices you can explore and discover Brazil at your own pace. We look forward to hearing from you soon. Travel to Brazil today!