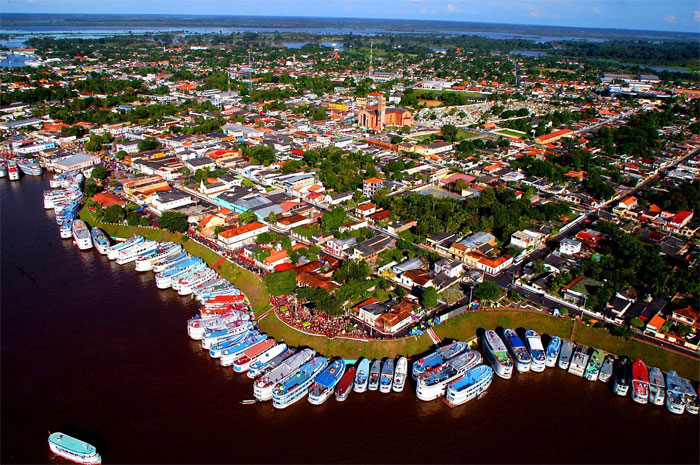 Brazil is a country that is full of life, color, culture, and things to do around every corner. It is the destination of the biggest party in the world which you can start planning your trip to Brazil to attend today to make sure you get to witness the amazing Carnival.
The team we have at Brol.com is made up of Brazil Travel experts so they know exactly what you need when you are planning to travel to Brazil. When you talk to someone on out time, you will always get custom advice when it comes to your vacations, flight tickets, hotels, cruises, lodges, and packages. Every client we have is unique and deserves the same for their travel advice. We can provide personal travel arrangements going to Brazil and even South America.
Where to go when you travel to Brazil
There are many places to go when you are planning to go to Brazil on a vacation. The country is beautiful and no matter where you go, you will certainly have plenty to do.
Carnival, the world's largest party, happens in Rio de Janeiro. Many people travel to Brazil just to attend this lavish, bright, loud party. It is a beautiful sight to see and should be experienced by everyone. The only problem is trying to find somewhere to stay during the festivities. It is important to plan and book early. Since the next Carnival isn't until 2016, you should start planning now if you want to go.
With Brol.com, you can get amazing packages to attend the greatest party you'll ever experience. The packages include:
Hotel accommodation
Daily buffet breakfast
All hotel taxes and fees
If you aren't someone who likes to go to big parties, there are other wonderful places to go!
Get your tickets to Brazil
Besides going to Carnival and its host city, there are many places to travel to in the country. There is much to do and much to see so get your tickets to Brazil today and try visiting one of the following destinations!
Aracaju
Traveling to Brazil, you should spend a couple of nights in this lovely city especially if you are traveling between Bahia and Alagoas. The city is beautiful and as a traveler, there is much to enjoy. You can stay at luxurious hotels and experience the city's fine cuisine, rich culture, and picturesque views. If you want an amazing view, there are restaurants and hotels near the beach.
If you plan on staying in Aracaju with free time on your hands, there is much to do. You can relax on the beach with family or even going surfing. There are also many parks to visit and if you like boating or sailing, that is another fun thing to do in Aracaju.
Balem
When you travel to Brazil, Balem should be a destination at the top of your list. This city is great for a couple that wants to vacation together and it is also perfect for families looking for a place to vacation. While there, you can enjoy the beautiful rainforest, wild life, and other sights to see in the city. One thing you don't have to worry about is finding a place to stay. Balem has many venues for you to choose from. It is still important to plan ahead so you get what you want.
There are many things to do in the town including visiting historical venues and monuments. Some of the places you should try to see while you are there are the following: the Emilio Goeldi Museum, Para Religious Art Museum, and the Catedral Metropolitana de Belem.
Parintins
When you choose this city as your Brazil destination, plan to be on an island of paradise. Along with Balem, this city should be high on your list of cities to vacation in while traveling to Brazil. This vacation destination is also good for a romantic getaway or for a family vacation. No matter who you decide to go with on the trip, you will definitely have a great time that you won't forget. There are many sights to see while in the city and many activities for you to engage in.
Brazil is known for its big parties indeed. Parintins is known for the second largest festival right after Carnival. Every June, Parintins has a folklore festival. There is a festival that celebrates the legend of a resurrected ox. There are parades, flamboyant dances, singing, and other festivities that take place at this event each year. It's hard to believe that this festival didn't become widely known until 1996.
There are many things to do while you are in Brazil and many things to see. Around every corner, you will find a little piece of history you'll want to explore.