A Trip to Regiao dos Lagos, Brazil (Lake District)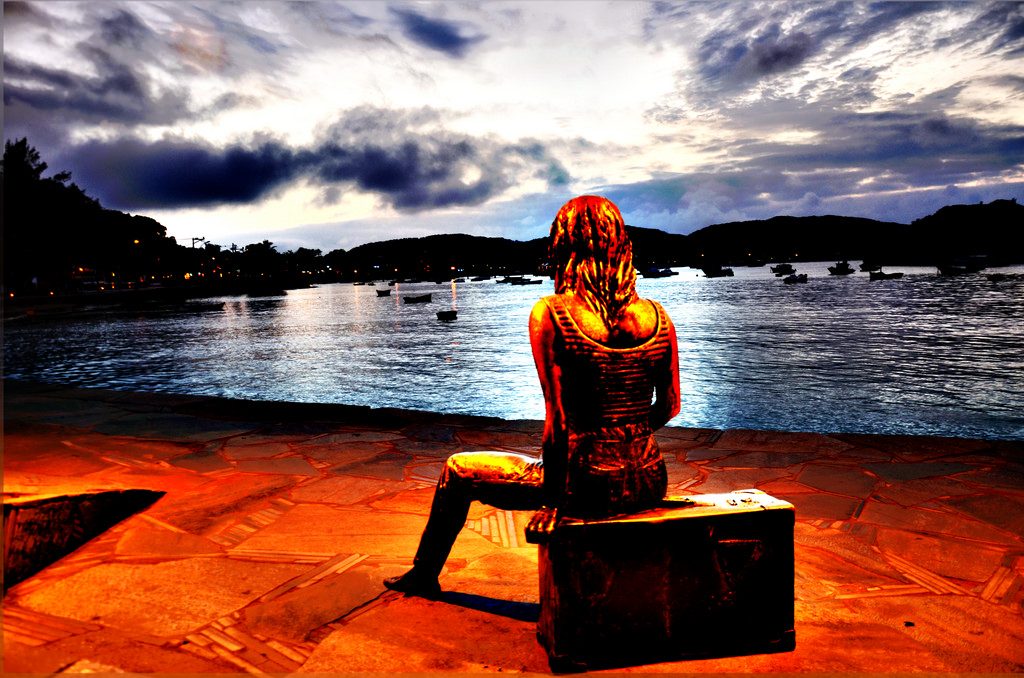 Regiao dos Lagos is located 170km from Rio de Janeiro, it is one of the famous destinations in Brazil and well known for lakes and beaches. In Regiao dos Lagos Buzios and Arraial do Cabo is major point of attraction, both are amazing if you want core Brazilian travel experience. Once you will enter in Buzios and Arraial do Cabo there is so much do like you can take a sunbath in white sand beaches, dive into crystal clear lakes, hop into bars, enjoy nightlife with local live Brazilian music, treat your taste buds with Brazilian delicacies and drinks, stroll through the busy streets, scuba dive with the water creatures, and relax in the lap of nature.
But to enjoy the tour at the fullest, you have to manage your itinerary first, to sought out this serious stud we have created a 2-day itinerary for Regiao dos Lagos tour.
Day 1:  The cosmopolitan Búzios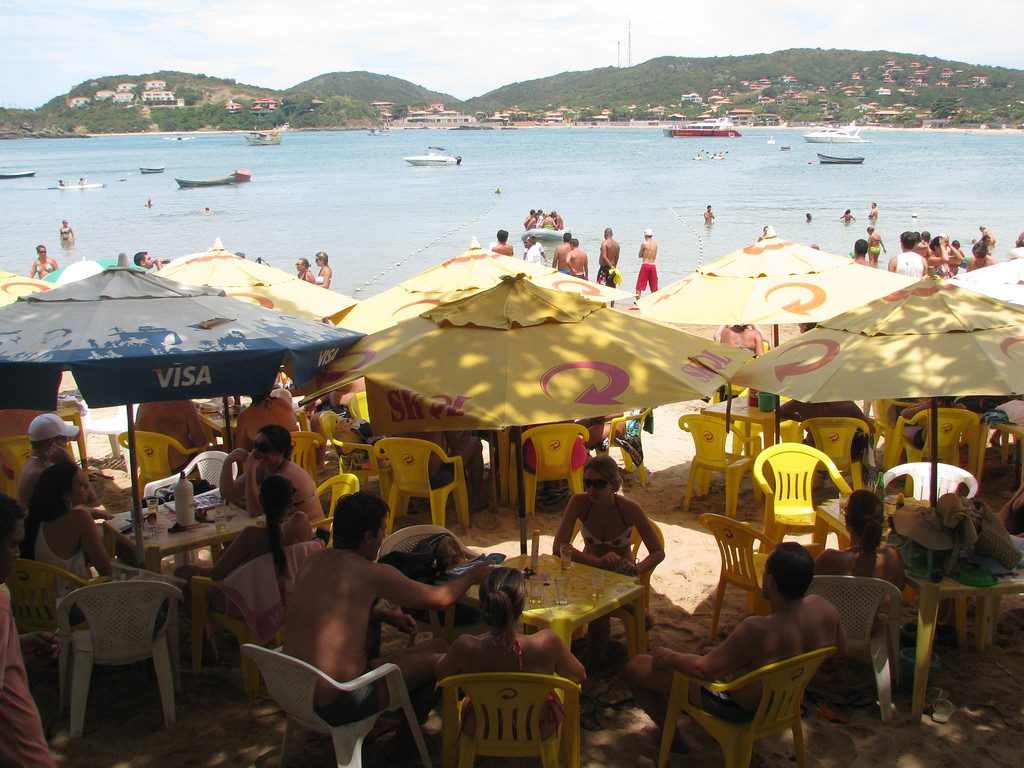 The day start with the visit to Buzios, it is a set of resorts situated in peninsula east ocean in Rio de Janeiro. It has line of beaches which makes it the hottest vacation destination for Brazil. Some of the beaches includes Ferradura, Geriba etc. other than beaches you can walk the cobbled streets of village and also explore Buzios dining and nightlife. During the tout choose one from the resorts, all of them our incomparable form each other, because they all offers exquisite services with wide variety of menu. Famous after the visit of actress Bardot Brigitte, this place come into picture after 1960's. Buzios looks like an island full of beaches.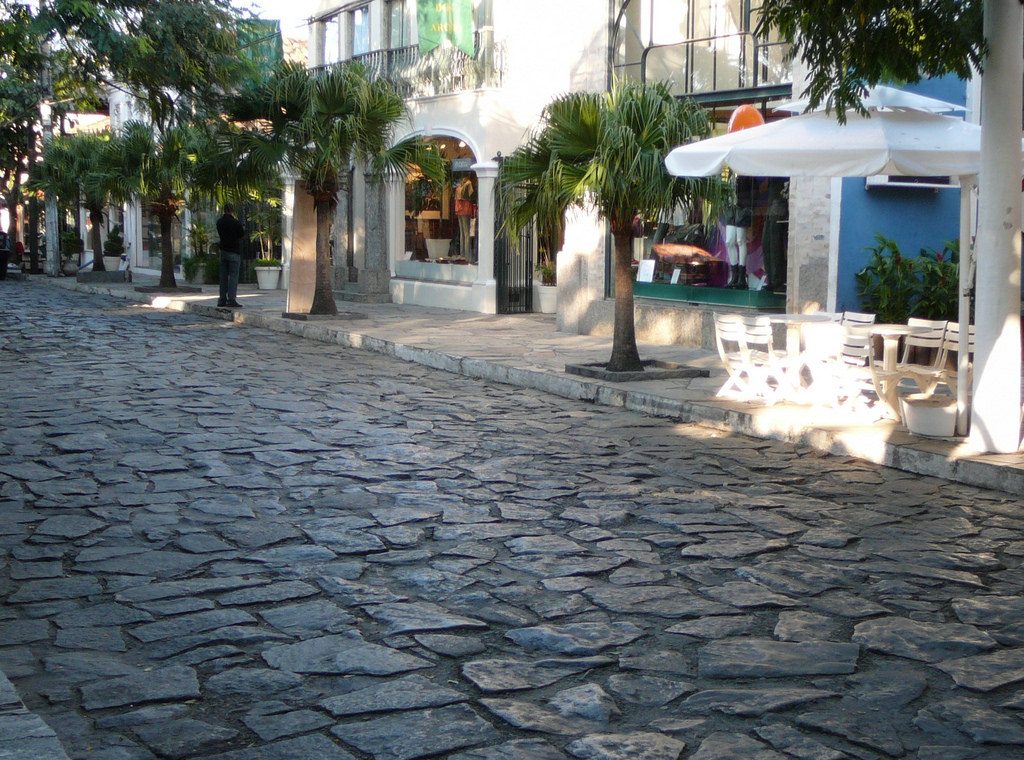 One of the most famous beaches of Buzios is Geriba, which majorly famous for surfing and other adventure sports activities. The other one Ferradura beach, where your can dive into the crystal-clear water, this place is good for swimming as the waves are not dangerous and ocean is calm here, so you can also practice stand up paddle (SUP) and sailing. The other beaches are Azeda, Azedinha, Joao. Take time to enjoy Orla Bardot boardwalk way. You can also witness the old age architecture of Brazil including old mansion, historical buildings. Bronze sculpture of Bardot Brigitte. Buzios is proud owner of Buzios gold club, it is considered as one of the best golfcourses in Latin America. After completing your day visit Rua das Pedras at night. Hop numerous local bars and restaurant, who host hundreds of foreigntourists every day.
Points of Attraction:
Orla Bardot Boardwalk
Ferradura Beach
Rua das Pedras
Geriba beach
Day 2 : Relaxing and dipping into the peaceful Arraial do Cabo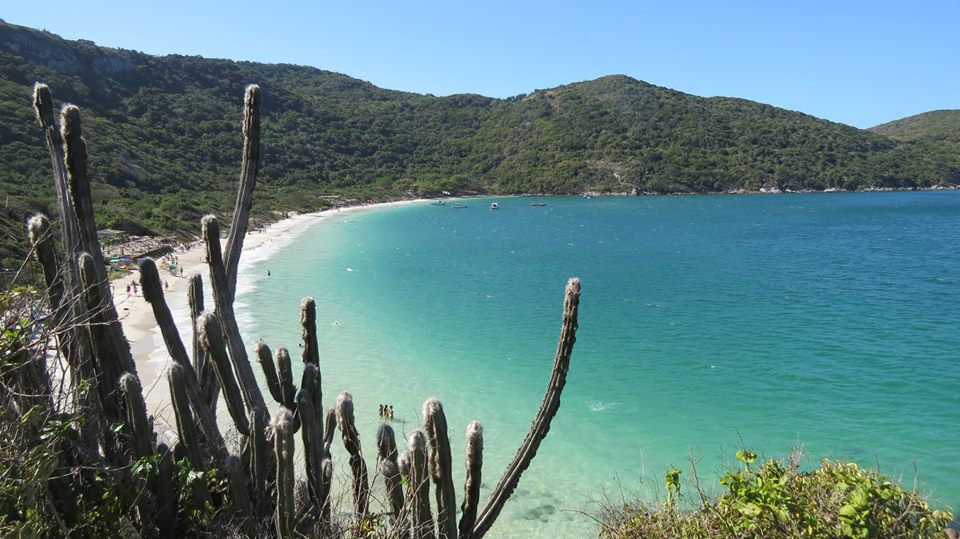 Second day starts with the visit of Arrial do Cabo, take a one-hour drive from Buzios for Arrial do Cabo, it is a coastal town situated in Rio de Janerio state of the Brazil. It has white sand beaches like Grande, Forno and Pontal do Atalaia which are good diving sites and the Gruta Azul cave. It is a fishing village, it has reefs, caves, lagoons, cliffs, and crystal-clear beaches. While diving into the beaches of Arrial you will get a chance to see the wide variety of marine life, due to its vivid marine diversity it is also known as diver's destination, some of the them includes turtles, squids, lobsters. Rays and dolphins.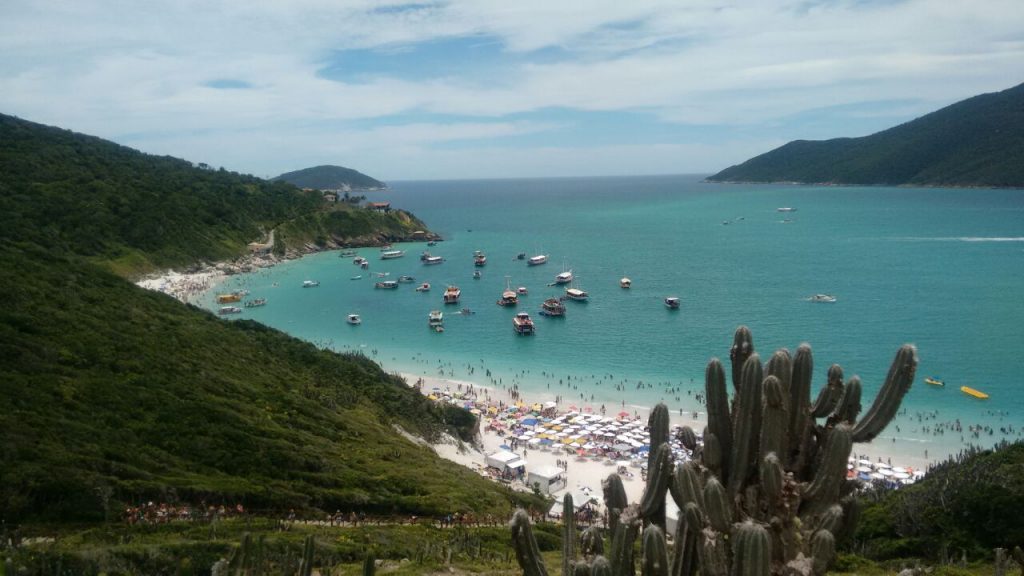 If you are scared of diving you can take a boat ride to roam around the entire coast, boat rides will take you to the dock yard at Paria dos Anjos, after that you can go Pontal dos Atalaia via Prainhas of IIha de Cabo Frio and the Grante Azul.  Pario de Forno is the best beach to just sit and relax with your loved one or even alone. The water temperature is normal here, unlike the other beaches which have cold water. Beach is surrounded by nature, the small kiosk on the sea side offer you kayak, SUP board and snorkel by charging rent. Other than this you can a dive into the water, do fishing etc. Finish your day with healthy food and live music.
Points of Attraction
Forno Beach
Pontal do Atalaia Beach
IIha de cabo Frio
Grante Azul