Let's celebrate together coming FestaJunina of Brazil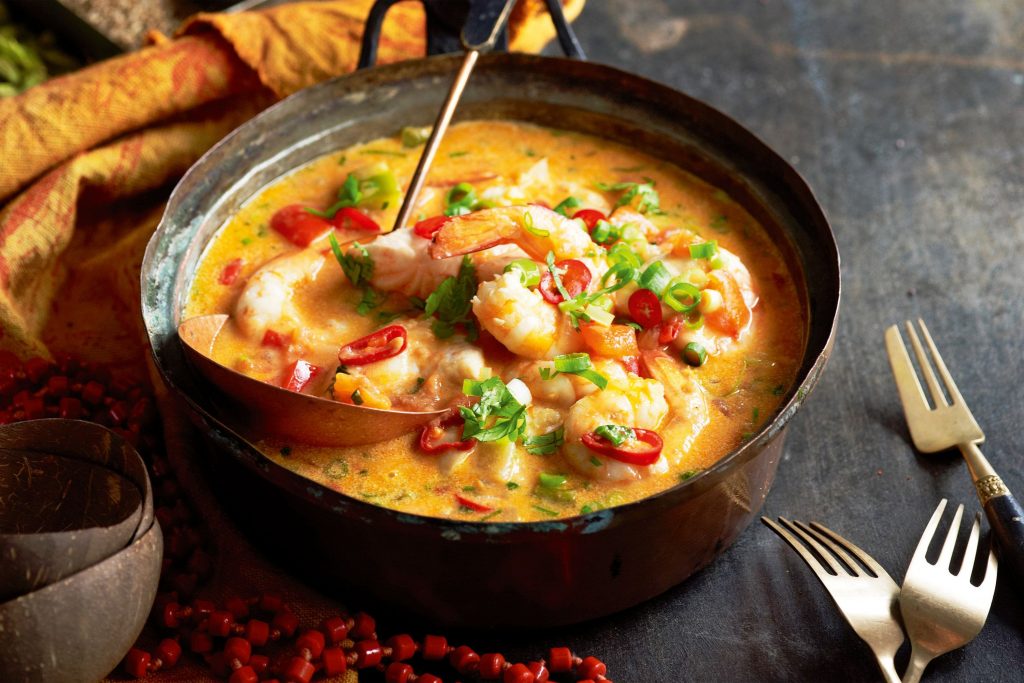 New year is over so as the Brazilian festivities, if you think so you are wrong, it seems like festivities in Brazil is never ending. Brazil worlds greatest host is preparing for its coming festival FestaJunina or June festival or Festa de Sao Joao, which is celebrated in June in the whole country. FestaJunina is annual Brazilian celebration held every year on 24 June, the festival is organized to celebrate the nativity of st. John the Baptist. The major reason behind this is the honor of three saint Sao Joao, Sao Pedro and Santa Antonio, as the name depict the festival is celebrated in June, around millions of people come together in the five states of Brazil to celebrate the festivity.  There are lots of things to do during this festival like listening typical Brazilian music and eating local Brazilian food, people cheer up and take part in fun competition, lots of decoration take place during the occasion, houses, buildings and market are decorated with colorful flags, big bonfires, folkloresetc. With June Brazilians welcome winter season in the country so there are endless reasons to enjoy bonfires, dance and drinks during your visit. In this blog we are going to cover three major regions of Brazil who celebrate FestaJunina at it best, and in the same blog you can read about the local delicacies served during the festival.
1. Bahia:Bahia is northeastern state of Brazil, its capital city is Salvador which is well known for its historic centers, the city is already known for its carnival festival but not only this it is also famous for hosting festaJunina. Bahiais one of the States with the largest number of spectacular St. John celebrations scattered through the cities of the countryside With a number of 23 cities, a few examples are Camaçari, Ilhéus, Castro Alves, Maragogipe, Cachoeira, Piritiba and Amargosa. Its capital, Salvador, doesn't get behind in dance: among the attractions, there are square dance contests (typical dance in June festivals with marked steps), forró concerts and rich cuisine of Bahia and of June festivities, among which most famous is old quentão, which is made with clove and rum.
2. Caruara: Caruaru is located in Northeast of the Brazil it host one of the most traditional June festivals of the country, It compete with Campina Grande for the best and largest São João party of the Country. Caruara is situated 130 km from Recife, during the São João festival, the city features several elements of the regional culture, like the mamulengos, a performance with dolls on a small stage; the cordel literature, booklets written in rhyming and illustrated in the form of woodcuts it is the technique that uses wood to reproduce images engraved on paper, square dances; and Fife bands etc.
3.Campina Grande: The biggest June festival of Brazil is held in Campina Grande,Campina Grande host June festival for 30 days and around 200 million visitors from brazil and worldwide come to enjoy the festivities here.The city become crowded during entire month of celebration. You can feel the festive vibes everywhere in Campina Grande but majorly it happens in an area known as Parque do Povo,one of the main attractions of these parties are the food and drink served with a lot of color and flavor. In June delicacies are prepared mostly with products such as corn, peanuts and cassava. These are mouth-watering delicacies any time of year. Let's have a look:
Pamonha: Sometime it tastesSweet or other time salty, it can be made with or without filling, this delight is made of corn and it cannot be missed in any of the June festival in entire country.
Quentão:This is a hot drink precreation made to beat the cold with heat. This traditional hot drink of the festivals of Saint John is made by mixing ginger, cloves, cinnamon boiled with cachaça
Maria-Mole: This is the perfect example of food art it is made of Colorless gelatin, egg whites, shredded coconut and sugar: these are the ingredients that give life to the wonderful maria-mole, a traditional candy of June festivities.
Peanut Brittle:The mixture of brown sugar candy and peanut couldn't be better. The peanut brittle is sweet, fragrant and mesmerizing.
Canjica: Canjica, or also named as mungunzáby the people from the Northeast, is made from corn, grated coconut or peanuts, sugar and milk, it has a creamy texture. This desert is sprinkled with a bit of cinnamon, a condiment used in northeastern cuisine and that adds a special flavor to the hominy.