Head of Brazil Tourism Expects More Canadians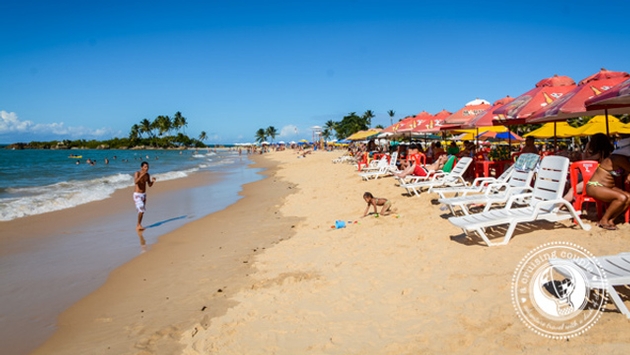 It's never been easier or cheaper to visit Brazil. And there's a whole slew of destinations most Canadians don't know about.
TravelPulse Canada sat down in New York City recently for an exclusive interview with Mr. Vinicius Lummertz, head of Embratur, the Brazilian Tourism Board.
"Canadians can now get an electronic visa on their cell phones for $40 USD," he said. "This makes it much easier to visit my country."
In the past, Lummertz said, Canadians had to visit a Brazilian consulate in Canada. With Brazil having its embassy in Ottawa and only four consul offices (Halifax, Montreal, Toronto and Vancouver), that made it tricky for would-be tourists. He also said it took 30-40 days to get a visa.
But, as of Jan. 18, Canadians (and Americans, as well as citizens of Japan) can get electronic visas that should be processed in three days. Canadians and Americans used to have to pay $160 for each visa. But the price is now slashed to $40 USD, he said.
Lummertz said the change should bring a massive increase in Canadian and American visitors to Brazil, much like the dropping of visa requirements for Mexicans coming to Canada has boosted visits to Canadian cities by Mexico residents. The electronic visa program that Canadians now enjoy was instituted for Australians a few months ago, and visits are up already up 30 per cent, he said.
"The absolute numbers are small but it's good news."
Some 570,000 Americans visited Brazil last year, compared with roughly 70,000 Canadians.
Lummertz said the Brazilian Real is at its lowest point in the last 10 years, with 39 Canadian dollars fetching 100 Brazilian Reals.
One issue preventing major growth from Canada is the lack of air lift between the two countries. There are 12 cities in the U.S. that have flights into nine separate Brazil destinations. But the only direct flights for Canadians are from Toronto; Air Canada flights to Sao Paulo and also to Rio de Janeiro.
"We'd like to see flights from perhaps four or five Canadian cities," Lummertz told TravelPulse Canada during the New York Times Travel Show. "I visited Canada a couple years ago and we waived the visa requirement for Canadians for four months for the 2016 Summer Olympics. So now we need to talk to Canadian airlines about the new E-visa situation. It's a good time to start talking again."
Lummertz said Brazil has been overhauling many of its tourism laws to make it easier for visitors to come. There also have been labour law reforms and other national changes.
"We have possibly the largest potential for tourism in the world," he said. But the country hasn't always kept up in terms of building facilities like the Javits convention centre in New York.
"We had 8.5 million visitors to our national parks last year. The U.S. had 330 million. So, there are great opportunities there for Canadian and American companies."
Canadians have a pretty reasonable image of Rio de Janeiro. And some might understand that the Amazon looks like, or Sao Paulo. But even well-travelled writers for major publications in Canada (ahem) don't have a clear picture of vast swathes of a country that takes up nearly one-half the South American continent.
"My home is the state of Santa Catarina," he said. "The capital, Florianopolis, is on an island. It's where the Argentinians go."
Lummertz showed me a photo that looked like Miami Beach, but with deep green mountains backing the city.
"One half of the island is a natural reserve," he said. "There's very good surfing and windsurfing, and it's very popular for nightlife. Some people call this the Ibiza of Brazil.
"You don't have a city in the world with a beach like that, and with 50 per cent of the land beieng Atlantic forest," Lummertz said with pride.
Florianopolis is a 50-minute flight from Sao Paulo and 80 minutes from Rio.
Lummertz also talked about a growing wine scene in Santa Catarina. Florianopolis is sub-tropical, but wonderful wine is being grown in the nearby mountains, where higher altitudes mean cooler temperatures for grapes and where the soils are particularly well-suite to wine.
He also talked about the state of Ceara in the northeast, home to beautiful, white and dunes that butt up against the blue Atlantic Ocean. The dunes aren't far from the city of Fortaleza, which is easily reachable by plane from Rio (a little more than three hours) or Sao Paulo.