Azul to have 60% of the operation level of 2019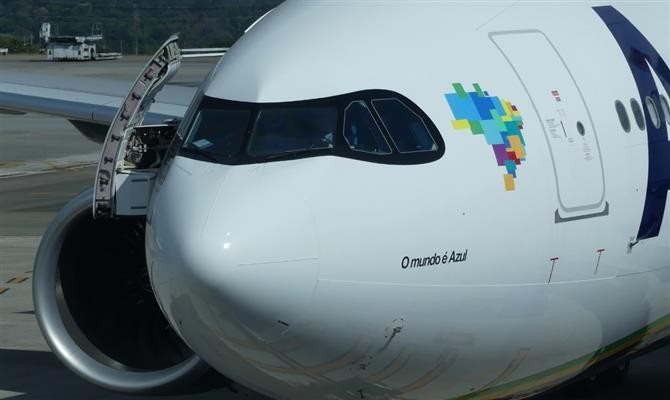 Azul Airlines expects to take off 505 times a day in October, adding up to 89 destinations served. Such volume would represent about 60% of the company's operation concerning the tenth month of last year.
In addition to the reopening of Sorriso, in Mato Grosso, as of October 1st, the network for next month foresees new routes from Campinas (SP), its hub, to Rondonópolis (MT), Juazeiro do Norte (CE) and Petrolina (PE) ). At Guarulhos Airport, the company will also receive new flights to the interior city of Ceará and Curitiba, while Vitória da Conquista (BA) will have direct connections to Belo Horizonte (Confins) and Salvador.
The company's second-largest connection center in Brazil, Recife, will gain a new route to Manaus, which will be operated with A320neo model aircraft, which can transport up to 174 customers. The capital of Amazonas also receives the increment of a new operation to Santarém (PA). In the North region, the capital of Pará, Belém, will have new options for direct flights from Azul to Fortaleza.
In the south of the country, Curitiba will have new flights to Guarulhos, Campo Grande, Foz do Iguaçu (PR), Londrina (PR), and Maringá (PR). Porto Alegre will be connected with direct connections to Foz do Iguaçu (PR), on board of the ATR 72-600 aircraft, with 70 seats. All new flights are already on sale.
"We continue with our plan to resume the air transport service in all regions of Brazil. Azul is the largest airline in terms of the number of destinations and daily flights, and we reinforce our position in the October network, creating new connections in all regions. Of the country and encouraging people to travel safely, whether for leisure or work," says Azul's vice president of revenue, Abhi Shah.
Azul also guarantees to reinforce cleaning and ensures that it follows all protocols required by the International Air Transport Association (IATA).