Apply for Brazil Entry Visa Online – For citizens if US, Canada, Japan and Australia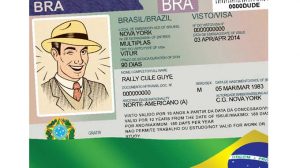 Starting on January 25, 2018, US citizens, as well as Canadinas, Japanese and Australians traveling to Brazil can get their entry visa online in a few days, and for only a fraction of what the US charges Brazilian citizens for the same service.
The Brazilian Ministry of foreign affairs contracted the services of VFS Global, a company specialized in providing services to governments for the new and efficient visa application process. That will expedite the service, not require applicants to personally visit the consulate, and cost the traveler a lot less than before.
Here are the details on how to obtain your entry visa:
Visa Eligibility
Nationals of Australia, Canada, Japan and USA can apply for a visa through this service