Brazil top the list of Adventure Travel Rankings by US News
From USNews Rankings – Full Article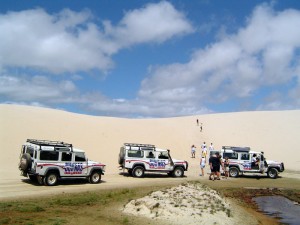 The 2016 Best Countries rankings, conducted by USNEWS in partnership with brand strategy firm BAV Consulting and the Wharton School of the University of Pennsylvania, is based on a survey of more than 16 thousand people from four regions to associate the countries with specific characteristics.
The Adventure subranking is based on an equally weighted average of scores from five country attributes that relate to adventure found within a country: friendly, fun, pleasant climate, scenic and sexy.
People like adventure in their lives. Research shows that a chance to break away from the normal rhythms of daily life reduces stress and improves health and well-being. In fact, research shows that play is as important in adult lives as it is during childhood.
The number of international tourists has been steadily growing since the 2009 global economic crisis, according to the United Nations. Today, the travel and tourism industry is estimated to contribute nearly $8 trillion to the global economy, or roughly 10 percent of global gross domestic product, according to the World Travel & Tourism Council. The industry accounts for more than 280 million jobs worldwide.
Here is the Full List from USNEWS
Brazil
Italy
Spain
Thailand
New Zealand
Australia
Greece
Costa Rica
Portugal
Mexico