26% of Brazilians expect to travel after the quarantine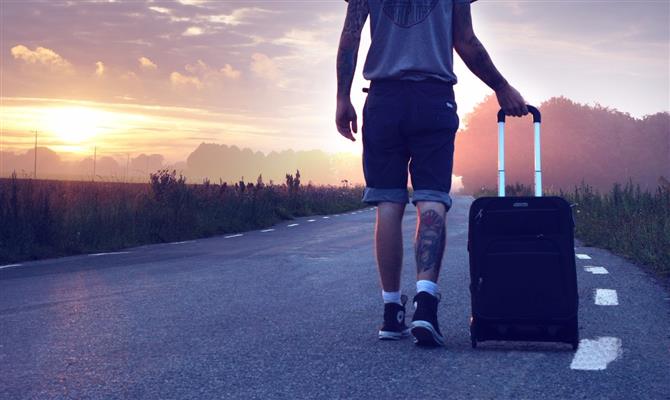 To find out about Latinos' travel expectations for 2020 and 2021, Viajala surveyed three thousand users of the platform in six countries: Argentina, Brazil, Chile, Colombia, Mexico, and Peru. According to the survey, Brazilians claim to have been the most affected, as 75% of respondents failed to travel at least once due to the pandemic. Among Mexicans, the figure was 71%. In the other countries analyzed, the average was 56% dropout or impossibility to board.
The domestic travel scenario is more uncertain for Argentines, Colombians, and Chileans, as 40% of respondents said they had no idea when they could return to travel within their own countries. Brazilians are the safest in this regard: only 27% stated they do not know when they will travel in Brazil again, while 26% said that they would do so as soon as the quarantine is over.
Regarding expectations for international travel, users in Mexico, Brazil and Colombia are the most concerned, since more than 60% of them stated that they do not know when they would travel abroad again. The main bets are for 2021: 22% of Argentines, 15% of Peruvians, and 11% of Brazilians believe they will travel again in January, while 13% of Colombians prefer to leave it for the second half of next year. On the other hand, 23% of Mexicans and 28% of Chileans still hope to travel between July and October this year.
"National trips are, in theory, more guaranteed because they are shorter, cheaper and because, due to the scenario, they can be organized more quickly, without much advance. Even so, caution is needed when buying, pushing the plans for as late as possible in the second semester and booking trips that allow free cancellation or changes, to avoid headaches in case it doesn't work out ", says Viajala's Communication Director, Luísa Dalcin.
POST-PANDEMIC CONCERNS
For users in Chile (37%) and Mexico (42%), the main concern when returning to travel abroad is financial, while Colombians (32%) and Peruvians (33%) were more apprehensive about health. Argentines (30%) pointed out the conditions of the trip as the biggest fear, including the operation of tourist points and services of the destination.
In the Brazilian scenario, 34% of the participants declared that they fear for their financial situation when the crisis passes, while 17% were concerned with the quotation of foreign currencies. Already 15% wondered how the tourist points of the place to be visited would be, and another 15% said they feared a second wave of the coronavirus.