Brazil Travel Info – Travel Information Page – Information about travel to Brazil and South America
Travel information about Brazil and South America – Destinations, attractions, tours, points of interest
Travel information and Links
---
EMBRATUR – Brazilian Tourism Institute
---
Visit Brazil Channel on Youtube
---
Brazil Travel Brochure of the Embassy of Brazil's tourist office (PDF format).
---
Helicopter Tour of Rio de Janeiro
---
Brazil for Insiders Blog – Great Blog about travel to Brazil by two journalists living in Brazil.
---

  Maria-Brazil.org – The home of Brazilian Culture on the web
---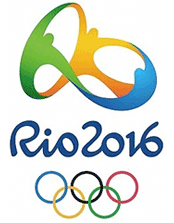 Rio de Janeiro is hosting the 2016 Summer Olympic Games.
Visit the Official Website
---
TRAVEL GUIDES

---

---
AIRLINES FLYING TO BRAZIL
Direct from United States
Other airlines flying to Brazil