Visit The Island City of Vitoria Brazil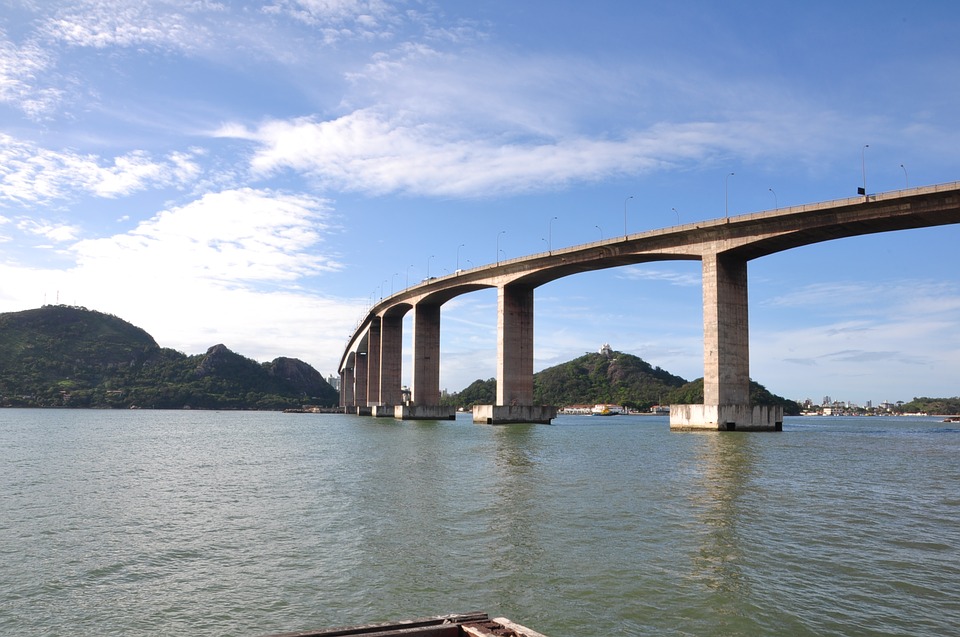 Vitoria, is the capital of the state of Espiritoc Santo, Brazil. It is located on a small island within a bay where a number of rivers meet the sea. It was founded in 1551, it covers an area of 93 square kilometers with a population of 358,875 approx. Vitoria is a river island surrounded by Vitoria Bay. In addition to the main island, it has another 34 islands.
The city has two major ports: the Port of Vitoria and the Port of Tubarao. These ports are part of the largest port complex of the country. The city lies on the coast, and has a proximity frim Espirato Santo mountains.Being a river island Vitoris has around 40% of its area covered by hills, you can see the urbanized areas in, the neighbouring municipalities in the metropolitan region Surrounded by the Bay, the main island has a number of beaches, mangroves, granite formations and smaller islands which are worth visit, some of them includes Praia de Camburi, Ilha do Boi, Praia do Canto, Curva da Jurema, Praia da Costa and Praia de Jacaraipe are among the beaches in the area.
Climate of Vitoria:
The city's is an river island city hence, it has a tropical weather with an average annual temperature of 23 °C, with the heavy rainfall in the occurrence of rainfall between October to January. In droughts the tempreature reaches to 30 °C and in cold it drop down to 12 °C
How to Reach:
Plane/ airport:Vitoria Airport is the main airport of Espirito Santo and receives domestic flights only. The closest international airports are Confins International Airport, in Belo Horizonte, and Galeao International Airport, in Rio de Janeiro,from international flights from all over the globe.
Road (bus):Vitoria Bus Station is the main bus station of the city, with 28 interstate and intermunicipal companies.
Boat/ ferry:Small boats and large ships dock in Vitoria Harbor. Sometimes, cruise lines port there. See the companies which provide the services in your city for more information.
Points of Attractions:
Penha Convent:
Carlos Gomes Theatre
Our Lady of Victory Cathedral
Old Town Houses
Costa Pereira Square
The Chapel of Santa Luzia
Sao Goncalo Church
Anchieta Palace
Domingos Martins Palace
The Monastery of Sqo Francisco
Church of Our Lady of the Rosary
Santo Antonio Sanctuary
Fonte Grande State Park
Other than the major points of attraction city is full of islands which are good for kite surfing.