Embark The Trip To Visconde de Maua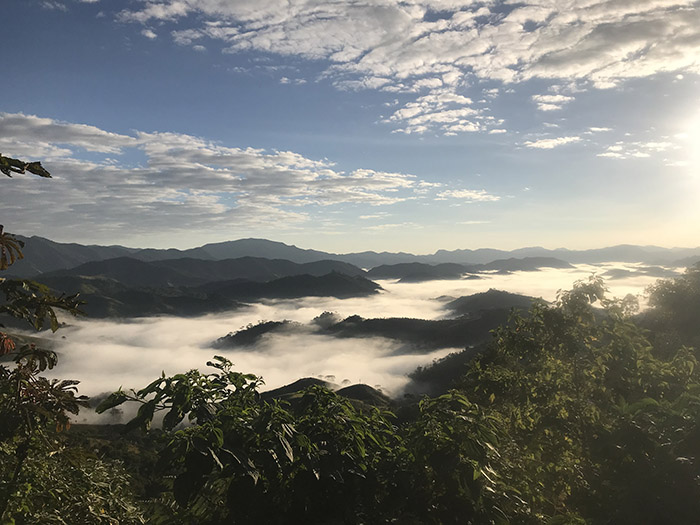 Brazil is a huge and diverse country that people barely know anything about it completely. Probably when you take the name of Brazil, the first thing which comes in your mind must be tales of the party scene in Rio de Janeiro, crazy escapades during Carnival or Brazil football. But beside this and major tourist cities of the country there are so many cities, town, villages and remote islands in Brazil which are unvisited.
One such is Visconde de Maua, is a district located in the city of Resende, in the state of Rio de Janeiro, Brazil. Visconde de Maua has many small villages some of which are villages of Maua, Maringa and Maromba and its diverse valleys, as the Vale das Cruzes, Alcantilado, Pavao and Grama. These all villages are located in 40 km area of the city, so now you can conclude that this is a small city, but the most beautiful are our personal favorite among all. It's pristine beauty is undefined, its nature mesmerize everyone.
Visconde de Maua is a less populated city with six thousand inhabitants. The main economic activity of the region is tourism, with more than 100 establishments of lodging and dozen of restaurants are there. This region is located in an area of environmental preservation, in the Serra da Mantiqueira mountain range, at 1200 meters of altitude.
Climate of Visconde de Maua:
Climate here is tropical of altitude, having light summers and cold and dry winters. In the winter, from June to August, temperature can go from -2 °C to 13 °C In summer you can notice rain frequently, mainly summer evening are rainy with temperatures varying from 8 °C to 27 °C
Places to visit:
As mentioned above the city is divided in to three main villages which are interconnected from each other, in which vila de Maringa is , the busiest area among three, with numerous restaurants, bistros, and inns, on the other hand, Vila de Maromba, is mostly visited by young people, because it gives a more rustic atmosphere, lastly, Vila de Visconde de Maua has various guesthouse options, which provide great services and food in affordable price.
The city is mountainous, and you can see abundant waterfalls, crystalline streams, trails, and wonderful landscapes here. You can start your tour by visiting the most famous waterfalls, such as Pocao da Maromba, which is perfect for bathing and cliff diving and also Cachoeira do Escorrega, a smooth stone that forms a natural water slide, falling straight into its icy, refreshing waters, perfect for refreshing yourself after walking the trail.
Other waterfalls in the area are also worth a visit, such as Santa Clara and Toca da Raposa, which have magical beauty and form natural pools.
One of the greatest tourist attractions of Visconde de Maua is the Parque Corredeiras do Alcantilado. The place is a leisure complex surrounded by a lot of nature and offers fun for visitors of all ages such as zip-line.
In Visconde de Maua, you can relax in cafes and have the local food. There, you can eat fresh fishes, pine nuts, and other amazing flavors. To showcase the culinary skills various cafes organizes food festival annually, in which they display their specialty. if you want to buy something for you loved ones, you can roam on the various studios and and local craft shops, with gives you options of buying ceramic houses, mosaics, and decorative items made of mud and clay.
How to Reach:
By Air: The nearest International airports to Visconde de Maua are Rio de Janeiro and and Sao Paulo, which are the largest aiports of the country, hence they receives various international and national flights in daily basis. From there you can book an airport taxi to reach the destination.
By car: You can take your own personal or rental car abd follow the Dutra highway (BR-116), towards Sao Paulo. it is 6 kilometers after Resende city, turn right to Visconde de Mauá and Penedo .
By bus: The nearest bus station is rio de janerio, from where you can get the bus timings and route idea.
Points of Attraction:
Slide Waterfall
Pocao da Maromba
Toca da Raposa
Santa Clara
Corredeiras do Alcantilado Park