Top 10 largest cities of Brazil
From concrete jungle of Sao Paulo to real jungles of Amazon, Brazil is home of every big and small thing. Being such a big and diverse country Brazil is largely populated yet urbanized. Out of approx. 208million of population of Brazil, most of the population reside in cities of Brazil and this sum up around 90% of total population.
Brazil is a big South American country, officially know as federation republic of Brazil, with an area of approx. 8.5 million sq. km., Brazil is the fifth largest country on planet by area and six largest in terms of population. Brasilia is the capital of Brazil and Sao Paulo is the most populated city of Brazil. Brazil is divided into 26 states and 5,570 municipalities, among which we have created a list of top ten largest cities of Brazil.
Let's take a look and gain some knowledge about Brazil
1. Sao Paulo: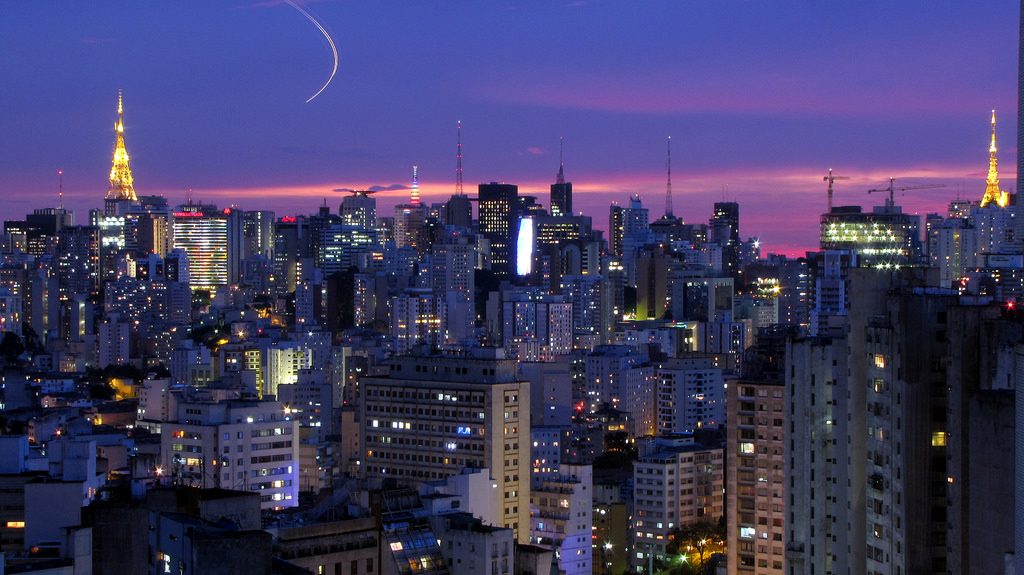 Concrete jungle of Brazil, home to skyscrapers and yet another place for modern architecture lovers, yes, it is Sao Paulo. Sao Paulo is the largest city of Brazil both in terms of Area and population. If we talk about population it comes under world's most populous cities,not only this Sao Paulo is also thefinancial center of the country which make it most powerful city of Brazil even when it is not the capital of the country.
Area: 1,521 km. sq.
Population: 3.24 crores approx.
State: Sao Paulo
Founded: 25, January, 1554
2. Rio de Janeiro: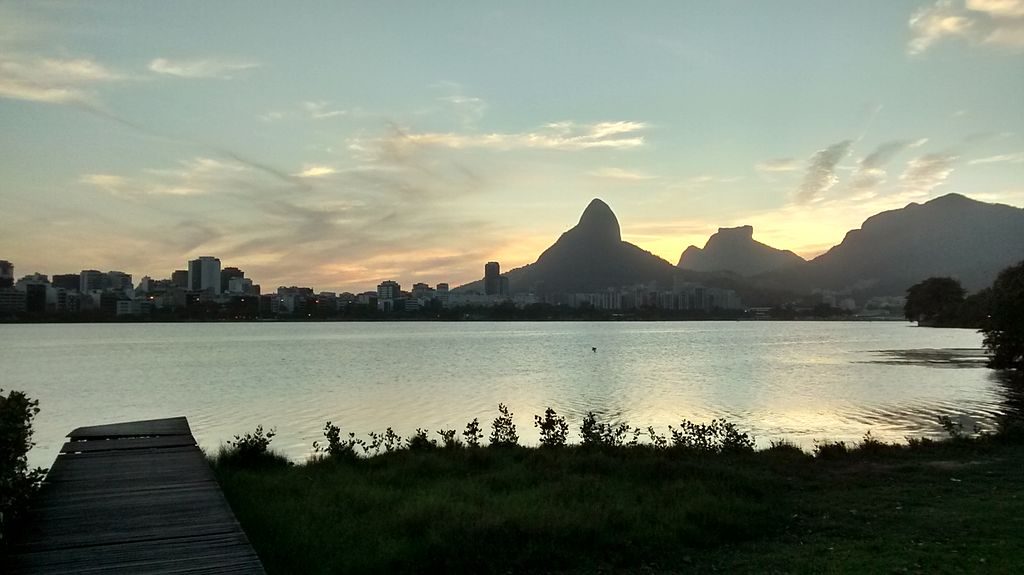 Riois animated as it looks in angry bird Rio game, because it is said that this place is created by god himself, home to one of the seven wonders Christ de redeemer statue, this city is simply heaven and also the second largest city of Brazil. Rio is located in southeastern Brazil, it is most popular tourist attraction of South America due to its scenic view which includes mountains, landmarks, water bodies, beaches and off Corse it is also well-known for its carnival.
Area: 1,260 km. sq.
Population: 63.2lakhs approx.
State: Rio de Janeiro
Founded: 1, March, 1565
3. Salvador: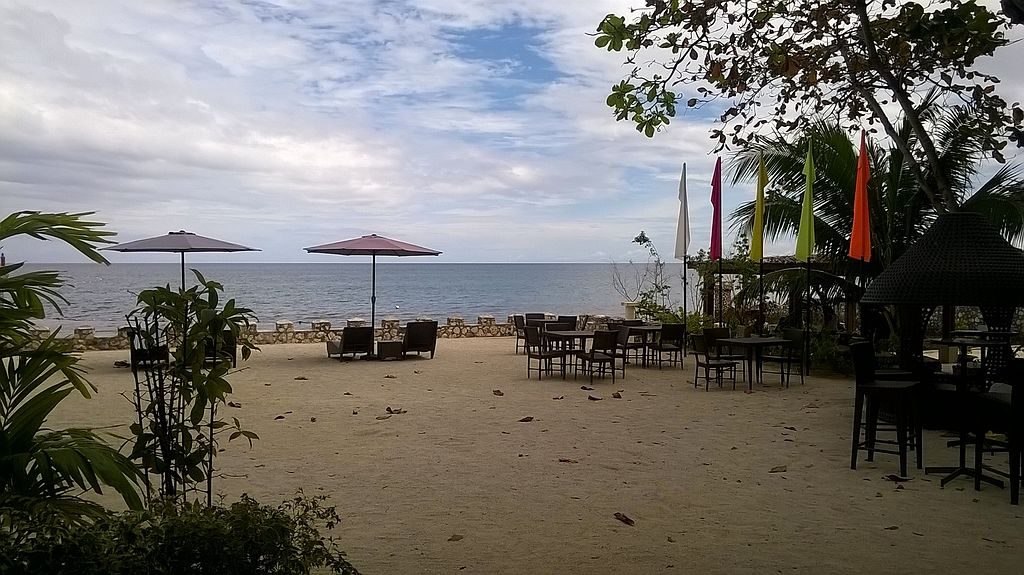 Capital city of state of Bahia of Brazil, Salvador is the third largest city of the country and one of the oldest cities of Americas. Known for its afro-Brazilian culture, Portuguese architecture and tropical coastline it has vintage vibes which make it stand out from other cities of Brazil. Salvador issituated on the coast of the Bay of saints it offers fascinating beaches and biggest celebration on earth which is Carnival.
Area: 706 km. sq.
Population: 30 lakhs approx.
State: Bahia
Founded: 29, March, 1549
4. Brasilia: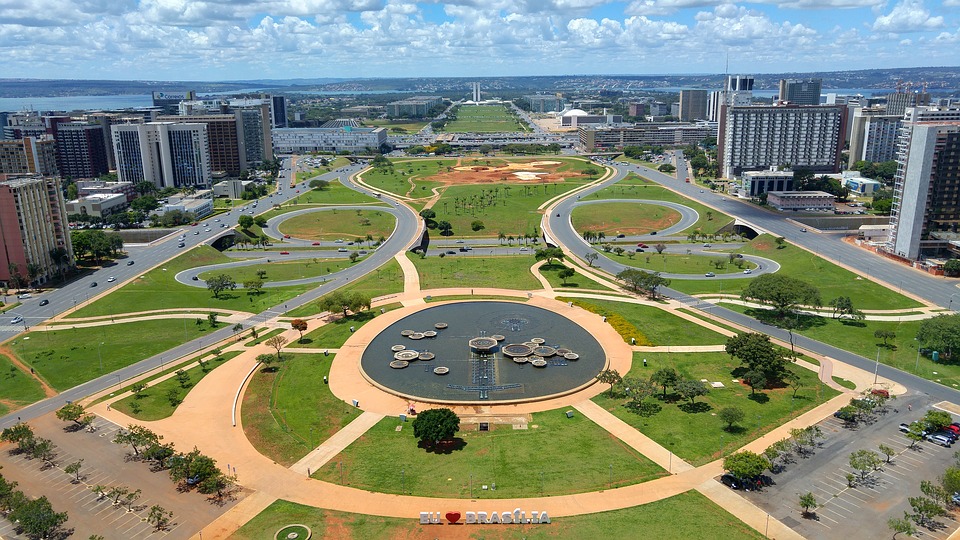 Fourth largest city and heart of the country, it is the capital city of Brazil Brasilia. Designed by famous architect Oscar Niemeyer this city is located in Brazilian highlands, and built out in shape of an airplane, its every section serves as unique district such as government, residential, commercial and cultural.
Area: 5,802 km. sq.
Population: 25 lakhs approx.
State: Federal District
Founded: 21,April, 1960
5.Fortaleza: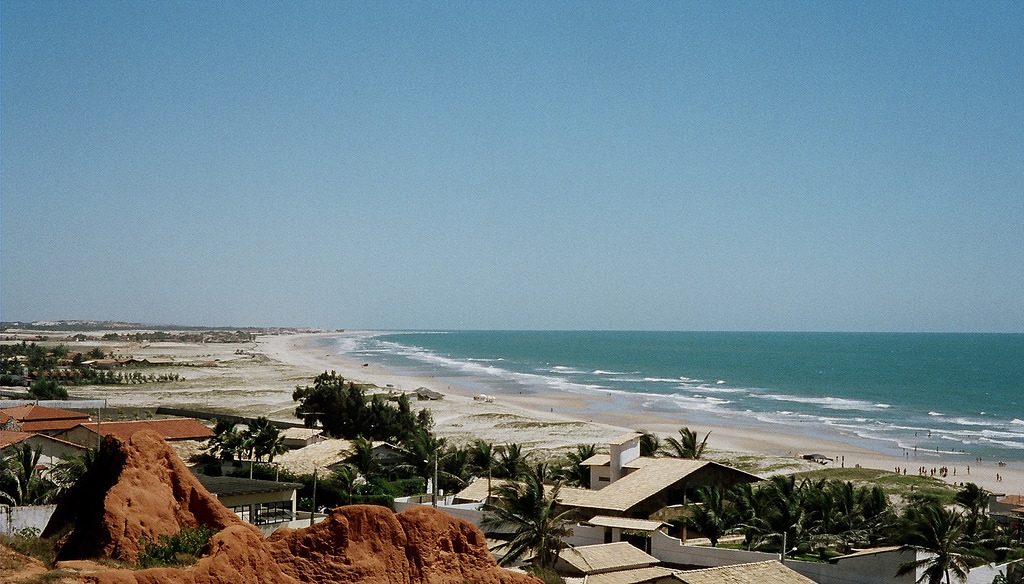 Heaven for beach lovers the city is located in northeast Brazil, it is capital of Brazilian state Ceara and fifth largest city of Brazil. Fortaleza city is famous for its pristine beaches, palm trees, dunes, lagoons, shopping and lively culture.
Area: 314 km. sq.
Population: 26.1 lakhs approx.
State: Ceara
Founded: 13, April, 1726
6.Belo Horizonte: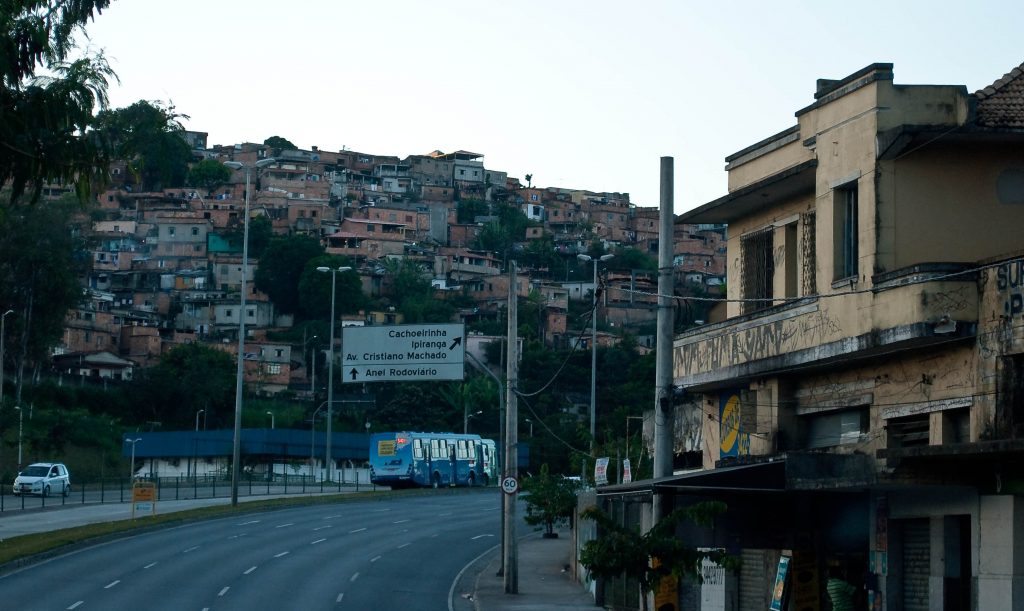 Sixth largest city of Brazil and capital of Minas Gerais is located in southeastern part of the country, it is the third most populous metropolitan are of Brazil. Belo Horizonte is first planned modern city of Brazil; the city is known for its vast stadium known as Mineirao which was built in 1965.
Area: 314 km. sq.
Population: 25 lakhs approx.
State: Minas Gerais
Founded: 12, December, 1897
7. Manaus: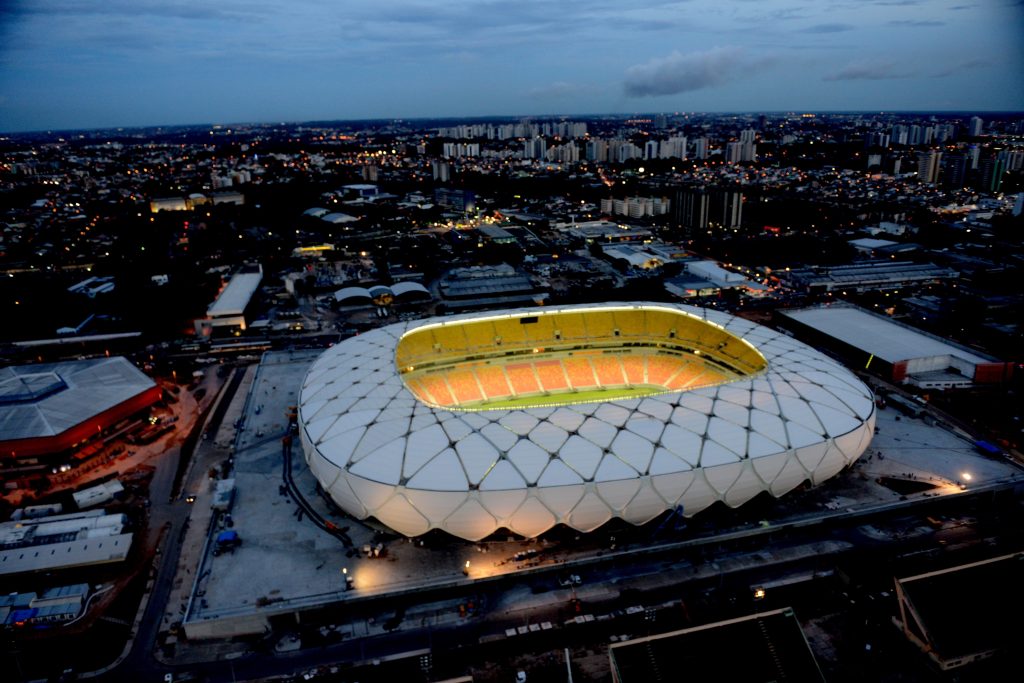 Located in Northwestern Brazil, on the bank of river Negro, this is the seventh largest city of the country and also the capital of Amazonas. Manaus is the chief departure point for Amazon Rainforest due to which it is also known as heart of Amazonas and city of the forest.
Area: 11,401 km. sq.
Population: 18 lakhs approx.
State: Amazonas
Founded: 24, October, 1669
8.Curitiba :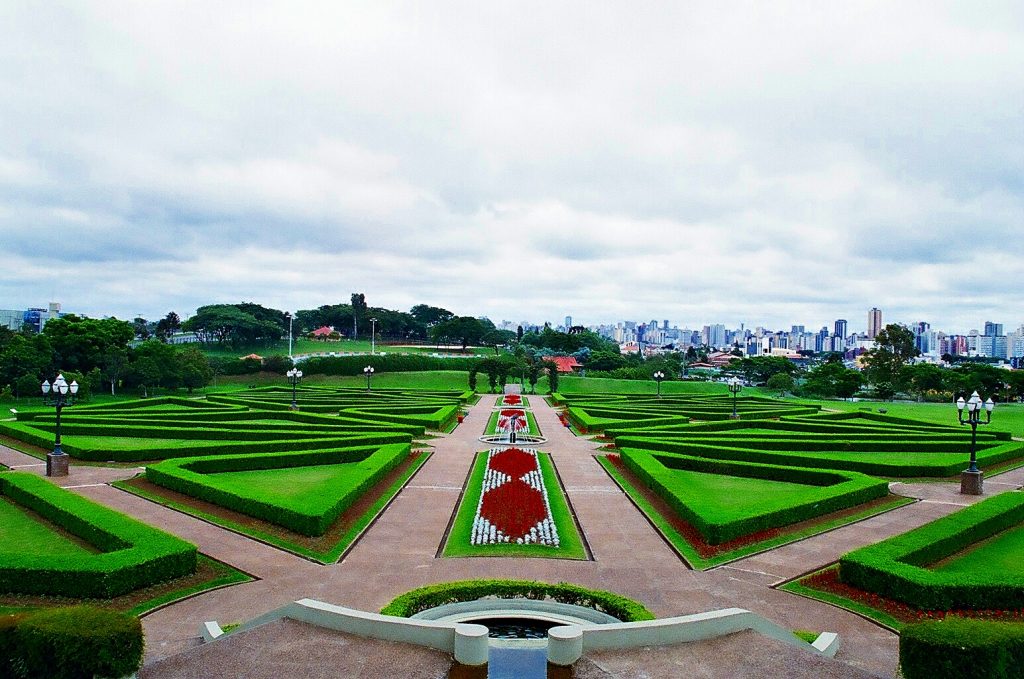 Curitiba is capital or Parana state, situated in southern Brazil. It is home to cultural center of Brazil which has an observation deck on the top through which one can witness the panoramic view of Curitiba skyline. Apart of this it has Oscar Niemeyer Museum who was the famous modern architect as well as designer of capital of Brazil Brasilia.
Area: 435,036 km. sq.
Population: 18 lakhs approx.
State: Parana
Founded: 29, March, 1693
9. Recife: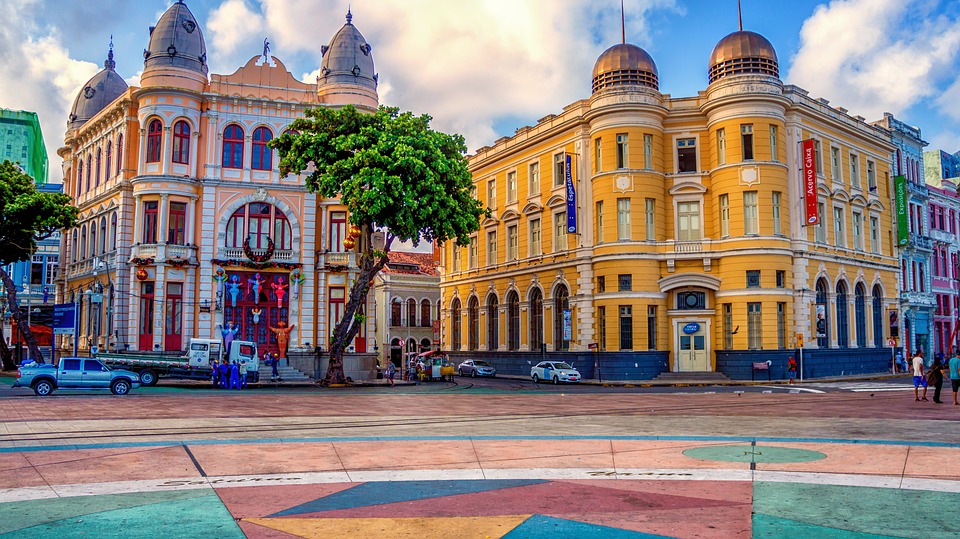 Located in northeastern Brazil it is the fourth largest agglomeration in Brazil and ninth largest city of the country. Recife is also known as the Venice of Brazil, due to its myriad waterways and bridges, it is one of the largest and most important cities of Brazil and capital of the state of Pernambuco. This city is surrounded by tropical forest, islands, and rivers. Recife is a popular destination because of its vibrant culture, and tourist attractions.
Area: 218 km. sq.
Population: 15.6 lakhs approx.
State: Pernambuco
Founded: 12, March, 1573
10.Porto Alegre:
Porto Alegre is located on the banks of estuary of Lagao dos Patos, which is the largest lagoon in Brazil. Located in Southern Brazil it is the capital city of Rio Grande do Sul. The city is known as the gateway to the tall canyons of Aparados da Serra National Park.
Area: 41.42 km. sq.
Population: 14.1 lakhs approx.
State: Rio Grande do Sul
Founded: 26, March, 1772