The ultimate Pourtugese beauty Olinda Brazil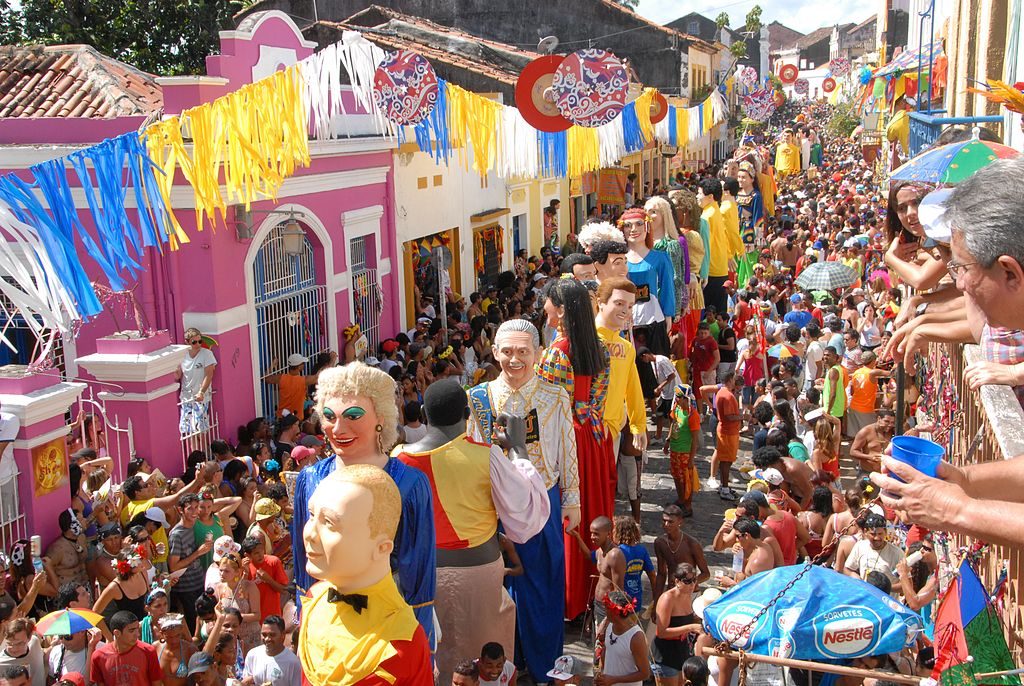 Brazil is highly influence by Pourtugese culture, buy have you imagined that you can visit a pourtugese city in the country of Brazil. Yes we have the one in our list which is situated in Brazil but looks like Pourtugese.
Olinda is a historic city situated in the state of Pernambuco, Brazil, located in the northeastern region of the country, it is surrounded by the Atlantic Ocean coast, Near to Receif, it is highly influenced by the Portuguese culture and its building by colonial infrastructure. The city of Olinda has a population of 389,494 people, and covers an area of 41.681 square kilometers.
After entering the city of Olinda you have many options to visit, Olinda features a number of major tourist attractions, such as a historic downtown area, which is World Heritage Site, it has churches, and old houses and buildings. Olinda hosts carnival every year, It is like a traditional Portuguese carnivals, with the addition of African influenced dances. Unlike in Rio de Janeiro and Salvador, in Olinda, admission to Carnival is free. All the festivities are celebrated on the streets. Hundreds of small and big musical groups perform on many genres during the event.
You can visit Rosario dos Homens Pretos Church which was built in the 17th century and the Nosso Senhor Salvador do Mundo Church which is the first church built in Brazil. Other than this you can see the colonial infra in baroque buildings, mansions, studios, and museums such as Museu do Mamulengo.
If you want to shop something Olinda is the perfect place to buy the art pieces for your loved ones, you can hop the shops at Ribeira Market, you can find several workshops and craft galleries, and the Alto da Se craft Market which is a good place to buy souvenirs such as leaflets of cordel literature and carved wooden masks. There you can taste the local delicacies, end your day with something sweet, this place is very famous for tapioca which is typically Brazilian delicacy of Indian origin, made from cassava flour and traditionally stuffed with sour-milk cheese and coconut.
How to Reach:
Plane/airport : The nearest international airport is Recife International Airport, which receives flights from Frankfurt, Buenos Aires, Miami, Lisbon, and Panama City and all the major domestic destinations.
Personal or rental vehicles : You can take a bus of a taxi from Recife to visit Olinda.
Points of Attraction:
Igreja de Sao Salvador do Mundo
Church and Monastery of Sao Bento
Ribeira Market
Farol Beach
Convent of Sao Fransisco