The archipelago destination of Bahia Brazil – Cairu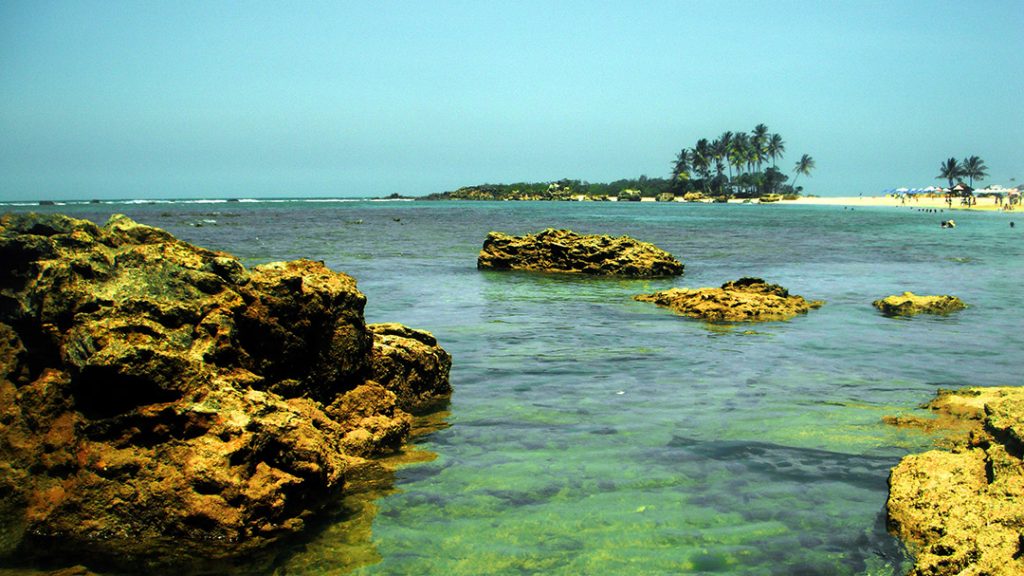 Cairu is the municipality of Brazil located in Bahia Brazil which is again located in the north east region of Brazil.It is the archipelago municipality of Brazil, which means it consists of groups of many islands. Cairu comes under the the Caminhos Ecologicos da Boa Esperanca Environmental Protection Area, which was created in 2003.
Being an archipelago site cairu is full of pristine water beaches, showcasing crystall clear water and white sand. It has famous islands like Tinhare, Morro de Sao Paulo, Boipeba, Cairu Islands etc.Established in 2003 cairu was the most important municipality of Colonial Brazil. After gaining fame it become a tourist destination for those who want to spend some quality tume with their family in peace. It offers a numerous beautiful scenery, mouthwatering gastronomy and colonial buildings. It has a historical center, which has Praca da Matriz, old mansions and houses which will take you to the past. You can visit the main worship place of the localities, Matriz de Nossa Senhora do Rosario church and Santo Antonio Convent.
The most popular attraction in the city is the Morro de Sao Paulo village, which is famous its beaches with warm waters, there are many bars and lounges where you can spend your time dancing your stress off. Visit of Morro de Sao Paulo is chargeable, so you have to pay some amount before entering the place.
Morro de Sao Paulo is coveted by people coming from all over the world, and has an extensive stretch of sand that is home to the main beaches, like Primeira, Segunda, Terceira, Quarta, Quinta Praia etc.Primeira Praia nearest to the village of Morro de Sao Paulo and it is also one of the most popular among the natives.
Another one is Segunda Praia which is most famous one and has excellent infrastructure for restaurants and bars, in addition to evening activities. You can go to Terceira Praia and take a boats tour. After reaching the beach you can enjoy various water activites like snorkeling, fish and coral watching etc. At the end you can go to Quarta Praia and Quinta Praia which are little far from the village and are rhe remote islands, they are perfect for those who want to spend some quality and peacful time with their soulmates.
How to reach:
Plane/ airplane: Cairu does'nt have international airport, so the nearest is Salvador airport, which receives frequent flights from big cities both locally and internationally. From there you can take an air taxi to Morro de Sao Paulo.
Boat/ ferry:From the Maritimao de Salvador Tourist Station, behind Mercado Modelo, you may get on catamarans and speedboats that go directly to Morro de Sao Paulo.
Points of attractions:
Terceira Praia
Segunda Praia
Premiera Praia
Quarta Praia