The Ultimate Guide for Enthralling New Year Celebration in Rio de Janeiro Brazil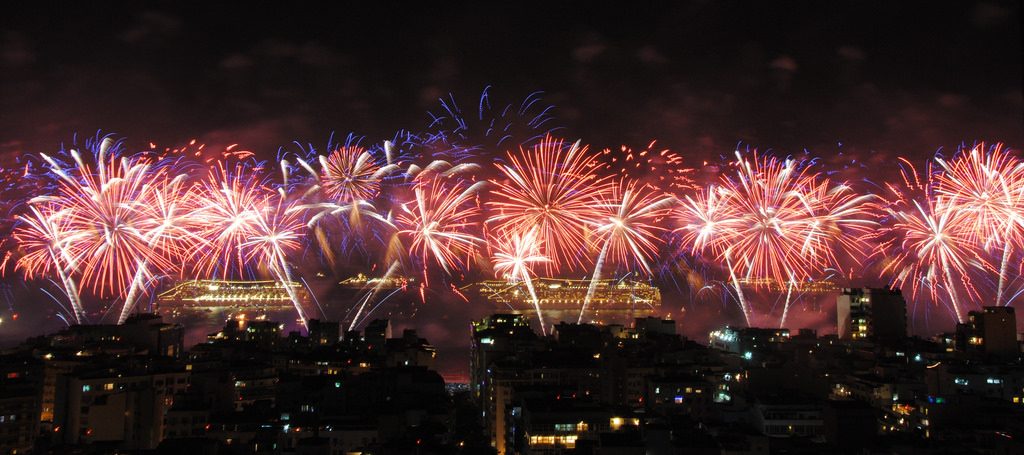 Another year is going to roll down, we are already in the first week of December preparing for Christmas, ahead of the new year. When the whole world is preparing for coming festivities, Brazil has already kickstarted the celebration for the coming festive season. Brazil is well known for throwing best parties in world, and it is not hidden from anyone of us that Rio de Janeiro is the biggest celebration host on the entire planet. Yes, you got it right? We are talking about carnival feast held in Brazil every year, but you missed something here, apart from the carnival and other events which Brazil host, New year is also a big reason behind the Brazilian festivities and celebrations. Every year Rio de Janeiro of Brazil host grand new year eve, not only this it comes in the list of Top 10 places on the planet when it comes to new year celebration.
Rio de Janeiro warmly welcomes coming year, with lots of fireworks, dance, music, food, tradition etc. Brazilians call New year as Rveillon, Localities here decorates their homes and shops, streets sparkle with lights, people roam around the street to enjoy this lifetime experience.
You can also have this Rveillon experience like the other 2.5 million tourists who gather here from several countries annually during the new year, to make it more sorted for you we have created a to do list during Christmas and New year in Rio de Janeiro.
1. Letthe Countdown begins at Copacabana: The party starts with Copacabana beach, where tourists and localities gather early in the day to book their spots for the evening events, this place becomes more crowded as the time passes and reaches to 3 million visitors every year.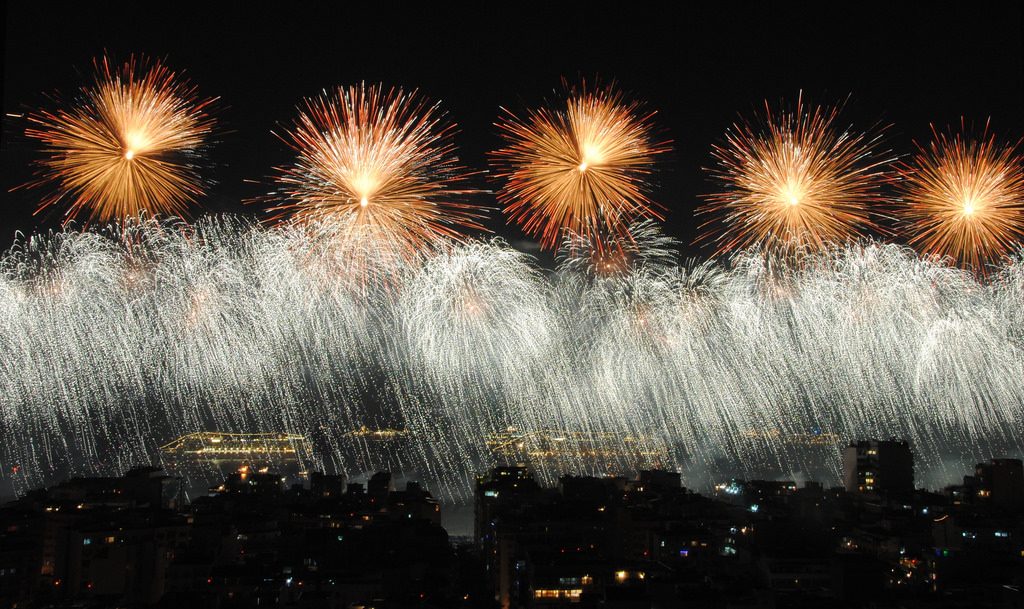 The beach is surrounded by numerous restaurants, bars, and lounges which offer varieties of food. You can reserve your place in any of the beach restaurants to relax and enjoy the event from the terrace. Once you enter the beachfront which is also known as Avenida Atlantica you will see people of every age, every class, every country, week or strong, rich or poor, and the best part is they all enjoy together at a single place without any discrimination, that the true color of Brazil.
2. Get ready to tap your feet on music following with fireworks: When the time fall around 8 P.M. almost every one gather at the spot and start dancing on live music. Organizers takes care of the space and set multiple stages along the beach side where the public can dance. During the event, famous Brazilian troops gather together to perform Samba, pop music, and international music. Chill around with your friends and families and wait for the countdown to begin, you can enjoy activities like playing football, swimming, barbequing etc.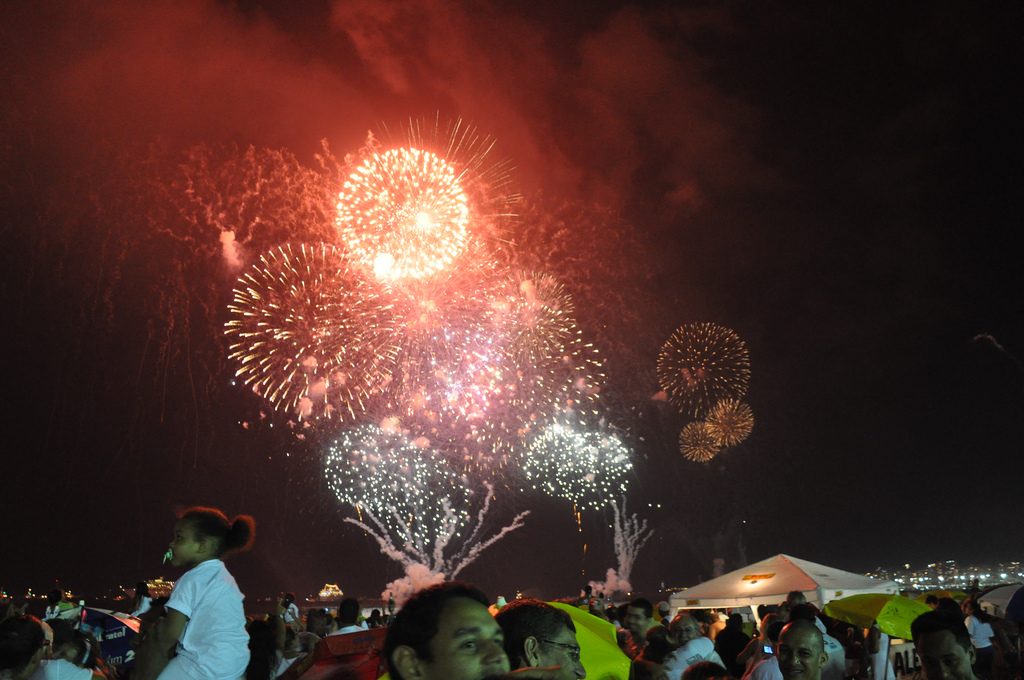 Once we head towards midnight fireworks begin, these fireworks are set off in boats and barges that are anchored in the Copacabana harbor. The firework continuously last for 20 minutes, along with this you can see the enchanting view of cruises anchored in the harbor bling like diamonds. Keep your drinks ready, the majority of visitors bring their drinks along with them, as there are chances of the shortage of liquor in nearby bars and lounges.
3.Never forget to follow the tradition: Brazilians follows a unique tradition on New year, if you are a tourist you will see that each and every one is dressed in white clothes from tip to toe. White color depicts purity and peace and it is also seen as good luck for the coming year. Sometimes people also accessorize themselves with colorful stuff which indicates that they will get the blessings in different aspects of their lives. For e.g. Red for romance, green for health, yellow for success and so on. This Tradition of wearing white on the New year is a Bahian tradition. In accordance, everyone pay tribute to afro Brazilians or Macumba a worship the goddess of ocean Lemanja. People bring flowers, soap, and other make products and toss them into the ocean to worship goddess. This offering to Lemanja is done when someone's whish got fulfilled previous year, this is a way to show gratitude to the goddess. This tradition starts few minutes before midnight, and it is said that tide will receive the tossed gifts and carry them to goddess Lemanja.
 4.Capture the colorful view of the sky lit with firework: Witnessthe enthralling view of 20 minutes continues firework, Once the firework and music are over, you are free to roam around the streets near Copacabana which are filled with full energy and happiness. You can now take entry in near clubs to enjoy the rest of the time till the morning.
5.An Alternative to beach parties: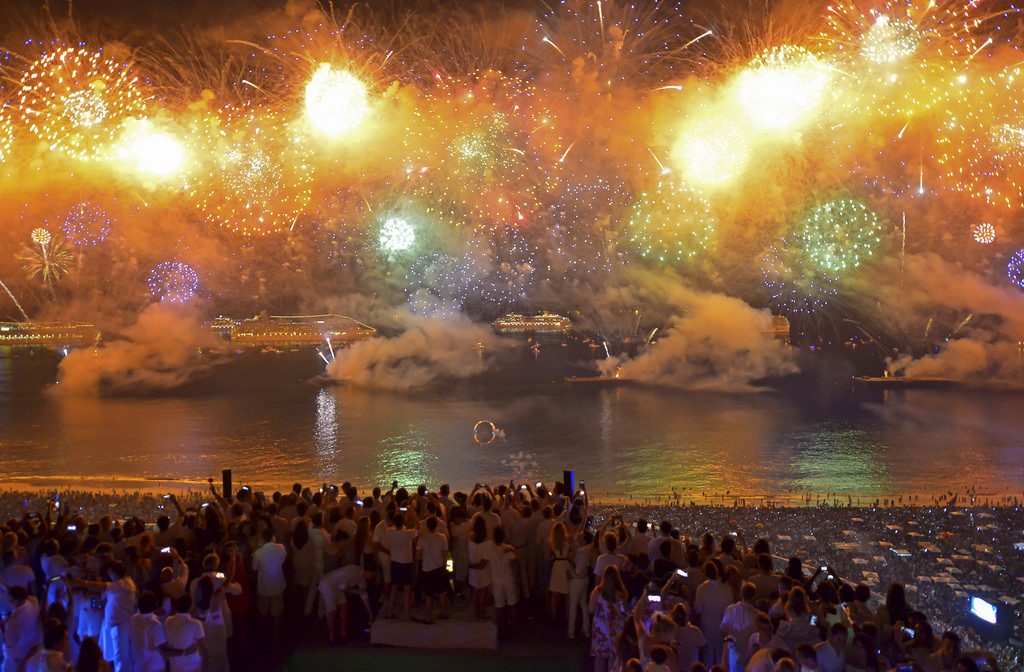 If you want to spend some private time with your loved one or family, you can drop the visit to Copacabana, but it doesn't mean that the celebration is meant for you, you have many alternatives if you are skipping the beach party. Rio exclusively offers many options to such people who want a private party. There are numerous clubs in the non-sea side area, where you can dance away all night. You can also go for VIP club style which completely depends on your budget.
Not only this other region of Brazil like Sao Paulo, Bahia and Salvador also host the new year party with the same zeal, you just now have to choose the one which suits your personality. So, what are you waiting for Rio de Janeiro is waiting to host Rveillon for you. Hope you like the blog, we will be back with more till than Merry Christmas and a Happy New year.