A Visit to Cerrado Brazil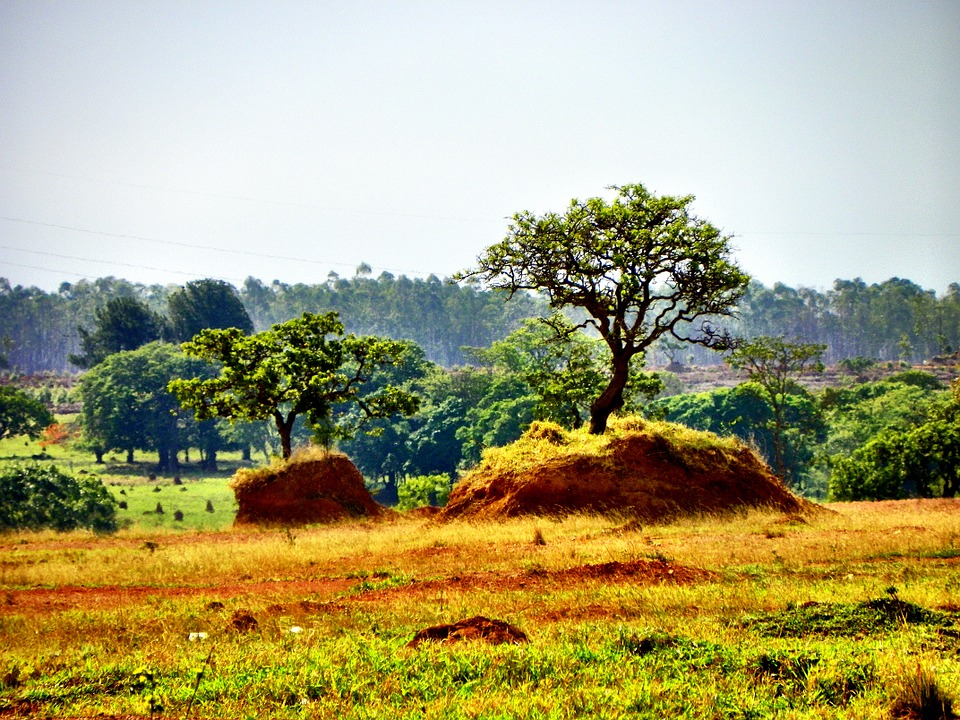 Brazil is a country divided into multiple regions, every region has its uniqueness, some has beaches, other has mountains and landscape, some has forest and some are occupied with wetlands. Among all the regions the central region of Brazil which is also known as heart of Brazil has Cerrado. Cerrado is huge Savana eco region located in central Brazil, particularly it covers the state of Matto Grosso, Matto Grosso do Sul, Tocantins, Minas Gerais and Goias. Cerrado region is occupied with plateaus and other natural beauties, the main habitant types of Cerrado includes forest Savanna, wooded savanna, park savanna and gramineous savanna, savanna wetland and gallery forest. It is the second largest habitant type of Brazil after Amazon. Cerrado covers 21% area of Brazil and extend to neighbor countries Paraguay and Bolivia.
The Weather remain hot and humid all day, and at the night temperature gets down so you can feel pleasant cold as the night become darker. Cerrado visit is recommended for those who are fond of nature. It is one of the most beautiful Brazilian biomes, it has waterfall, trails, mountains, flora and fauna etc. for nature lovers.
You can plan your next long weekend trip, and take help of our two-day itinerary exclusively made for your ease.
Day 1: First day starts with Pirenopolis, it is the town state of Goias in Brazil. It is known for its Portuguese architecture and colonial style buildings which are constructed in 18th century. Drive for 2 hours and reach Cidade dos Pireneus, while driving you can enjoy the view from the car. Once reach Visit historic church IgrejaMatriz de NossaSenhoravdo Rosario, it is catholic church built in colonial style. After visiting church visit Matriz de Pirenopolis and Abade and Lazaro waterfalls, for both waterfalls path are different but you have to cover same distance for both.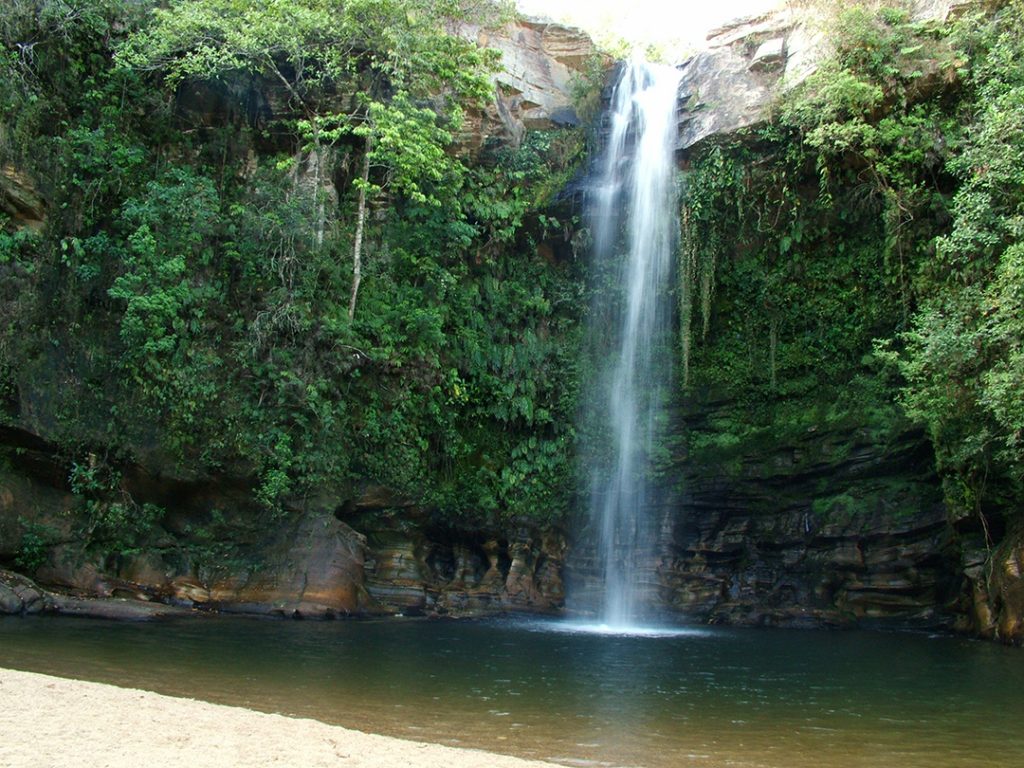 Points of Attraction
IgrejaMatriz de NossaSenhoravdo Rosario
Matriz de Pirenopolis
Abade waterfalls
Abade
Day 2: On the second day of tourreach north of Brasilia where Chapada Dos Veaderios is located, it will take 3 and half hours to reach the national park by car. The best time to visit the national park is in rainy season i.e. from December to February, because in rest on the month it remains hot. Chapada Dos Veaderios national park is located in the state of Goiasin central Brazil, it is known for its canyons and quartz crystal rocks, the calculated age of this national park is around 1.6 billion years and acquires the area around 655 sq. kilometers. You have a chanceto see numbers of waterfalls and natural water pools in this national park. This park is home to 100 orchid species and wildlife species like armadillos, Jaguar, toucans etc. The park is maintained by Chico Mendes institute of biodiversity and it comes under UNESCO World heritage site.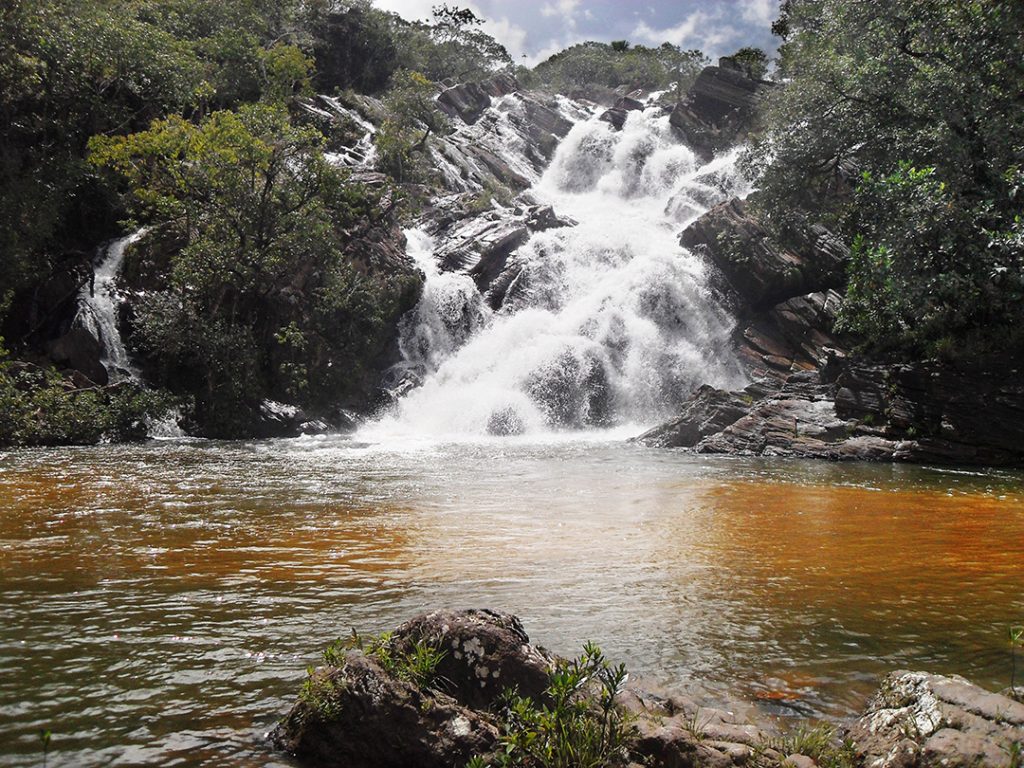 After the visit to Chapada Dos Veaderios if you have some time and your body allows visit Vale da Lua, it is situated outside the national park, surrounded by rock formations and Sao Miguel rivers. It is said that it took 600 years for deposition and look like this.
Outside the Chapada, there is another spot known as Sao Jorge village, where you can enjoy food and relax in one from many bars and restaurants, Take some memories for you and some souvenirs for your loved ones at the end of the tour.
Points of Attraction
Chapada Dos Veaderios national park
Sao Jorge village
Vale da Lua