The Ecotourism city of Alto Paraiso de Goias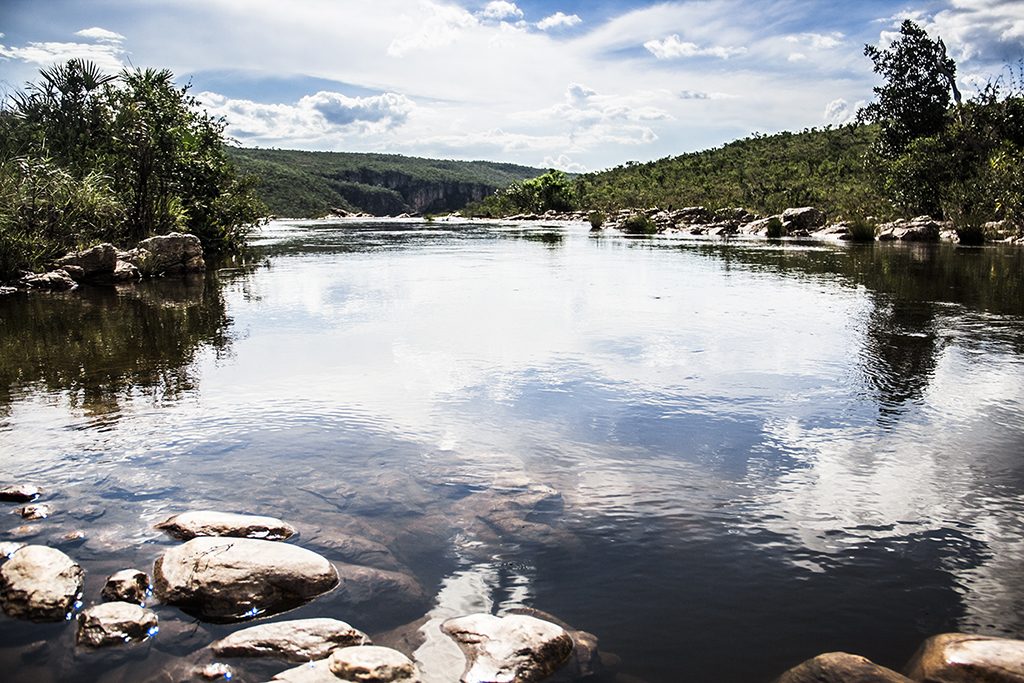 Planning a trip to Brazil? Discover hidden gems and travel hacks to make your trip more amazing with us, and out today's gem is Alto Paraiso de Goias.
Alto Paraiso is a ecotourism destination and a municipality of the country of Brazil situated in the northeastern region of the state of Goias, Brazil. The city is located in the Chapada dos Veadeiros it was founded in 2001, and it comes under the environmental protection area of Pouso Alto. Alto Paraisoo is about 220 km from Brasilia which is the capital of Brazil, and it js around 412 km far from Goiania. Alto Paraiso is situated in the central Brazilian Highlands, in the region of cerrado biome, which js also known as the Brazilian savannah. The region is hot ecotourism destination due to its rich natural and cultural diversity.
The economy of thr city is based majorly on farming like soyabean, corn, rice, cattle raising, tourism, and services. The ecotourism is also an essential source of development for the region.The city of Alto Paraiso is a few miles from the Chapada dos Veadeiros National Park which is highly rich in flora and fauna. The place attracts a fair number of tourists due to which it has many hotels, inns, campsites, bars, restaurants, as well as small stores, drugstores and all the other amenities which are required for living.
Climate of Alto Paraiso:
Alto Paraiso is known to be the coldest and highest city of Goias state with the altitude of 1200 meters, it has a tropical mountain climate, with dry and cold in winter and warm and humid in summer. In winter, the lower temperatures reaches to 5 °C and the higher ones can go up to 20 °C.
But the best season for tourism in the region is the drought period, which occur between May and September of each year. During the rainy season, especially between October and March, it is advisable that tourists consult local hotel or inn owners and tourist guides about rain on the river head of some waterfalls, mainly on Vale da Lua.
Exceptionally, certain trails may be harder to visit also they are very far away from the city. involving a moderate level of risk.
Things to do in Alto Paraiso
gastronomic activities
cultural exploration
Listening to local music in music festivals which happen throughout the year
How to reach Alto Paraiso:
By Airplane: The city of Alto Paraíso has a small airport, but it is not served by major commercial airlines. So the nearest international airport is Brasilia.
By Bus: There are daily interstate bus lines which start from the Federal District to Alto Paraiso de Goias at the Interstate Bus Station of Brasilia.
By Car: The access to the city you have to follow GO-118/BR-010 highway. If you are coming from Brasilia, Federal District (DF), which is 220 km far from the city.
Other than these means many professional cyclists travel across the GO-118 and GO-239 highways, which connect Brasilia to Alto Paraiso and Alto Paraiso to Sao Jorge.
Points of Attraction in Alto Paraiso:
Chapada dos Veadeiros National Park
Maytreia Garden
Canyon of Rio Preto
Sertao Zen
Baleia Hill
Sao Bento Falls
Cristal/Cristais Falls
Couros Falls
Almecegas Falls
Loquinhas Falls
Segredo Falls
Raizama Falls
Santa Barbara Falls
Macaquinho Falls
Carioquinhas Falls
Anjos e Arcanjos Falls
Muralha Falls
Rio Macaco Falls
Vale da Lua
Poco Encantado
Ary Valadao Filho Avenue
Skate Square
Bambu Square
Bus Station Square