Salvador Airport gets environmental certification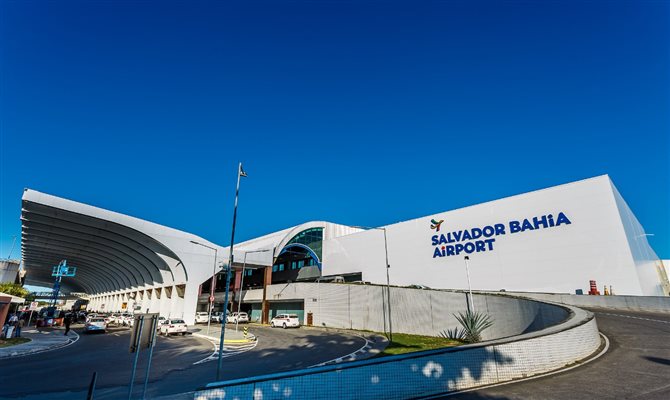 Salvador Bahia Airport received level 2 of the ACA (Airport Carbon Accreditation) certification, granted by the Airport Council International (ACI) organization, which recognizes the implementation of actions and projects aimed at reducing carbon emissions.
The certification is the result of the work done by the airport on different fronts, including improvements to the HVAC system, the installation of smart devices such as presence sensors on stairs, elevators and bathrooms, and the replacement of conventional LED lamps, which was responsible for the reduction of 134. tons of carbon dioxide emitted.
In addition, Salvador Bahia Airport began the installation of a solar plant, making it the first airport in the country to have such equipment supplying the terminal. The plant, an investment of about R $ 16 million, will have 11,000 solar panels, representing 4,215 KWp of installed power for an annual production of 6.3 million KWh. The equipment is expected to start operating in the second half of February.
Monthly, the plant will have the capacity to produce 550,000 KWh of energy, supplying 32% of the terminal's current consumption and representing the equivalent of what is needed to supply 3,800 popular homes. When fully operational, the plant will further reduce the airport's carbon footprint by 30%, ie 690 tonnes per year.
OTHER RECOGNITIONS
Achieving ACA level 2 certification adds to the airport's other sustainability achievements throughout 2019. In January of this year, Salvador Bahia Airport had already been the first of the North / Northeast regions and the second of Brazil to achieve ACA level 1 certification.
In October, Salvador Airport was recognized as a "green airport" during an annual conference of the International Council of Airports of Latin America and the Caribbean (ACI-LAC), which awarded the Effluent Treatment Station, established in 2018, the work of energy efficiency and wildlife risk management developed at Salvador Bahia Airport.