Pristine water of Cataguas Island Brazil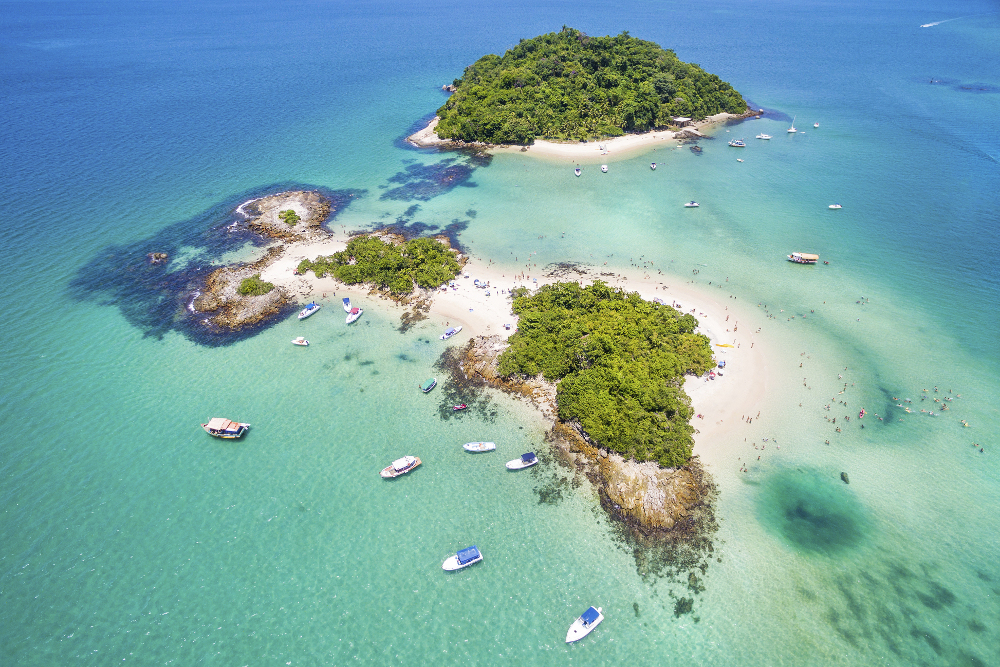 Someone wise once said once a year, go someplace, you have never been before, this saying might be true, but not appropriate for Country like Brazil, and the region being it is the 5 largest country of the world, and worlds most diverse country. It is home to amazon, panatal, rainforest, reserves, skyscrappers, beaches and what not because the list is never ending.
Due to this a whole year is not enough to thoroughly explore this nation. Other than big cities and major tourist attraction there are many hidden treaures in brazil which are lessely known, one from our list is Cataguas Island.
Cataguas Island is a municipality located in the southeastern part of the state of Minas Gerais in Brazil. The estimated population of the place is not more than 74,171. It is mainly an industrial centre which deals in textile, metallurgy, clothes etc. But among all the reason of chossing Cataguas is its pristine water bodies, which are transparent and pollution free, so you can take a deep dive without worrying.To access it, you need to go by boat , you can rent a boat, if you dont own the one.
The biggest attraction in the island is the sea, with its calm and clear waters. Filled with the Brazilian cherry trees which gives a typical Brazilian fruit, which looks like cherry and is reddish in color and sweet in flavor. The beach has very calm waters. You can take very iboat rides, Schooners have slides and stop on the region's islands. It's an opportunity to visit Gipoia Island and Ilha Grande.
Cataguas is perfect for diving, clean blue and green water deserve the full appreciation. You can stroll in the white sand which is so fine and soft. The vegetation around the island is very closed, making the landscape very special. You can also rent Stand Up Paddle (SUP) boards.
Beside Cataguas is the Peregino Island, which you can see after cataguas visit, it is also accessible by boat.
Climate of Cataguas:
Cataguases has a tropical savanna climate, its Temprature remains high (above 18°C (64.4°F)) all over the year, and low temperatures lasting for a whole day are rare, and generally only occur in the dry season. The wet season starts in September and goes until May, while the dry season goes from May to September. Floods are very common in the town, generally there is one per year, in December, January or February. On the other side, during the dry season Rio Pomba has considerably less water than in other periods, and some people can feel respiratory diseases , and breathlessness due to low air humidity of the place.
How to reach?
There is one and only way to reach Cataguas Island and it is by boat, ypu can take a bost from Angra dos Reis' central region. You can also coordinate with travel agencies, before coming to the place.
Place to visit:
Ponte Metalica
Colegio Cataguases
Praca Santa Rita cataguases
Museu cachara
Cacohoeira do gloria