LATAM seeks flying between Doha and São Paulo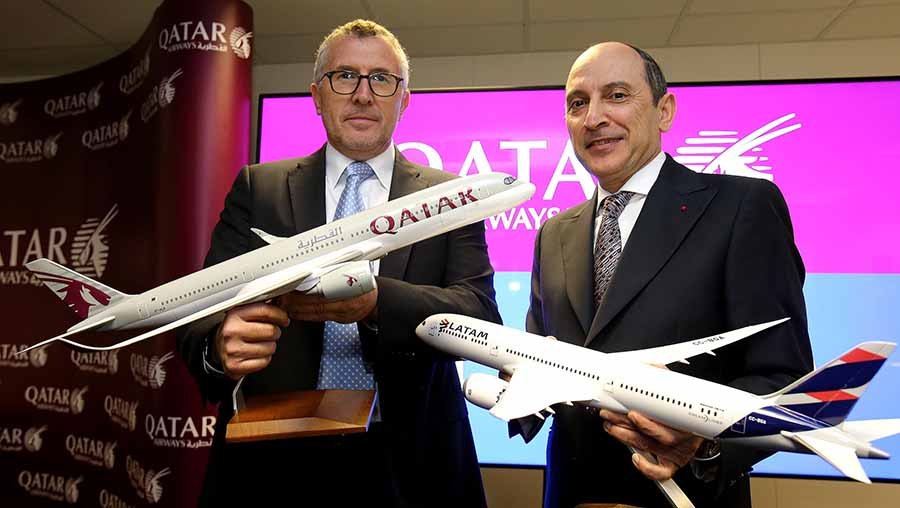 The airline LATAM revealed on Monday (18) that is studying to establish a direct flight between Sao Paulo and Doha, Qatar. This route is currently operated only by Qatar Airways, a partner of the South American group with whom it has a code share agreement.
Despite confirming its interest, LATAM said it is assessing the operational feasibility of launching the new flight, which would be its second flight to the Middle East beyond Tel Aviv – and which debuted just this year.
If you actually launch the flight, the presence of LATAM-painted planes at Hamad International Airport will not be exactly new. A shareholder of LATAM, Qatar today operates some of the Airbus A350-900 commissioned by the Brazilian division and is expected to receive another aircraft in the coming days.
Possibly, the A350 is expected to be the jet used on the route, one of the longest operated to Sao Paulo with nearly 12,000 km away from Doha – despite having 48 A350s, Qatar prefers to fly Boeing 777-200LR jets.
International Hub
While not resolving this issue, the airline also announced the expansion of international flights from Lima, Peru. Since last week, Latam operates a daily flight to Brasilia and in December will debut new destinations such as Montego-Bay, Jamaica, and Porto Alegre. By 2020, the plans are to start the Lima-Concepción (Chile) route and to extend frequencies to Asuncion (four weekly flights) and Miami (three weekly flights).
"The new frequencies and flights will offer our passengers even more travel options and better connections from Lima, one of the group's most important hubs," said Roberto Alvo, LATAM Airlines Group Commercial Vice President. According to the company, the hub in Lima will operate in 2020 with 145 daily flights to 57 destinations.