How to Save Money on Airline Tickets to Brazil
Brazil can be one of the most amazing destinations you ever visit. No matter where you live, you can appreciate the rich, unique culture that Brazil has to offer. There is plenty to do year round, but most tourists take advantage of the warm winter months. This means prices on Brazil tickets and resort passes tend to go up. Whether you just got tickets to Brazil or you still need to purchase your airfare, there are a lot of ways you can save on your next vacation.
Get Cheap Airfare for Brazil
Start saving with your tickets for Brazil. There are several tricks you can use when you purchase airfare for Brazil. If you book your flight correctly, then you will easily save money. Never wait to the last day to purchase airline tickets. The earlier you book your flight, the more you can save. Here are some other simple Brazil airline tricks you can use:
Book flights as early as possible.
Lower your rate by using a comparison website.
Avoid flying on weekends.
Save money by booking a flight in October or January.
The most important thing you can do is compare prices for tickets to Brasil. There are several different airlines that travel to the country and each one is priced a little differently. Using a comparison website allows you to easily see the differences in rates and select the best value.
Of course, not everyone has the luxury of taking the time to compare rates and research airlines. One trick that many people are using is to use an online travel agent. Travel agencies like Brol can help you get the best discounted flight tickets to Brazil available. Because the travel agent has access to special discounts, you can even get better rates on last minute airfare for Brazil.
Whether you choose to compare prices yourself or work with a travel agent, you will need to take the time to find the lowest rates for Brazil airline tickets available. The price of tickets Brazil can change everyday, but if you book far enough in advance, you will get a low cost rate. If you are planning on visiting Brazil during peak tourist months, keep in mind that flights fill up very fast!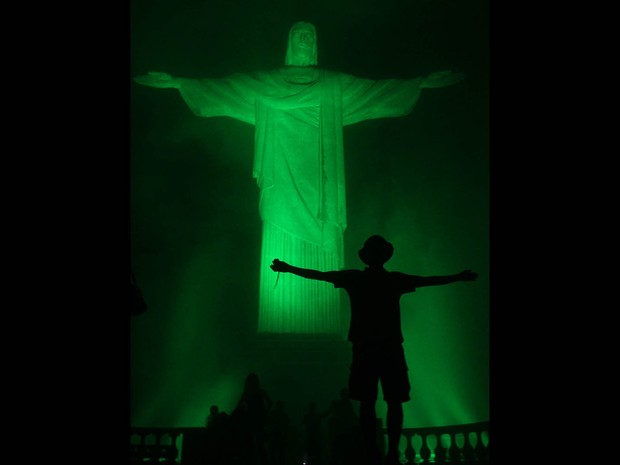 Choosing the Right Airline to Brazil
When you purchase fly tickets to Brazil, you will be faced with many choices. There are several companies that offer cheap airfare, but each one will grant you a different experience. Depending on where you are flying from, your plane trip can be several hours long. You will need to understand how those hours will be spent and what kind of conditions you will see.
As you talk to your travel agent, discuss the features you would like your airline to Brazil to have. Here are just some of the things you should consider:
Number of layovers or stops during flight
Drinks or snacks included with ticket price
Number of carry-ons allowed per person
How large the seats are
Amount of leg room available
When it comes to choosing an airline Brazil, price is important, but it shouldn't be the deciding factor in choosing a ticket. The last thing you want to do is get a very cheap ticket and be uncomfortable for several hours. Your flight is your first experience during your vacation and you want it to be pleasant.
If you are working with a travel agency, try to bundle your resort stay with your airfare. Most resorts associate themselves with a specific airline. If you are staying at a luxury resort, then you can rest assured knowing the airline they suggest will be comfortable as well. Your travel agent will be able to confirm this. They will also be able to bundle your choices together into one convenient bill.
Getting Air Tickets to Brazil Online
One of the easiest ways to save money on air tickets to Brazil is to do what you can online. Companies often offer special discounts when you book online. This is due to the airline's reduced overhead booking costs. They pass these savings on to you, allowing you to get quality airfare for less money. A good travel agent will be able to help you find these special discounts, making it possible to get a great rate on airfare.
After you purchase your airplane tickets to Brazil,save time and money by checking in online. This will help you to save time when you arrive at the Brazil airlines. Even if your Brasil tickets grant you luxury seating, checking in online about 24 hours in advance is recommended. Remember, the more you do online, the better off you will be.
If you are ready to start making your travel arrangements, please contact us today. We will be happy to help.