Azul and Alitalia announce codeshare agreement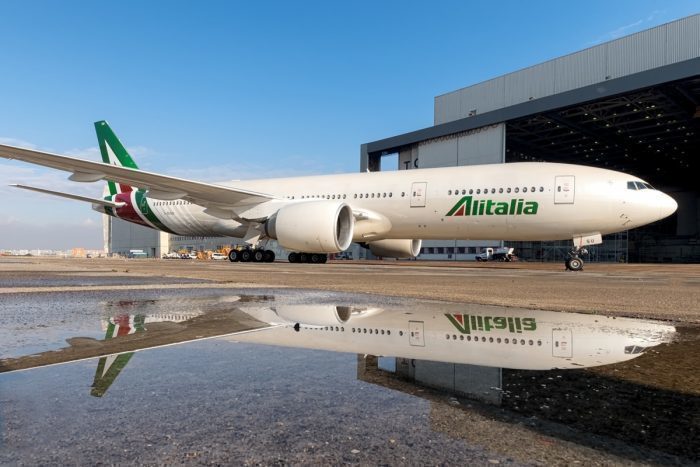 Azul and Alitalia today announce a broad cooperation agreement that will offer a lot of connectivity to both companies' air networks. As part of the partnership, customers of the Italian company will be able to connect directly with Azul's network – the largest in Brazil – when they fly to the country through the European company. The codeshare subscription provides Corporate Customers flying between corporate destinations with the issuance of only one ticket and baggage allowance to final destination.
With codeshare, 16 Azul domestic destinations will be covered by the partnership. They are: São Paulo (Guarulhos), Rio de Janeiro (Galeão and Santos Dumont), Belo Horizonte (Confins), Brasilia, Campinas (Viracopos), Ribeirao Preto, Cuiabá, Curitiba, Florianopolis, Navegantes, Goiania, Salvador, Ilhéus, Porto Alegre, Porto Seguro, Recife and also Vitória. The deal's flights are now available on both companies' sales systems for travel starting December 2.
"This agreement between Azul and Alitalia is a perfect match and provides incredible benefits for our customers. Alitalia Customers will be able to connect to Azul's more than 100 domestic destinations, more than half of which are exclusively served by Azul, taking advantage of all the advantages and amenities of flying the best airline in Latin America, according to TripAdvisor, with an in-flight service. which has live TV and snacks to drinks at ease. Azul is in Terminal 1 of Guarulhos, which offers very fast boarding and disembarkation, optimizing connections with Terminal 3 International, even if the airport bus is required. Upon arrival in Brazil, it is possible to check the bags at Azul's connection desks at T3, and proceed to T1 without bags, "says Abhi Shah, Vice President of Revenue.
"Alitalia is always looking for new partners who can offer our passengers the best travel experience. This new cooperation agreement significantly increases our presence in Brazil, an important market with great growth opportunity for the airline, mainly due to the strong presence of the Italian community, "says Fabio Maria Lazzerini, commercial vice president of Alitalia.
Once the agreement is approved by regulatory authorities, Customers of both companies will be able to enjoy the benefit.
Azul Press Office Information