GOL Airlines gets 3 leased Boeing 737-800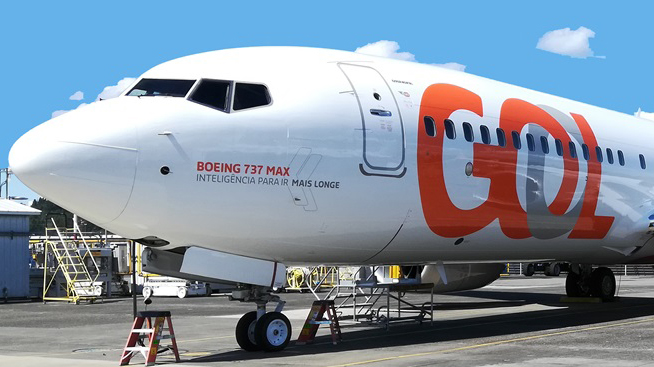 Over the past days, GOL Airlines has received, in Belo Horizonte, three other aircraft belonging to the Dutch Transavia, which will help to rebuild its fleet, which was missing the MAX stop, during the high summer season in Brazil.
The planes that landed this week came from Amsterdam with a stopover on Sal Island, before continuing to the Confins International Airport, in BH. They have the Dutch license plates PH-HXK, HXO and HSA; in Gol they will be PR-GZL, GZJ and PH-HSB, respectively, according to information from the Aeromuseum.
Soon they will go through the nationalization process and will be part of GOL's domestic fleet, which already totals six aircraft received from its Dutch partner. One more Transavia aircraft is still expected to complete the fleet.
Fleet deflated by the MAX stop
Initially, it was expected that five aircraft, all former Transavia, would arrive in Brazil from November, but this number has already increased to thirteen, accumulating leased machines also from other airlines around the world. This number may increase further, however the information is still confirming.
All this logistics and extra costs are due to the global stop of the Boeing 737 MAX 8, a model of which Gol has thirteen stops, 7 in the Confins yard and another 6 on Boeing. The MAXs have been stalled since March this year worldwide after the two fatal crashes in Indonesia and Ethiopia, and there is no clear prospect of when they will resume operations. In the meantime, airlines have to look around for old or under-leased aircraft, as Gol is doing.
Another factor that has recently affected the operations of the Brazilian company was the need to take out a handful – around 10 or 11 – of Boeing 737-800 NG, in accordance with Boeing's recommendation to perform wing fixture inspections due to cracks.