It's all about Sea, Sand and Sunshine in the northeast
Do you know what BEACH means – The best escape anyone can have, so if you are planning to escape from the hassle of your routine life, beaches are known to be the best destination for relaxation, rest and tranquility. Majorly if you are paying visit to Brazil then it is impossible to skip beaches in your itenarary, if you are still confused about adding Brazilian beaches in your list, then we are here to convince you.
Brazil is well known for its pristine , crystalline water beaches, Brazil has 2,095 distinct beaches along with a coastline of about 4,650 miles, while Ipanema and copacabana is in the list of world's top beaches, there are plenty of famous as well as private beaches in the country. If this is not enough to satisfy you, we are giving you more reasons to head towards Brazilian beaches.
For all the beach babies out there, Brol is back not with a bang but beaches, We have curated a list f best beaches located in northeeastern brazil and day wise itenarary for you, lets have a look and get ready to spoil your toes in sand.
Day 1: From hippie nook to a tourist paradise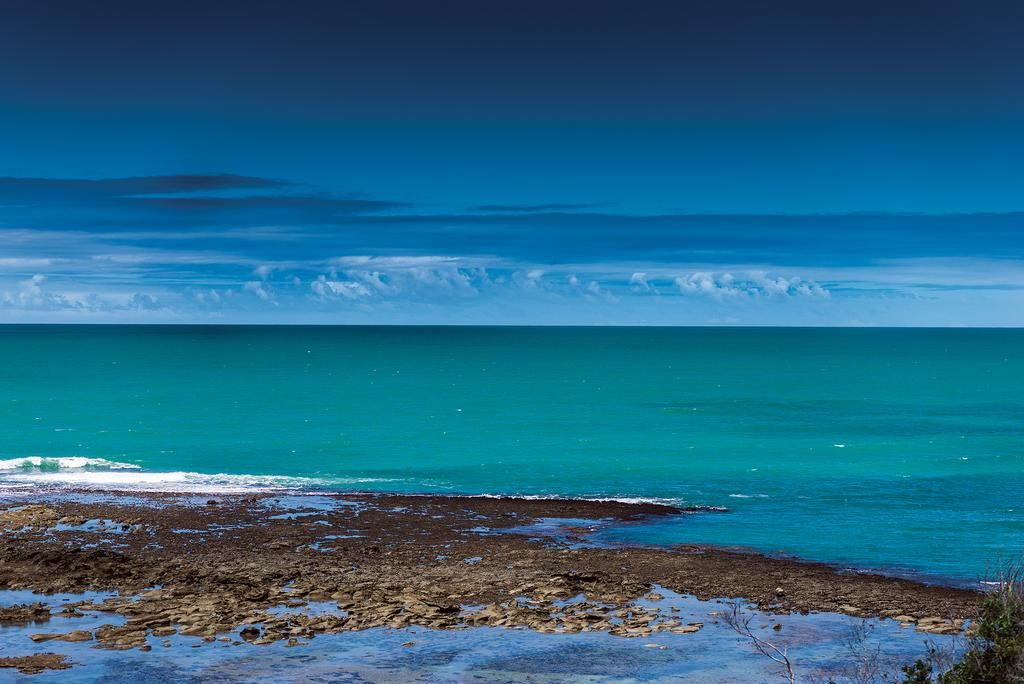 The tour starts with Trancoso, which was discovered in 1970's by hippies, for many years this place remains a small village located by the seashore, soon after it got famous, the place had a great growth. Today's there are many lodges, hotels, cafes and resorts are situated here. Trancoso is just 40km  far from Porto Seguro, which helped increase the visitors flow. However, after all the development, the place still did not loose its soul, cars are prohibited in downtown and most of the beaches are on only accessible on foot.
We highly recommend you to visit Rio da barra beach which is 5km far from Trancoso. This palce is surrounded by cliffs, natural water pools and a river flowinf and merging into the sea. Another must visit beach near Trancoso is just 22km far know as Praia do espelho, it is accessible by car. Visitors can explore the beauty of the sea in low tide,during which coral formation can easily be observe.
Day 2: Hidden beaches
You can also visit other places like Itacarezinho beach, which is again accessible by car or by tracking, if you are travelling to this deserted beach who have high chnace to observe sea turtules. This is a good place for surfers along with water activities, various bars and cafes are also located in surrounding near seaside.
Day 3:  Kitesufing place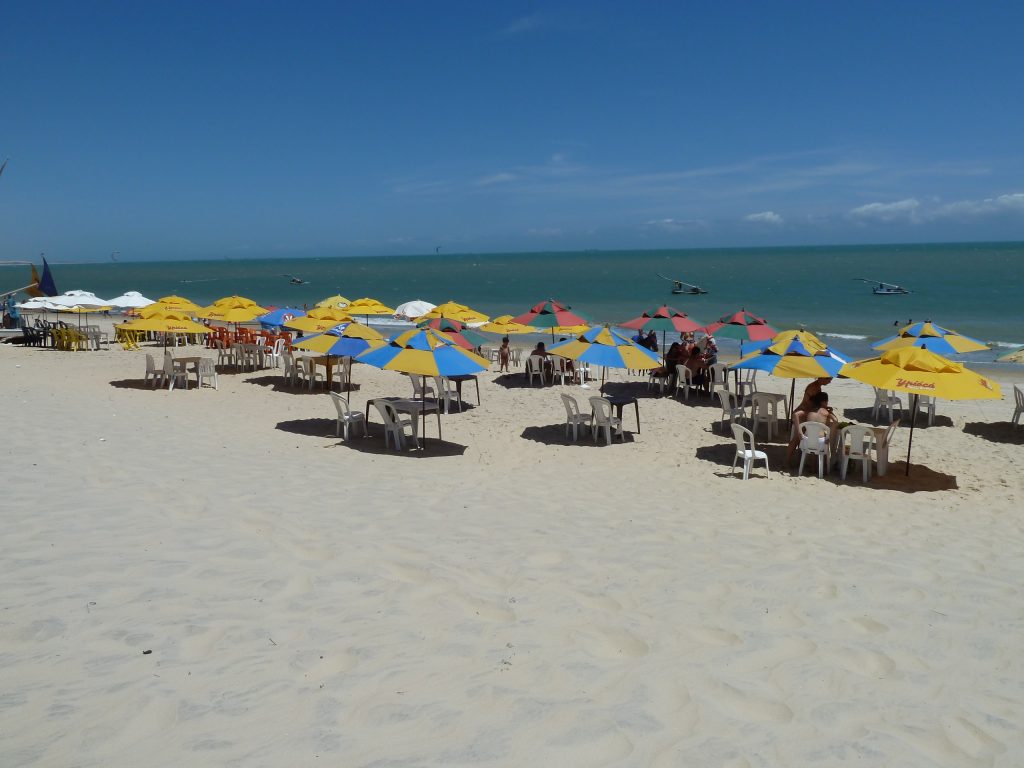 After this, you will now take a plane from IIheus to Fortaleza Ceara, after flying to Cearam, it is time to take a road in direction of Cumbuco Beach which is situated in Caucaia. This place is known for world famous kite surfing, other than this it offer various land activities like buggy, quadricycle or a horse ride, in water activites you can enjoy rafting. The beach has huge sand dunes which are perfect for esquibunda which is similar to rafting but on sand not on water. You can also enjoy local freshly cooked brazilian delicacies here.
Near to this another beach know as Lagamar do Cauipe or Cauipe lagoon is situated. It is the enviromental protected, it is formed by Cauipe river. It is good for buggy ride, kitesurfing, windsurfing, birdwatching etc.
Day 4: Rafting and Broadway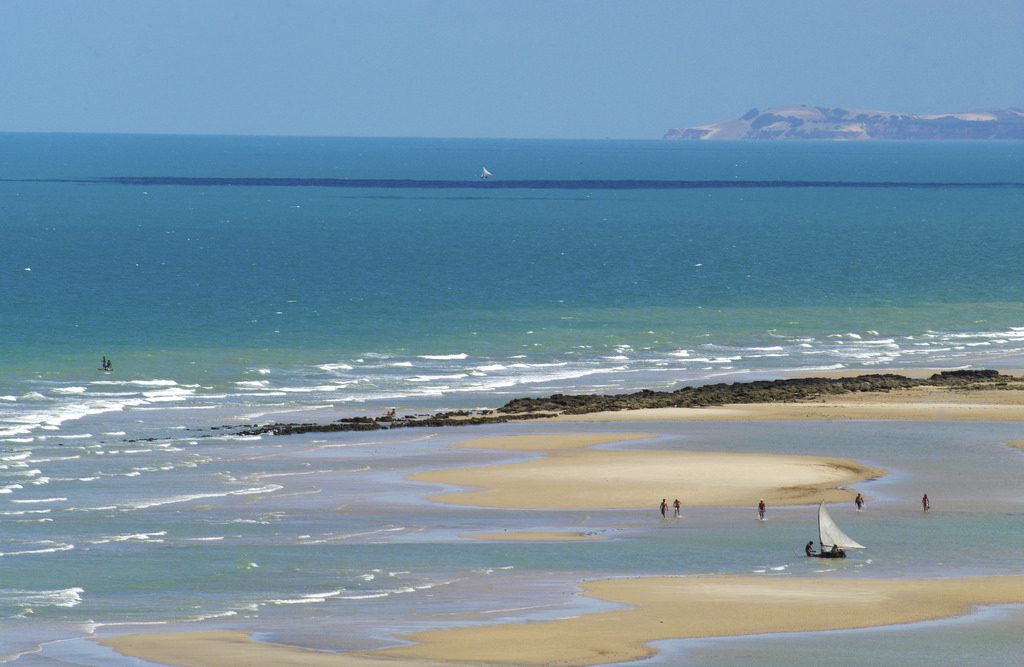 At the end of the tour, visit Canoa Quebrada village and Aracati which was again discovered by hippies in 1960's . it was a fishing village which was turned into tourist destination, not only this it is a most visited tourist destination in the world. Both the places are 190 km from Caucaia. You can enjoy brodway culture here as the place is highly influenced by foreign culture. There is a street called Brodway where all the bars, lounges, cafes, resturants and show houses are situated.
On the other hand, if you want to explore the core life you can watch the fishermans rafts crossing by the greenish sea. you can have freshly cooked food, resting on colorful sand near cliffs at seaside. The best time to visit this place is from December to march when this small village welcome visitors from around the globe.
List of spots covered in list:
Quadrado Historico de Trancoso
Espelho Beach
Tijuipe Waterfall
Prainha
Lagamar do Cauipe
Praia do Cumbuco
Canoa Quebrada Beach
Canoa Quebrada Village