Climb these highest peaks of Brazil to conquer your fear
It is said that everyone should climb a mountain once in a life to conquer the inner fear. Have you ever been to mountains, if not mountains are calling you, If yes,it's time for another great experience. Brazil is full of biodiversity, hence its obvious it is heaven for environmentalists and off course for people who love climbing or trekking. Climb the highest peak of Brazil to cope up with your limits. Brazilian highest peaks offer whole landscape around?
So, what are waiting for feel high even without drinking, you just need to climb some of the highest peaks of Brazil, and achieve this we will help you with our list of highest peaks of Brazil list. Some of the highestpeaks of Brazil are in the state of Rio de Janeiro, Minas Gerais and Espirito Santo, all our available for those who are want to confront them.
Our list contains highestpeaks of Brazil andway to conquer them
1.Bandeira peak: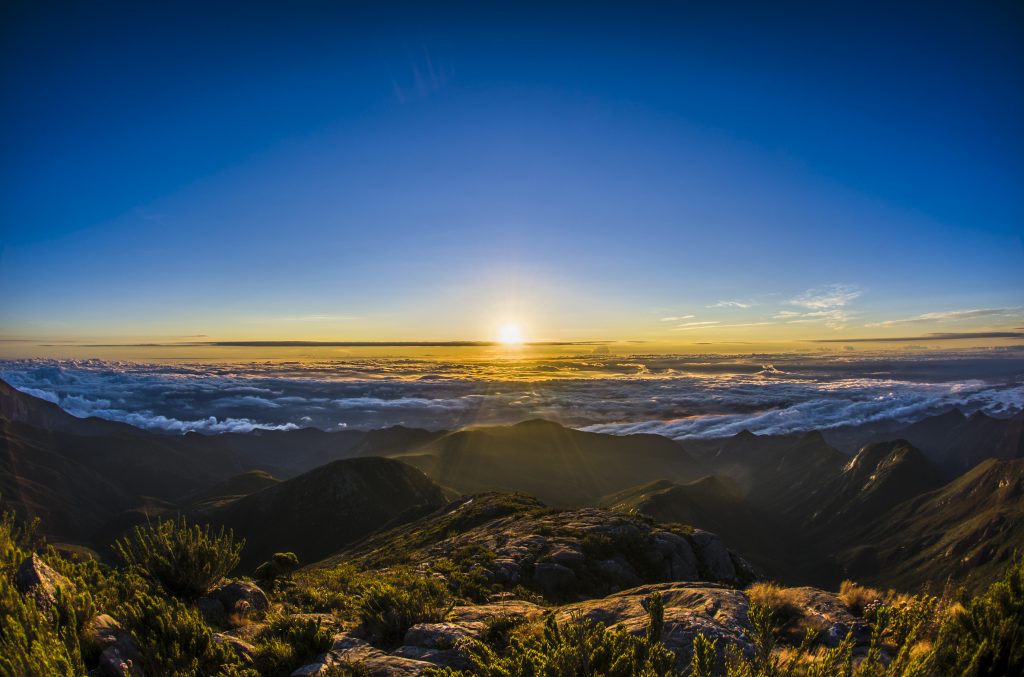 Bandeira peak is 2,891-meter-high it is located on the border of Serra do Caparao and Minas Gerais. Bandeira is known to be one of the highest peaks of Brazil. Bandeira Peak tour begin from Dores do rio Preto. Explore can conquer the peak by trekking. If you want to visit peak via Minas Gerais, then it may take longer time than usual because the route from here is longer, but with less steeps. From Espirirtos Santo side it is more difficult but has better infra for visitor than Minas Gerais.
Time: Besttime to visit Bandeira Peak is dawn, the busiest tour starts from dawn and reaches the peak till sunrise.
Note: Don't forget to take warm clothes, along with you because the temperature on the peak can be cold sometimes.You need to be physically fit to climb the peak.
2. Cristal Peak: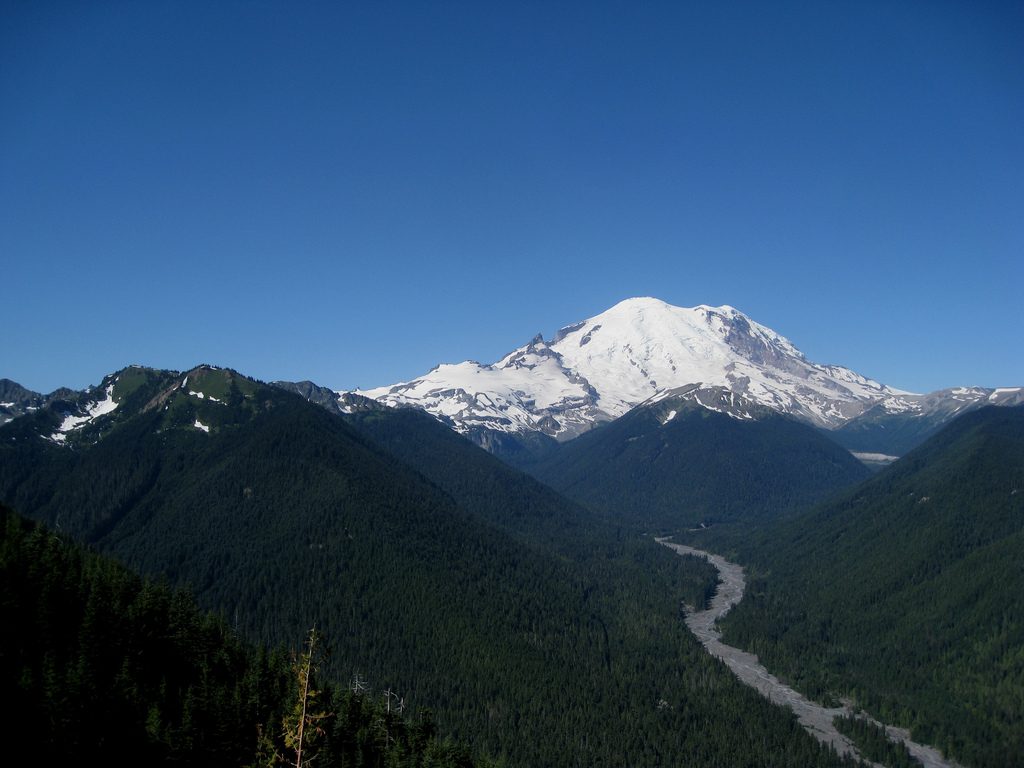 Cristal Peak Is also located Minas Gerais almost in the border with Espirito Santos. Its height is almost 2,770 meter which can be cover by hiking full day, the path is easy and fully marked. The peak is named because it is abundant with quartz stone, which make this more beautiful than Bandeira and any other peak. Cristal peak is home to rich vegetation and species of bromeliads and lilies which grow on rocky outcrops. Explorers can witness never seen before view of Pico da Bandeira from here.
Time:Trekking here can take almost one day, so, it is better to start the tour early morning.
Note: You should head towards Cristal peak after visiting Bandeira peak.
3. Orgaos Peak: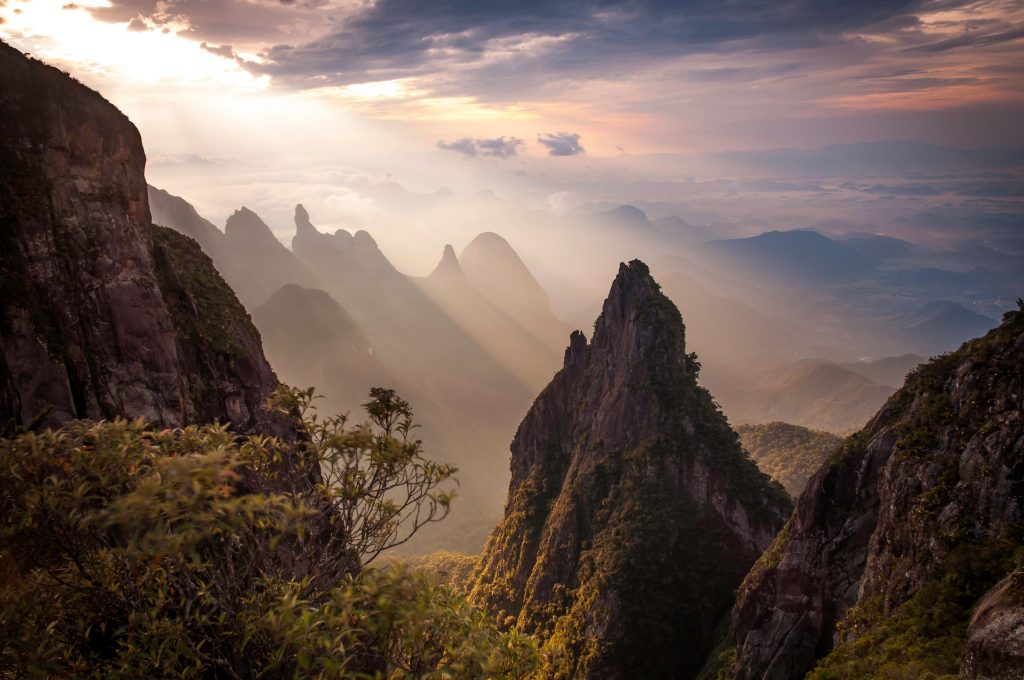 Once you depart from Serra do Caparao, head forward to Orgaos peak situated in Rio de Janeiro. Tour start from Dedo de Deus peak which looks like god's finger pointing to sky, it is 1,692 meter high. The route is quite difficult, because it is steepy, but this peak is worth climbing because the view of the bottom is gorgeous. Explorers can see view of Guanabara bay from here.
Time: Best time to visit Dedo de Deus is after departing from Serrs do Caparao
Note: The way to reach Dedo de Deusd is difficult, hiking and climbing are extremely steep, it must be skilled climbers to climb this peak. Take cable wire and hiking equipment's in your kit to conquer this peak.
4.Pedra do Sino: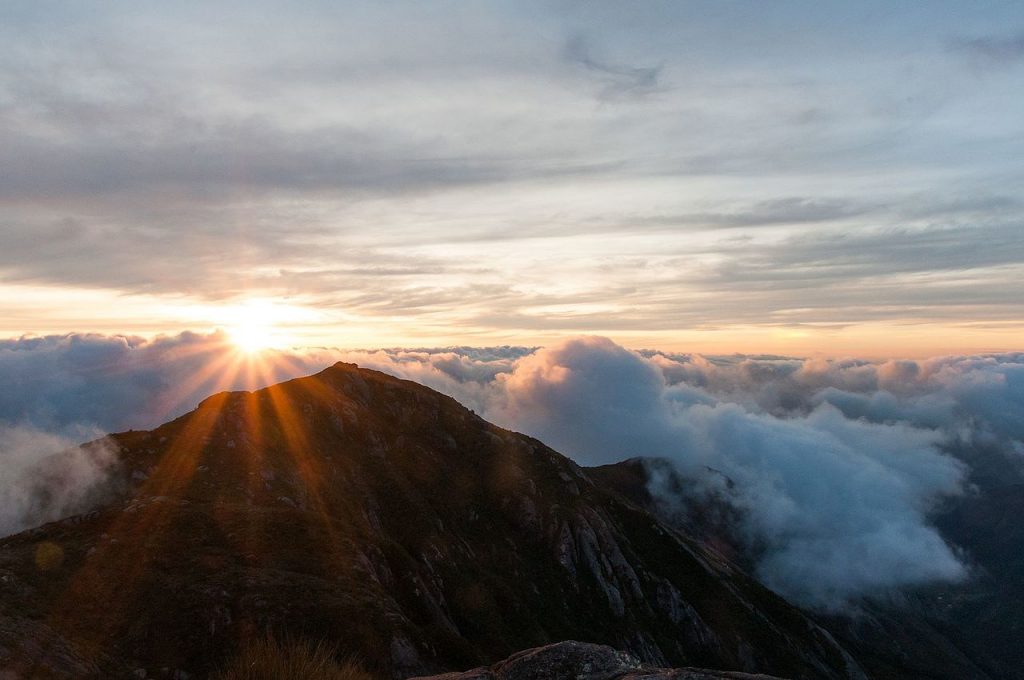 Pedrado Sino is 2,263-meter-high which can be achieved by nonstop hiking for almost five hours. The peak is situated in Rio de Janeiro. The 11-kilometer hiking trail consist of difficult path in the beginning and also some easy one at the end. There are shelters for the explorer in between the path. On the way there are restrooms and dorm rooms with bed and beddings which are built specially for the visitors.
From summit you can witness the entire range of mountains and the Dedo de Deus peak. If you are hiking in night don't forget to witness the sunrise and if you reach there before evening the peak will welcome you with breath taking sunset.  Both sunset and sunrise makes the tour unforgettable for the explorers.
Time:  During sunrise and Sunset, depending on the time you can reach the top of the peak, you can return the base on the same day. However,we advise you to spend some time in one of the shelters and enjoy walking up early in the next morning.
Note: Goof health condition is required to climb the mountain as the way is 11 Km long and bit difficult for those who are not regular hikers.
Above are some highest peak of Brazil, which worth your visit, we will be back with our more exciting Brazil travel blogs and Itinerary plans for explorer like you, till then Stay healthy and Keep hiking.