Escape with Your Soulmate in Brazil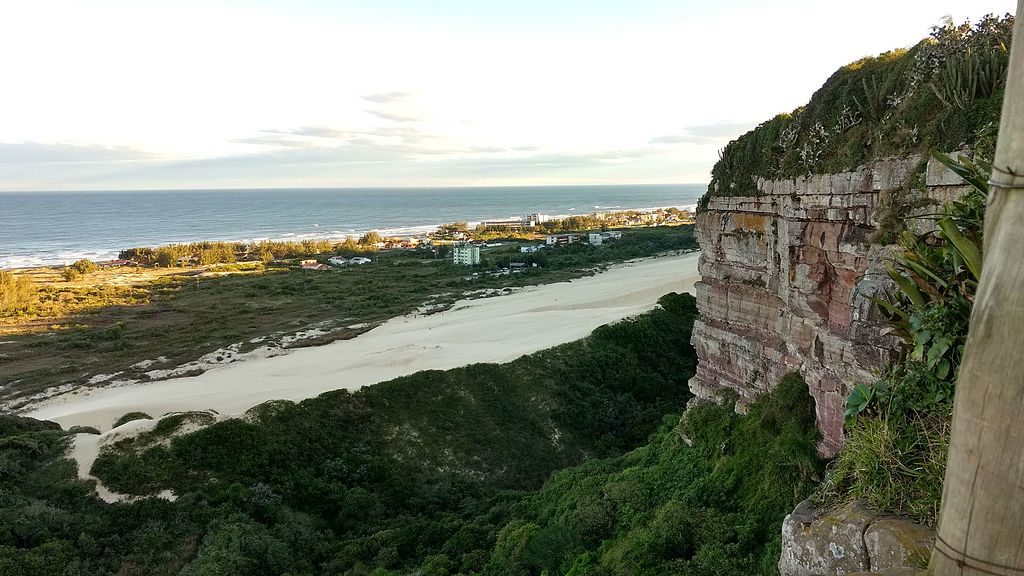 A perfect couple need a perfect place to escape, be It a pre-weddingvacay with your BAE, or amid-courtship, leisure or a honeymoon getaway, an idol place always adds moons and stars in your holidays. But when we plan a vacation with our partners places which always strikes our mind is Maldives, maturities, Philippines etc. But did you ever though about honeymooning in Brazil.
If not! No worries it's not you fault, there are many places and islands in Brazil which are not yet popular among people. Now in this blog we are taking curtains off from such places which are best for Brazilians and well as for peoples and especially for couples around the globe. If you want to spend some memorable time on a remote place these are the perfect destinations in Brazil where you can actually enjoy your honeymoon in true sense without any hassle.
Brazil is blessed with Buzios and Arrial do Cabo, both are perfect destinations for a romantic weekend for couples.
Buzios:Buzios is situated near Rio de Janeiro in Brazil, this place is a set of resorts situated in east peninsula, it is surrounded by numerous beaches, which make it perfect for holidaying. Some of the place includes Ferradura which is a peaceful horseshoe shape bay perfect for water sports, and Geriba which is hottest surfing site and Rua das Pedras which is small village area with cobbled street, bars and nightlife.
Arrial do Cabo: Arrila do Cabo is coastal town situated in Rio de Janerio in southeastern Brazil, it is known for its whiute sand beaches like Grande Forna and Pontal do Atalaia. Offshore have many diving sites, it also has a cave named as Grunta Azul, an old light house built in 1836.
We are creating two-day itinerary for you to help you out planning your weekend with your better half.
Day 1:Brigitte Bardot steps
On day one, the tour starts with Buzios, which is a small fishing village until 1960, Our first destination here is Brigitte Bardot steps, which is about 180 km far from Rio de Janeiro, it will take around 2.5 hrs. to reach here from Rio.  You can take a flight to this place from Rio or can also rent a car.
Brigitte Bardot steps came in picture when it was first visited by actress Brigitte Bardot, at that time when she visited the place she fell in love with the beauty of the place and she was at her career peak, when she went back she announced this hidden treasure to the world, then after this place becomes the ultimate tourist destination and now every year many visitors from world come to witness the beauty of this place.
This place has a statue in honor of the actress which is made up of bronze, the statue is situated on Boardwalk in Armacao beach, from the boardwalk you can have a view of beautiful coast line. You can enjoy a ride in boats,meanwhile you can also see old fishing boats. You can enjoy night relaxing in bars, and beach side restaurants.
After, visiting Brigitte Bardot steps head to Ferradura beach, which is the calmest beach of the city, Its U shape make it unique from rest of the beaches. It is great place for relaxing, eating Brazilian food and for water sports like SUP and Canoeing. At night head to Rua das Pedras, which is famous for restaurants, souvenir shops, bars, nightclubs.
Day 2: Crystal clear water and Sunset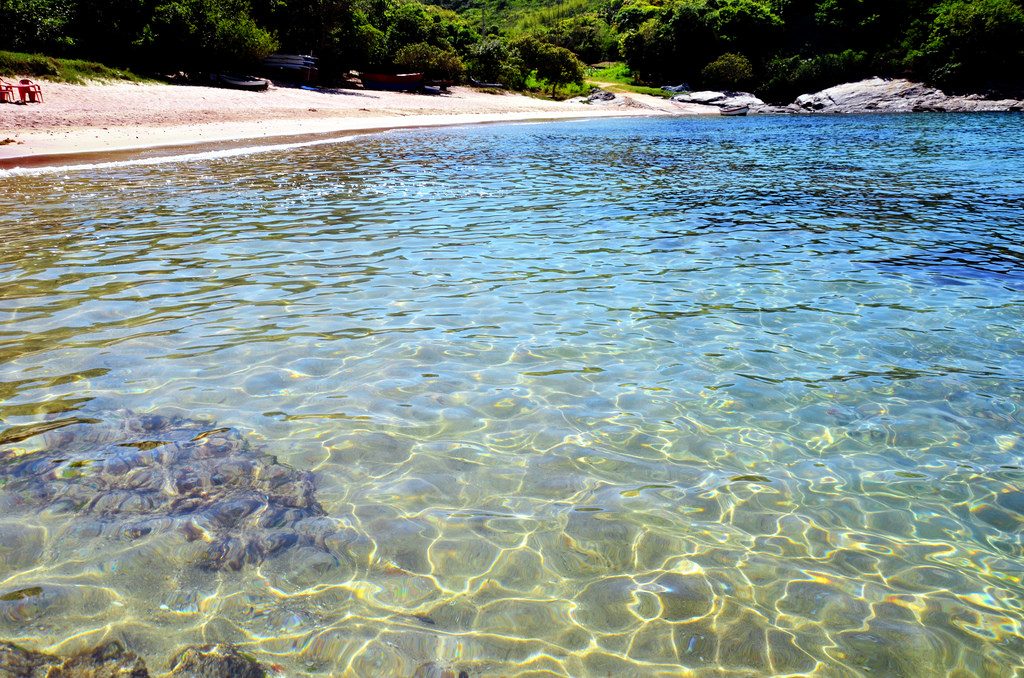 On the second day of tour, head towards Arraial do Cabo which is around 40 km far from Buzios, this is best place for water activities, boat rides, swimming, sun bathing and watching marine life. Forno beach is one of the top diving sites of the city for both professional and amateur divers. The nature is abundant at this place, hence, making it best for nature lovers. After completing first attraction visit Praia do Farol, it's a place surrounded white sand dunes and blue green sea water, making this view magnificent. This beach is an ecological reserve so the only way to get into the beach is via boat ride, later, you can hang around Pontal do Atalaia, which is small beach surrounded by crystal clear water. In evening you can end up your tour by climbing the hill to see sunset view.
Major attractions to cover in itinerary:
Farol Beach
Forno Beach
Pontal do Atalaia beach
Armacao beach
Ferradura beach
Ferradura beach
Brigitte Bardot steps