Enjoy Sport Fishing in Alta Floresta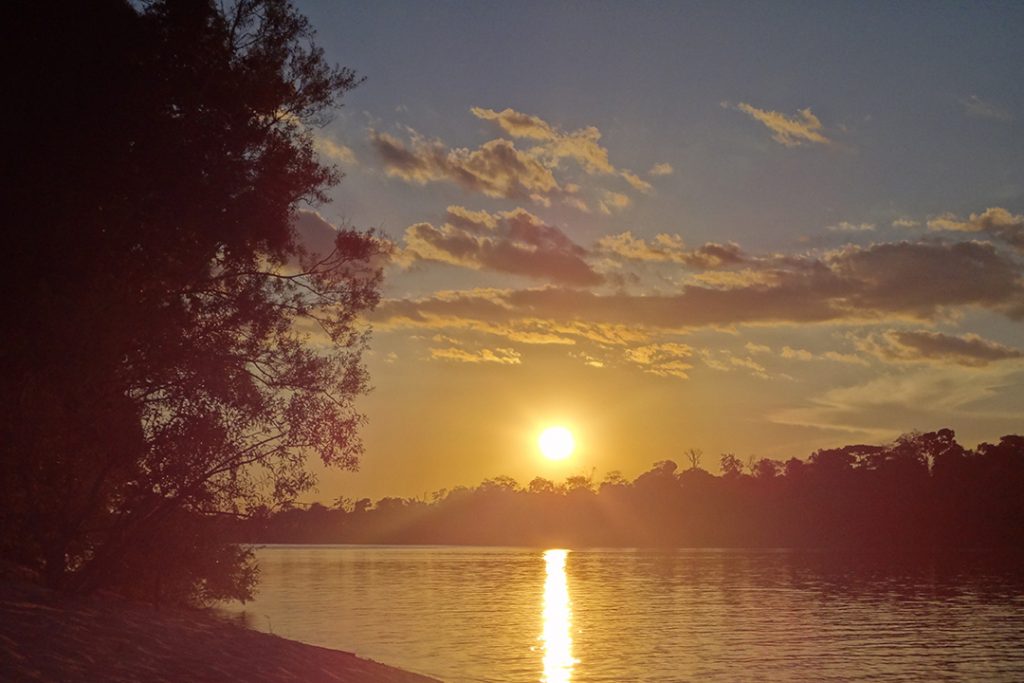 Visiting South America is like covering a huge area, on the earth, some assumes that south America js so big in itself that it will take around 2-3 years to complete the tour. Brazil is so huge that some come here just to witness Rio carnival or some for adventure sports. Brazil draws millions of tourist annually to towards its color, life and music. A country that despite its myriad of problems, continues to attract tourists from across the world. Whether you are looking for wonderful pristine beaches, incredible water sports, huge modern cities with skyscrappers, charming colonial towns, full of zeal people, mesmerizing nightlife, in this part of the world You will get everything.
One such place in this huge country is Alta Floresta which is highly famous for its sport fishing and Bird Watching. Alta Floresta is a municipality located in Mato Grosso state of Brazil. The municipality contains a small part of the 184,900 hectares Cristalino State Park, which was formed in 2001. It's located at the southern edge of Amazon rain forest and it is one of the popular Eco-tourism destination. When Alta Floresta was formed its economy was dependent on gold mining, later on as it declined, the people residing here moved to nearby location, and Alta Floresta become less populated city with the major center of attraction as its Eco tourism.
What to do in Alta Floresta:
When we talk about Ecotourism Alta Floresta is the Idol place as it is located in State of Mato Grasso which is a gateway to worlds largest rain forest Amazon. Those who love nature and want to enjoy natures activities, the city offers great many places for such attraction. When you arrive in the city you can book hotels in the city and for more adventure you can book hotel in the jungle or on the Riverside. There are many hotels which offers facilities like boat service and pilot for fishing as well as private spots for bird watching.
Alta Floresta is situated in the South region of the Amazon rain forest and it is gateway to the preserved natural heritage Cristalino Private Reserve. The place is the major attraction point for bird watching, River bathing, and hiking and other jungle activities.The park is situated in an area of 184,000 hectares, and it is full of flora and fauna. There are many small and big rivers majorly the sub rivers or Amazon river is located is located in the state park some of them are Madeira, Xingu and Teles Pires, where you can catch a glimpse of some rare bird species.
Best Time to Visit Alta Floresta:
Best time to visit the place is during the dry season, between April to October. Between this time, you have a great chance to watch rare birds and you can also take part in Bird parade which showcase toucans, herons, hawks, and rufescent tiger heron, etc.
Species found in Alta Floresta:
Altra Floresta is a home of many rare and about to extinct animals. You can see animals like tapirs, capybaras and giant otters. if you are lucky enough you can see aquatic species such as cichla, goliath catfish, gilded catfish, pacu and golden dorado.
How to Reach Alta Floresta:
If you are coming from flight Alta Floresta has a big airport which receive daily flights to many Brazilian cities.
If you are coming by road follow Highway MT-208 which connects Alta Floresta to Nova Monte Verde and Nova Bandeirantes.
Points of Attraction:
Airport Avenue Lake: Place where you can see capivara grazing and egrets nesting.
Cristalino State Park. It is a place where you can explore exceptional Amazon flora and fauna.
Igreja Matriz, Avenida Ariosto da Riva -Centro.
Municipal Theater
Natural History Museum
Praca da Cultura
Recanto das Orquideas