Brazil Reported Record Breaking Growth in US Visitors after making visa relaxation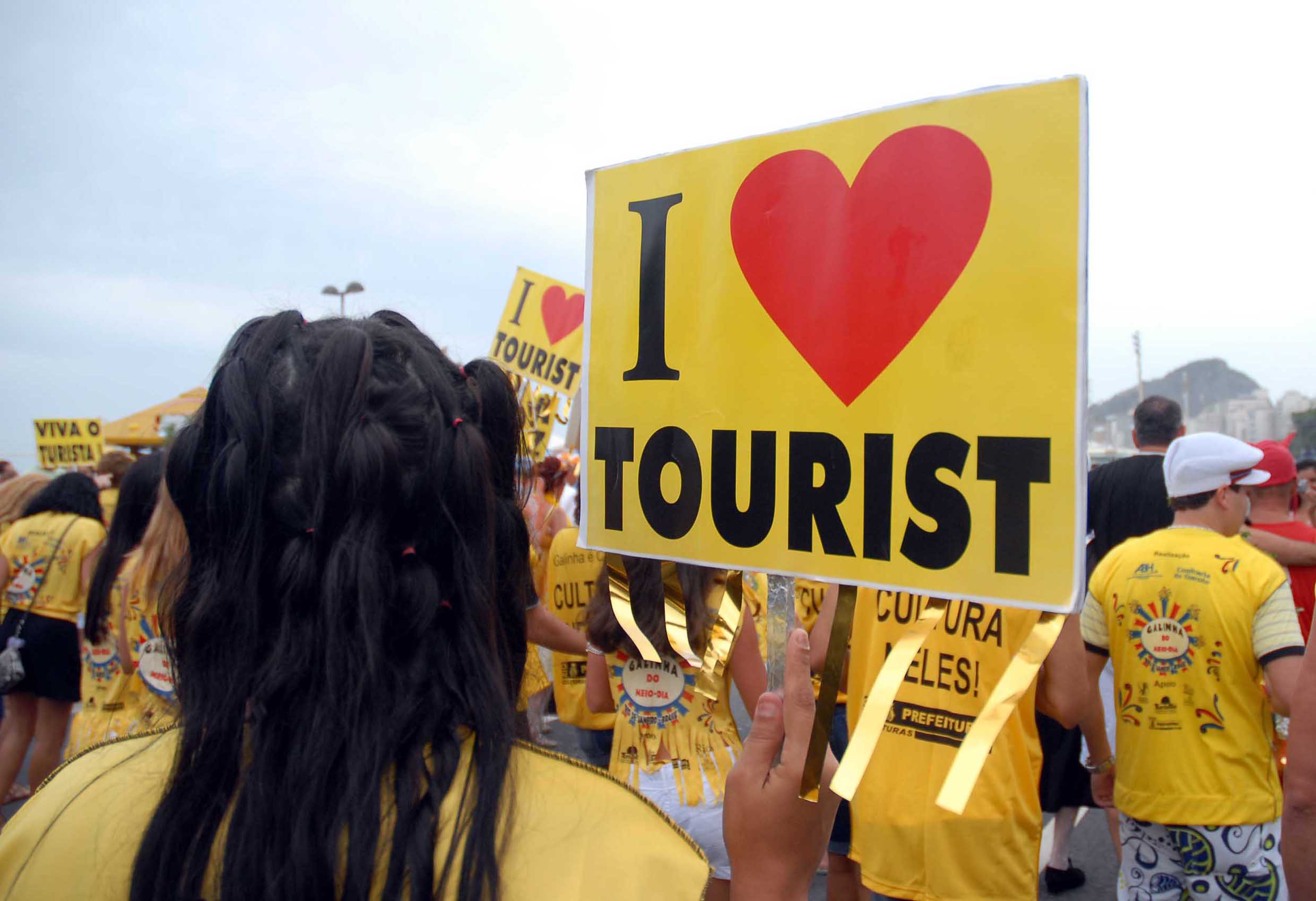 Brazil made relaxation in it Visa policies and soon after this decision to ease visa restriction, country registered a huge growth in US visitors in the country, because these policies made it easier, faster and cheaper for American travelers to travel in the country, it has seen surge in US visitors procuring Visa.
It is recorded that there is 8% growth in foreign visitors from January to July this year, as compare to first six months of year 2017. Those 8% visitors comprised of approx. 3.2 million and it is stated that they have also spent $ 3.2 billion in Brazil during their respective visits which was almost 6% higher as compare to previous year.
But when the US visitors are concerned the growth is reported to be 44.2% in visas processed in April of year 2018 as compare to with April 2017, a 35.7% jump in both May and June and a 48.6% leap in July.
While there are several factors which might have contributed in this huge growth, tour operators, travel adviser themselves gave this credit to Brazil's e-Visa program which was introduced in November 2017, for travelers from country namely Australia, Canada, Japan and U.S. It also enables visitors from these countries to apply Visa online with average approval times of about 72 hours.
The program was launched in January for Americans. Visas processed in other three countries also surged this year. Previously U.S. citizens had to visit a Brazilian consulate or visa center and, in some cases, depending on where they lived, supply copes of bank statements in order to get a visa. Some operators said their clients were asked to submit credit card statements.
The price of a Brazil visa also drops of American citizens to $40 from $160 which was a huge difference, the change, coupled with an increase in demand and this was enough to encourage Quasar expeditions to move ahead with plans to build a ship for river cruises on Argentina's Parana River. Itineraries for the product, expected to launch in 2020, will includes Brazil.
Dolores Gangotena, Quasar's co-founder said that under countries previous visa requirements many Americans were turned down by the idea od sending personal financial statement to a foreign consulate.
She also added that they faced lots of issue while deciding the itinerary for the new river boat this was the main reason for decrease in American visitors to the country. Tour operators that offers Brazil are seeing similar increase in demand are now increasing the capacity.
Michael Schneider Latin American Specialist with Audley Travel said that the company is increasing and making the number of Brazil trip double this year from 9 TO 18. Moreover, the visa process to enter the country was a major hurdle for client in past particularly for older client of first time traveler. He also added that it was a process that made clients uneasy to book a trip because the additional requirement.
He disclosed that their company secure closer in booking due to new Visa policy, in past it took a month to take visa now the time is decreases to only 5 days.
Emily Harley who is marketing manager of international expedition said that "it's all really coming together at the right time. She said that operators relaunched its Pantanal program last year to mild success but this year it is sold out completely and company is also booked for the coming year of 2019. While its numbers are small the maximum group size is 18 the operators are already planning to add another departure next year.
Isaias Reis, director of infinity SAS and its sister company, RLM Brazil, a Rio de Janeiro based DMC that does about $300,000 in annual business from the U.S. said the companies are seeing an increase of between 10% and 15% in American business this year. He said he could only attribute the increase to the change in visa process, since they are not seeing that kind of growth in markets that were not impacted by eVisa. He added that nothing else has changes and nothing else would be responsible for that.
A proven visitor incentive
The result bolster the arguments of entities like the U.S. Travel Association and the world travel and tourism council WTTC, which claim that making visa acquisition easier increases travel and spurs economic growth.  Roger Dow CEO of U.S.travel said that it's proven that positive visa policies can increase tourism to a country. After south Korea was added to the U.S. Visa Waiver program (VWP), the numbers of south Korean visitors to the united states increased three times faster ha total overseas arrivals to the united states. Korean travelers, U.S. travel reported spent $ 8.6 billion in 2016, when 2 million arrived.
Will Brown, U.S. travels senior director of government relations said "when qualified countries are able to join the VWP the economics benefits are abundant.
Visa facilitation is a core goal of the WTTC, the council has reported that visa facilitation has historically increased international travelers and tourism market by 5% to 25%
Brazilian officials hope that country's recent visitors' numbers are only the beginning. The ministry estimated January that the new eVisa program would boost tourism from the U.S. by at least 25% as much as 50%.
The ministry also reported that in next year there will be six new direct flights to Brazil three of them was reported to fly between Sao Paulo to Las Vegas.
News Source: Travelweekly