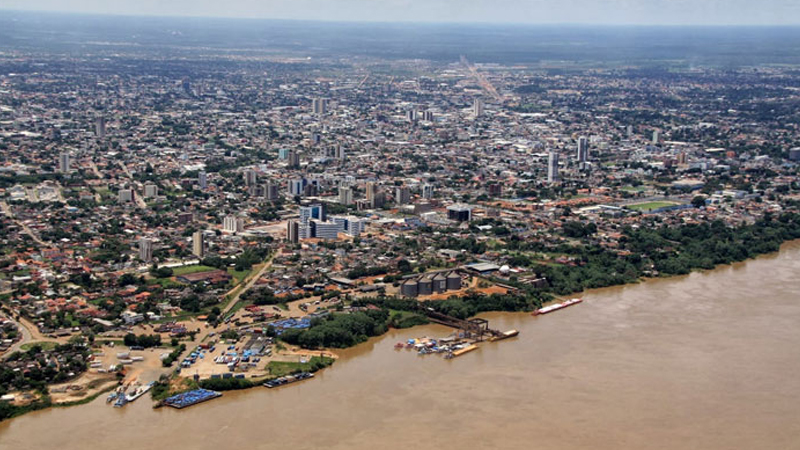 Even though Porto Velho is a fairly young city in Brazil, there are things that you can
enjoy doing and seeing when you plan a trip to this vacation location. The locals in
Porto Velho are very welcoming, and do their best to make sure you have a great time
experiencing their history and culture. While you are on your trip, be sure to relax in
between sighting seeing, dining, and participating in outdoor adventures. Plan ahead so
you can reserve rooms at the best hotels, and make sure you purchase a Brazil Airpass to
ensure you receive the best price on tickets and flights to Brazil.
History of Porto Velho
This city was officially founded in 1914. The construction of the Maderia-Mamore
railroad is what led to pioneers finding Porto Velho. The development of this city was
tied directly to the railroad industry for more than 60 years; however, during the rubber
boom, this town began to prosper. Gold was also discovered in Porto Velho. Cattle farms
are also a source of income for this Brazilian city.
What to do in Porto Velho
Remember that Porto Velho is a young city, but there is still a little to offer each traveler.
You could go shopping on the main street of the town. Tourism in this town is not
spectacular, which is why you should rent a car when you travel to Porto Velho; this will
help you get around to the different areas while you are on vacation. Even though there
is no formal tourist office, the locals in this city are very friendly, and they can help you
find the best attractions, historical sites, as well as other interesting activities. You could
also ask the staff at the hotel that you are staying in while on vacation in Porto Velho.
Some of the popular attractions and sights include Ciaxas D'agua, Casa de Cultura,
Catedral, the Weekly Market, Edificio Feitoza, and more.
Hotel Accommodations
There are hotels available in Porto Velho that can accommodate every type of budget.
If you want to stay at some of the more expensive hotels, the Aquarious Hotel and
Hotel Vila Rica are two popular choices. These hotels come with suites, and a variety
of amenities. If you want to stay at a mid-range priced hotel while you are on vacation
in Porto Velho, the Hotel Samauma de Porto Velho is a great choice. The rooms in this
hotel are nice, clean, and breakfast is included with your stay.
Weather in Porto Velho
The weather in Porto Velho is something that you will need to know before you begin
planning your trip. Knowing the weather conditions can help you plan accordingly,
including the sights you will see, the attractions you will visit, and the clothing that you
will pack for your vacation. The driest month in Porto Velho is April, and the wettest is
September. The warmest month to travel during is January, while the coolest month is
July. Porto Velho experiences the most rainfall during the months of January, February,
March, April, June, July, August, and September.
Traveling in Porto Velho
Scheduling flights to Porto Velho should be high on your list during the trip planning
stage. Before you begin booking hotel accommodations, you will need to make sure
there are flights available for the days that you have chosen to travel on. Do not buy
those tickets to Porto Velho before you have purchased a Brazil Airpass. In order to
reach your vacation destination, you will need to take multiple flights, which is where the
airpass comes in. The Brazil Airpass can help you lock in rates for these flights. Doing
so will help you avoid the increased fees that accompany the airplane tickets to the same
destination, on the same day.
Plan to Getaway
When you want to get away and take a trip to Brazil, be sure to put Porto Velho on your
list. Although the tourism in this city is not the greatest, there are things that you could
do. If you want to visit multiple cities while on vacation, Porto Velho should definitely be
one of the cities that you put on your list for the tour of Brazil.