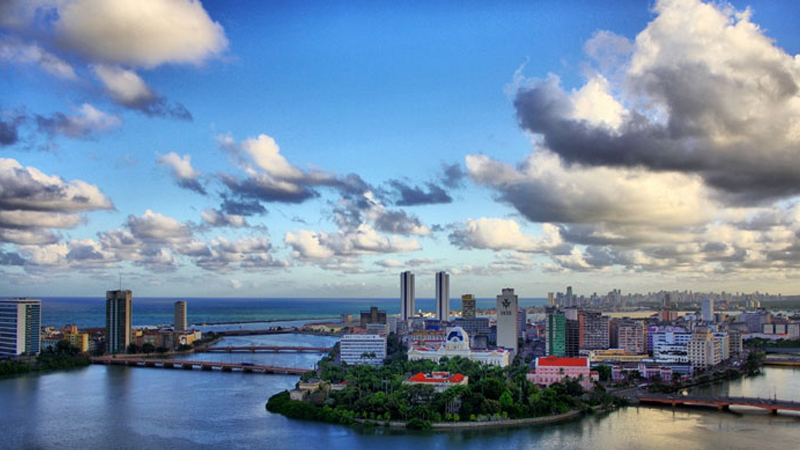 Recife is not only one of the largest cities in northeastern Brazil, but it is one of the most
important. The beaches in this town are great, and the culture is something that every
traveler will enjoy experiencing. Although the town is old, the tourism in Recife is great,
and the city is very vibrant. You can always find something to do while in Recife, as well
as something spectacular to see. Begin planning your trip well in advance so that you can
arrange the best activities and tours. To get great deals on flights, be sure to purchase a
Brazil Airpass.
History of Recife
Recife is the capital city of the state Pernambuco, and it was originally founded in 1537
by European settlers. Approximately 300 years later, the city was incorporated. It is home
to over four million people. The city is also home to one of the most significant ports on
the Atlantic Ocean. Recife was a host for the 2014 FIFA World Cup tournaments. The
city underwent major reconstruction in order to accommodate the visitors for this event.
This included expansions to the transpiration system, accommodations, attractions, and
sports facilities.
What to do in Recife
When you come to Recife, you will always find something fun and adventurous to do.
Some of the popular attractions in the city include the state museum, Museu do Estado de
Pernambuco; the Cathedral Sao Pedro, which is an old church that has quite the historical
value. The cathedral is surrounded by bistros, bars, and colonial houses. Casa de Cultura
is a popular tourist attraction that was once a prison, but now it is a cultural area and
shopping center.
The beaches in Recife are one of the city's biggest draws. Some of the beaches that the
most tourists love to relax on in Recife are Porto de Galinhas, Brasilia Teimosa, Boa
Viagem, and Pina.
Hotel Accommodations
Finding a hotel in Recife is not a difficult task; there are dozens of hotels around the city
that each offer you something different. You can find a hotel or resort that fits into your
budget, regardless if you want to stay in the more expensive venues, or if you want to
lounge in one of the more affordable hotels and resorts.
The most popular luxury hotels in Recife include Mar Hotel Recife, Hotel Atlante Plaza,
Internacional Palace Hotel, and Recife Plaza Hotel. The cheaper hotels in this Brazilian
city are the Piratas de Praia, Pousada Villa Boa Vista, Hostel Boa Viagem, and Albergue
Maracatus do Recife.
Weather in Recife
Planning a trip requires you to consider a lot of factors, and the weather is one of those
factors. When you do not consider the weather, this could be the difference between a
great vacation and a horrible trip. Traveling to Recife is no exception; therefore, you want
to know as much about the weather conditions as possible before you plan your trip to
this Brazilian city.
The temperatures in Recife are always high, on average. The warmest month is Recife
is January, while the coolest month is July. If you want to travel to this city during the
driest month, that would be November. The wettest month in Recife is June. Rain season
generally takes place during the months of January through September.
Traveling in Recife
Before you purchase those tickets to Recife, you will need to purchase a Brazil Airpass.
This airpass can help secure the rates on flights, regardless if they increase between the
time of your planning and departure. A Brazil Airpass will lock in the rates for those
tickets, and it gives you some flexibility with your flights. You will have to travel to
multiple cities when reaching your destination in Brazil, which is why an airpass comes
in handy. Be sure to purchase the Brazil Airpass before you travel to Recife; this airpass
must be purchased outside of Brazil.
Take the Trip You Deserve
You deserve to take a vacation to a beautiful destination, and Recife is the perfect
location for you. Travel to this city with your friends, family, or with your partner.
Regardless of who you go on this trip with, you will be amazed by the rich culture that
Recife has to offer each and every tourist. Start planning your trip today, and prepare to
have a great experience!