Ribeirao Preto, Sao Paulo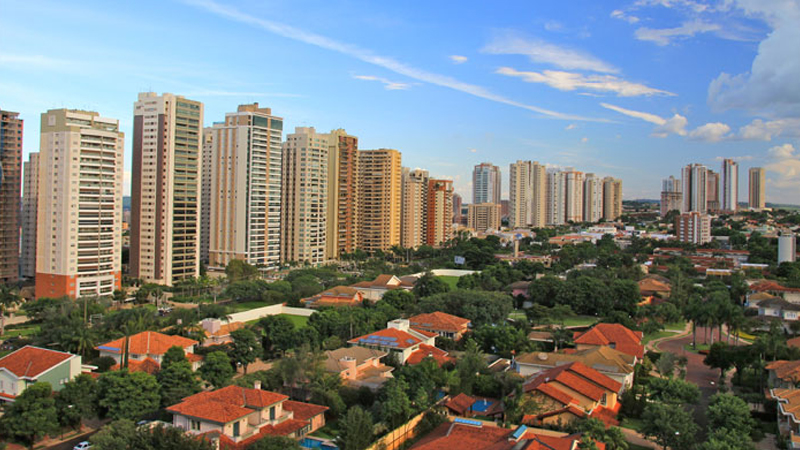 The tourism in Ribeirao Preto is great, which is why it attracts countless tourists year
after year. This is one of the largest cities in the northwestern region of Brazil. It is not
only a great tourist location, but it is a powerful economic center. The cultural heritage in
Ribeirao Preto is extremely valuable, and there is always something to see, do, or learn
while you are on vacation in this city. Ribeirao Preto is known as a main regional center
for nightlife and shopping. While planning your trip to this city, be sure to inquire about a
Brazil Airpass; this could save you some money on your flights.
History of Ribeirao Preto
In 1856, Ribeirao Preto was founded by farmers. These farmers were searching for an
area that had a good climate and soil that would be ideal for growing coffee beans. The
soil was so fertile that it allowed the farmers to produce the highest crop productivity
in Brazil. The coffee cultivation brought growth to the city, due to the wealth that this
industry began to build.
Centuries, and decades later, the city experienced a rapid growth due to the sugarcane
boom. This occurred during the 1980s and 90s. Tourism in this city also grew, making
Ribeirao Preto a beautiful, fun, and adventurous city in Brazil to vacation in.
What to do in Ribeirao Preto
When you arrive in Ribeirao Preto, there is always something to do; always a place to
dine in; and always some sight or landmark to see. The History Coffee Museum is one
of the popular historical buildings to visit; it details the history of how the city came
to fruition, and how the economy experienced its first real boost. You can also go to
the Museum of Images and Sounds. Be sure to tour the Seven Chapels, as well as the
Metropolitan Cathedral. If you want to go shopping, travel to the Ribeirao Shopping
district, or the Santa Ursula Shopping Center. There are a variety of parks that you could
visit, including Tom Jobim Park, Botanical Garden Park, Luis Carlos Raya Park, and
Curupira Park.
Hotel Accommodations
Finding a hotel in Ribeirao Preto is not hard to do. You can stay at one of the many
resorts, hotels, beachfront rentals, or bed and breakfast lodges in the area. Regardless of
where you stay, you will receive great customer service because this is a town that prides
itself on having great tourism. Some of the popular hotels in this Brazilian city include
the Shelton Inn, Hotel Ibis, Hotel Prince, Oasis Plaza Hotel, and Hotel Nacional Inn
Vilage.
Weather in Ribeirao Preto
Before you begin planning your vacation to Brazil, you will need to check the weather;
specifically for the city that you will be traveling to. Failing to know the weather
conditions for your vacation destination could cause you to have a horrible vacation;
whereas, being up-to-date on the weather could help you plan ahead. You will know what
clothes to pack, which accessories you could leave behind, and what outdoor activities to
plan for you and the family. The weather in Ribeirao Preto has a tropical climate. There
are typically rainy summers in Ribeirao Preto, and dry winters. The warm season in this
city generally last from January to March; the cold season is May and June. Snow is not
likely to fall during any season in Ribeirao Preto.
Traveling in Ribeirao Preto
When you travel to Ribeirao Preto, be prepared to travel to multiple cities until you
reach your destination. This could be costly, which is why purchasing a Brazil Airpass is
always a great idea. You could save yourself some time, and money when you purchase
this airpass. The rates for tickets are locked in once you purchase an airpass; and you will
have more flexibility with your flights. Make sure you purchase the Brazil Airpass before
you take your trip to Ribeirao Preto; you will not be permitted to buy this airpass once
you are in Brazil. To learn more, ask your travel agent about the airpass and all of its
benefits.
Make Your Plans Today
Start planning your trip to Ribeirao Preto today. You can find a variety of attractions
to see, relax on the beaches, and tour the various areas within this city. Be sure to
experience as much of the rich culture as possible. After you travel to Ribeirao Preto, you
will see first-hand why so many people choose this vacation destination over and over
again.