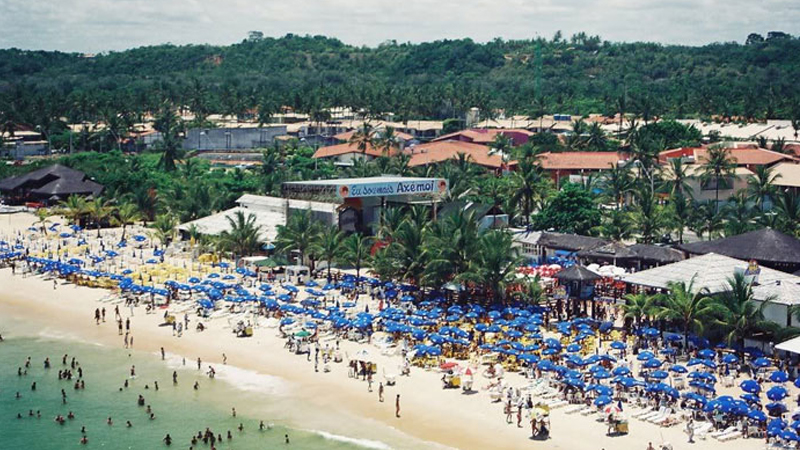 From the moment Portuguese sailors landed on Porto Seguro, this city was destined to be
an attraction to individuals around the world. Since then, it has become a great city for
tourism, providing visitors with a rich culture and great atmosphere. You can come to
Porto Seguro with your friends, family, or on business. Regardless of why you come to
this city, you will have fun interacting with the locals, eating the cuisine, shopping, and
participating in the culture and rituals of the local people. Be sure to get the best deal on
tickets and flights by purchasing a Brazil Airpass before you come to Porto Seguro.
History of Porto Seguro
Porto Seguro is considered the first official landfall in Brazil. In 1612, this city was
nothing but rubble, but it is now a beautiful city that values tourism. This is actually one
of the main economical resources for Porto Seguro. Along with tourism, the city also has
cashew, apple, and other agricultural industries that provide the income for many of the
families that live in this city. Trade and service is also a big source of income, as well as
the cattle industry.
What to do in Porto Seguro
When you take a trip to Porto Seguro, there are many things to do. You can find activities
for adults, as well as interesting attractions for the kids who may be traveling with you
to this vacation destination. There is a historical downtown area that is full of historical
sites, such as the Cidade Alta area; this was one of the first towns in Brazil. The Monte
Pascoal National Park is another historical area; it was created to preserve the area where
warriors first discovered the city. The water lovers should make plans to visit Aquarium
Island; this is a thematic leisure center. There are golf courses for the golf lovers; the
most notable is the Terravista Golf Course. There are many beach bars for anyone
looking to have fun in Porto Seguro's night life.
Hotel Accommodations
There are more than two dozen luxury hotels in Porto Seguro, and countless median-
range hotels, as well as cheaper hotels, bed and breakfasts, and resorts that you could
stay in while on vacation in this city. Some of the hotels are located on the beaches,
while others are in more private, secluded areas. The most popular hotels in Porto Seguro
include La Torre Resort, Campo Bahia, Maitei Hotel, Arraial D'Ajuda Eco Resort, Porte
Seguro Praia Resort, Casa Grande Sao Vicente, and more.
Weather in Porto Seguro
Before you choose the month that you will travel to Porto Seguro, be sure that you know
as much about the weather conditions in this city as possible. The plans that you have
while on your trip to Porto Seguro may not coincide with the weather; for instance, if
you plan to relax on the beach sunbathing during your vacation, you do not want to travel
during the months with the heaviest amount of rainfall. The months that experience the
most rainfall in Porto Seguro are February through March, and June through September.
The wettest month in this city is September, while the driest month is April. The hottest
months in Porto Seguro are January, February, March, and December.
Traveling in Porto Seguro
When you begin looking for flights to Porto Seguro, you should consider purchasing
a Brazil Airpass. You have the option to buy tickets from an airline, but if you ask
the airline representative about purchasing a Brazil Airpass, you could save yourself
some money. The airpass locks in the rates for the multiple flights that you will need
to take while traveling to this Brazilian city. Remember that a Brazil Airpass cannot be
purchased when you arrive in Brazil; it must be purchased outside of this country.
Take a Trip to Porto Seguro
Get a taste of the city known as paradise – Porto Seguro. You have many sights to see,
things to do, and a culture to learn. You can relax on the beaches, or take tours around the
neighborhoods, seeing the historical sites and villages. Be sure to plan ahead so that you
can guarantee yourself the best deals on hotels, flights, tickets, and more!