Porto Alegre, Rio Grande do Sul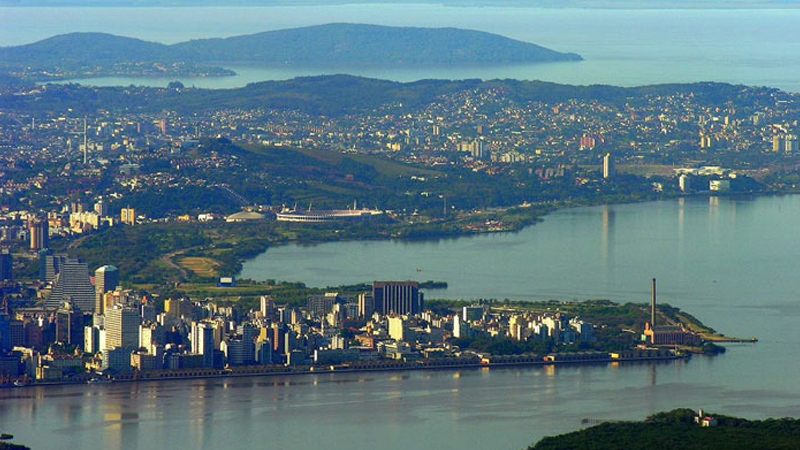 When you want to see one of the beautiful cities that Brazil has to offer, Porto Alegre
should be high on your list. Taking a trip to Porto Alegre gives you the opportunity to
see beautiful beaches, wonderful sights, and more great attractions. The trip to Brazil will
require you to take multiple flights, which is why you should purchase a Brazil Airpass to
get the best prices on tickets.
History of Porto Alegre
The city was founded in March of 1772, but it did not become a capital city until 1773.
In 1824, immigrants from all around the world began to flock to Porto Alegre, helping
the population in this city increase. Porto Alegre gives a great example of diversity
and a multi-cultural city. After the well-known Farrapos War ended in the mid 1830s,
this Brazilian city truly began to develop. After the war, the city went through urban
reconstruction, which was driven by the accelerated growth that Port Alegre had
experienced. The city is driven by shipyards and port-related activities. It soon became
the birthplace of many well-known writers, artists, politicians, intellectuals, and a lot of
other respected individuals.
What to do in Porto Alegre
When you travel to Porto Alegre, you will find a variety of activities that you can
participate in; some will be indoors, but majority of the attractions are outdoors. You can
visit museums to learn more about the history and rich culture of this Brazilian city. Be
sure to take tours of the city and see many of the sites that you read about in the history
books. Museu de Arte do Rio Grande do Sul and the Cathedral Metropolitana are just two
of those venues. You can also have fun on the beaches, or spend the day shopping in one
of the shopping centers. If you want to see great local artists, be sure to visit the Boteco
Natalicio.
Hotel Accommodations
You can find hotel accommodations in Porto Alegre that meet your needs, and your
wants. If you want to stay at a hotel with a great view of the city, there are plenty
of venues in Porto Alegre that meet that requirement. You could also stay near the
downtown area, giving you the ability to access all that the city has to offer quickly,
sometimes within walking distance from your hotel. Some of the hotels in Porto Alegre
that tourists love are the Sheraton Porto Alegre, Lido Hotel, Casa Azul Hotel, Master
Premium Cosmopolitian Hotel, Hotel Laghetto Viverone Moinhos, and more.
Weather in Porto Alegre
The weather in Porto Alegre is an important factor pertaining to your trip to this Brazilian
city. It will determine what sights you see, which tours you take, what clothes and
accessories you pack, and many other things. This is why it is important to know as much
about the weather conditions as you can when planning your vacation to Porto Alegre.
The warmest and most humid months in Porto Alegre are December through March,
while the coolest months are between May and August. December is the warmest month
in Porto Alegre. November is the wettest month for this city.
Traveling in Porto Alegre
Buying a Brazil Airpass is not only necessary, but it could be the smartest decision
you make during the planning stage of your trip to Porto Alegre. Purchasing the Brazil
Airpass could help you lock in the rates of your airline tickets; instead of worrying that
those prices will increase over time. You also have more flexibility on the tickets when
you purchase a Brazil Airpass. The airpass will need to be purchased before you leave
on your trip to Brazil; the Brazil Airpass cannot be purchased outside of Brazil. Inquire
about this airpass from the airline that you are going to purchase the tickets for your
vacation with.
Start Planning Today
You can start planning your trip to Porto Alegre today. Be sure to plan during the season
that you enjoy the most; this will help ensure you can plan to participate in the attractions
and outdoor activities that you enjoy the most. Planning ahead also allows you to find the
best prices on flights, tours, and hotel accommodations.