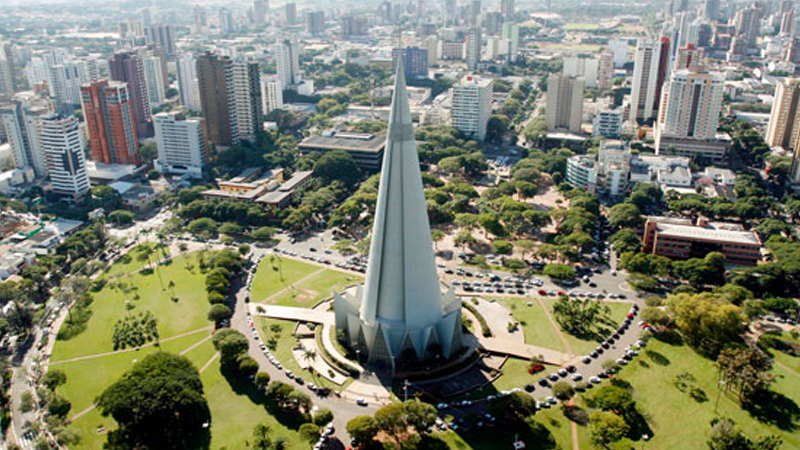 The time to schedule your next vacation is now, and you should choose one of the many
locations in Brazil. Maringa is one location that you can travel to and experience some
of the best attractions and sights in this country. There will be something for you and
the entire family to enjoy; if you are traveling with friends, you will always find fun and
adventurous activities to participate in. Be sure that you purchase a Brazil Airpass to
secure the best rates on tickets to this city.
History of Maringa
In 1947, Maringa was founded as a planned area. It is the third largest city in the Parana.
This is the third largest city is southern Brazil. In 1951, Maringa was elevated to a
municipality. Since the beginning, Maringa was planned as a garden city. The major
sources of income for the economy are the service industry and farming.
Fun Fact: The City is known as "The Song City," because its name is taken from a song
by Joubert de Carvalho. The original title of that song is Maria do Inga, but the Brazilian
city's name was shortened to Maringa. This song was sung by the workers in the city
during their day and night shifts.
What to do in Maringa
When you travel to Maringa, there are many sights to see, and various things to do, both
indoors and outdoors. If you want to catch up on the history of Maringa, be sure to visit
one of the many museums that are located throughout the city. Some of the most popular
museums in this city include the Museu Cesumar, the Geologia Museum, the Interactive
Interdisciplinary Museum, and the Museu da Bacia do Parana. If you want to continue
seeing a bit of the history within Maringa, you can visit some of the landmarks in this
city, which include the Praca de Convivencia and the Praca Napoleao Moreira da Silva.
The Maringa Cental Cathedral is one of the tallest buildings in the city, and it is shaped
like a cone.
In between sight-seeing and shopping, you can dine in one of the various restaurants,
including the pizzeria known as Martignoni.
Hotel Accommodations
There is no shortage of hotel accommodations in Maringa; you could also rent out a villa,
apartment, or home when you travel to this beautiful city. The hotels all offer you and
those who travel to Maringa with you something different to enjoy while on vacation.
Some hotels have spas inside of their venue, while others have restaurants and lounges.
A few popular hotels in this city include The Bristol Metropole Hotel, The Hotel Deville
Business Maringa, Hotel Internacional, Hotel Golden Inga, and Hotel Harbor Self Cidade
Verde.
Casa de Campo para Locacao is one of the most popular vacation home rentals in
Maringa. This rental home has five bedrooms and five bathrooms, along with a full
kitchen, swimming pool, outdoor pond, and more. This rental is great for a large group of
travelers who are taking a vacation together; it can accommodate up to 20 travelers.
Weather in Maringa
The weather in Maringa is something that you will need to check before you plan out
any of the activities that you will be participating in once you take your trip; it is also
necessary to check on the weather conditions so that you can travel with the appropriate
clothing, accessories, and other incidentals. The driest month in Maringa is August, and
December is considered the wettest month in this Brazilian city. If you want to travel
during the coolest month, you will need to plan your trip for June; the warmest month in
Maringa is February. The rain season in Maringa typically takes place during the months
of January, February, March, October and December.
Traveling in Maringa
Before you purchase tickets for your trip to Maringa, you will need to consider buying a
Brazilian Airpass. This option saves you money, and allows you to have more flexibility
with your flights. The Brazil Airpass locks in the rates of your flights, unlike normal
ticket purchases that can increase on a daily basis, until they are booked. To learn more
about the Brazil Airpass, contact your travel agent, or inquire about the airpass with
an airline representative. Remember that only foreign travelers can purchase a Brazil
Airpass; it cannot be purchased once you have traveled to Brazil.
Plan Your Vacation Today
Plan your vacation to Maringa today, and experience all that the city has to offer to
tourists. Be sure to pack accordingly, and get the best value on flights and tickets by
purchasing a Brazil Airpass. This is a vacation that is definitely worth taking!