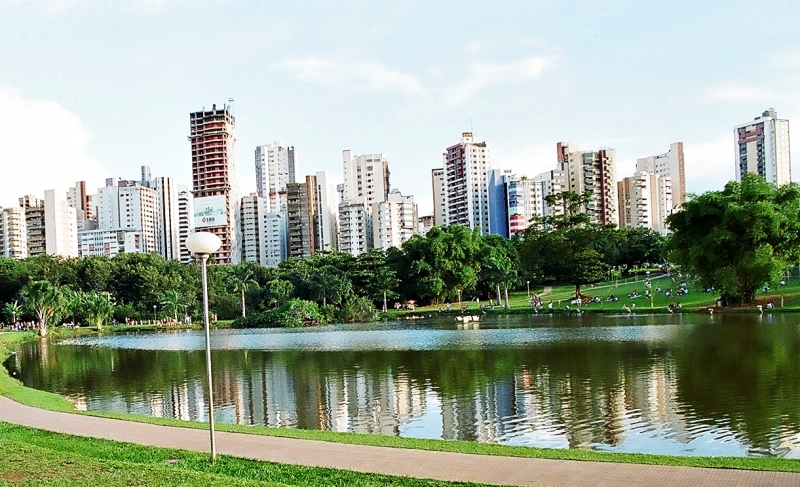 It is time to take that next vacation, but you do not know where you want to travel to. If Brazil is on your radar, choose Goiania for your next trip. You will always find something to do while visiting this city, which is known for its tourism and green areas. To make sure you receive the best travel accommodations, purchase a Brazil Airpass. When you plan ahead, you can almost always guarantee to have the best experiences while on vacation in Goiania.
History of Goiania 
In 1933, Goiania was founded. This was a planned city that began with about 50,000 inhabitants; now, the city has more than two million residents. Goiania is the capital city of Goias. Many of the buildings that were first built in Goiania are now listed – and recognized – by the National Institute of Historical and Artistic Heritage.
What to do in Goiania
While you are on vacation in Goiania, you can get around the city by taxi, bus, and car. If you plan your trip well in advance, you will be able to explore the city during non-peak times, which is more affordable. The tourism in Goiania is great, and you will enjoy the rich culture.
Some of the beautiful sights, landmarks, and historical venues to see while visiting Goiania include Teatro Goiania, Praca Universitaria, Museu Pedro Ludovico Teixeira, Centro Cultural Oscar Niemeyer, and more. There are a various parks that you should visit while on vacation in Goiania; some of the most popular parks in this city include Parque Mutirama, Bosque dos Buritis, and Parque Flamboyant. You can go shopping at Buena Vista Shopping Center, the Bougainville, the Araguaia, and many more. The most popular shopping areas in Goiania are Avenida 85, Rua 3, and Rua 4. Sedna is one of the popular night spots in this Brazilian city; Café Blend is a popular pub in the area.
Hotel Accommodations
Finding a hotel or resort to stay in while on vacation in Goiania is not a difficult task. You will have the option to stay in a hotel venue that offers everything you desire, including spas, restaurants, tour packages, and more. Hotel Rio Vermelho, Hotel Principe, Hotel Paissandu, Crystal Plaza Hotel, and Hotel Terra Cedro are just a few of the many hotels that you can stay in while on your trip to Goiania.
Weather in Goiania
Taking a trip to Goiania may be just the vacation that you want; however, you always want to be aware of the weather conditions before taking your trip. The great thing about this Brazilian city is that the temperatures are always high. If you want to travel during the driest months, you should plan your trip between the months of June, July, and August. The driest month in Goiania is July. When you plan to vacation during the months of January, February, March, April, October, November, and December, you can expect rainfall. The wettest month in Goiania is January.
Traveling in Goiania
Purchasing a Brazil Airpass is necessary when you travel to Goiania. You will secure the price for your tickets on multiple flights when you purchase this airpass. In addition to saving money, the Brazil Airpass will also save you some time. You can purchase an airpass directly, or you could ask your travel agent about obtaining a Brazil Airpass. You will need to make the purchase before you travel; it cannot be purchased in Brazil.
Plan your Trip Today!
You can start planning your trip to Goiania today. See the many sights that the city has to offer, and visit some of the lively cafes and entertainment areas. Shop for your friends and family back home, or purchase some items for yourself. Be sure to enjoy as much of the culture as you can when you are on vacation in this town known for its tourism. When you travel to Goiania, you will definitely have a great experience!