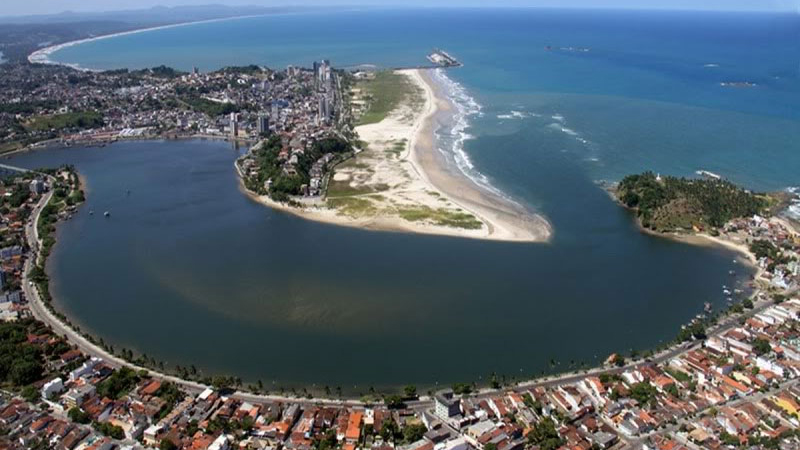 If you are planning a vacation to Brazil, Ilheus should be at the top of your must-travel
list. There are a variety of things to do, sights to see, and places to stay when you are
in this town known for its tourism. In addition to the lovely ambience, and great tourist
attractions, you can relax and enjoy the beautiful scenery. Get a first-hand account of the
rich culture when you travel to Ilheus. Be sure to purchase a Brazil Airpass to lock in the
rates, and receive flights that are flexible.
History of Ilheus
Ilheus was originally founded in 1534. This town has since expanded, and is known
for its cultural heritage and tourism. The biggest export for this Brazilian town is the
cocoa bean. In fact, the town is famous for its prosperous cocoa port. The city depends
on tourism for its income. The downtown area of Ilheus is located approximately one
kilometer away from the Atlantic Ocean.
Fun Fact: The famous Brazilian author, Jorge Amado, used this town as the setting for
one of his well-known novels.
What to do in Ilheus
While on vacation in Ilheus, there is no shortage of things to do. You could visit a
museum, going shopping, view the many landmarks, or visit one of the beaches in town.
If you want to go to the beach, there are many for you to choose from. Each beach
provides you with something different to do, making it a unique experience. If you decide
to go to Do Cristo Beach, you could go jet-skiing, sailing, kayaking, and more. This
beach is known for its water sports. Da Avenida has many activity courts where you can
participate in a variety of sports activities, such as biking. Do Norte beach gives tourists
the options of swimming, fishing, surfing, and more.
Some of the popular museums that you could visit while in Ilheus include the Sacred
Art Museum, which carries sacred documents, and valuable items from the sixteenth,
seventeenth, and eighteenth centuries. Tour the home of the famous author Jorge Amado
when you visit the Museu Casa de Cultura Jorge Amado.
Enjoy the dining in Ilheus, which consists of pizzerias, coffee cafes, and restaurants that
serve food that coincides with the culture of the town. Some of these restaurants give
patrons a great view of the sea.
Hotel Accommodations
Many of the hotels available in Ilheus are within walking distance to downtown; those
hotels and resorts are also convenient if you choose to travel through the town by car.
You can rent out a room at a bed and breakfast or apartment, in addition to the traditional
hotels and resorts that are available. Some of the popular hotels in Ilheus include the
Barravento Praia Hotel, Eco Village Indaia, Eden Village, and more. These hotels are
conveniently located minutes away from the historic centre. Most of the hotels mentioned
come with spa service, a restaurant inside of the hotel, and great customer service; some
of the hotels even have wineries.
Weather in Ilheus
Ilheus is a beautiful city and Brazil, and the temperatures are always high. When you plan
to take a vacation in this city, be sure to check out the weather conditions. If you want to
travel to Ilheus during the driest month, plan your trip in August. The wettest month in
Ilheus is March. This Brazilian city experiences rainfall year round, regardless of which
time you choose to travel. Although there is a high chance of rain, there are times during
the year that it will not rain. Pack for rain, just in case! The warmest month in Ilheus is
March, and the coolest month is July.
Traveling in Ilheus
Buying a Brazil Airpass has many advantages, which is why it should be high on your
"things-to-do" list when you are planning your trip to Ilheus. When you purchase an
airpass, you can lock in the rates for your tickets; even when you have multiple flights.
The Brazil Airpass also allows you more flexibility when you are scheduling your flights
to the Ilheus and other Brazilian cities. Be sure to purchase your airpass before you take
your vacation; you will not be permitted to purchase a Brazil Airpass once you are in
Brazil.
Get Ready to Plan Your Trip Today
If you are ready to take the vacation of your dreams, choose Ilheus, a town known for
its tourism. You will always have something to do, regardless of where you stay, or how
long you stay on this trip. Plan ahead to make sure you receive the best vacation packages
possible, and to plan out your daily schedules when you tour the city.