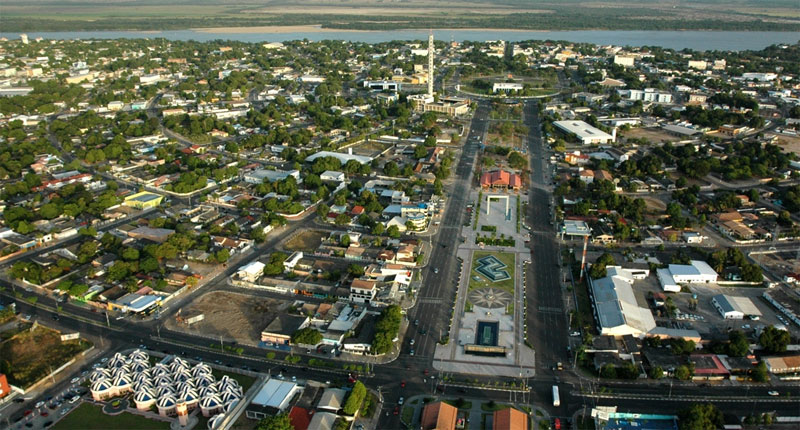 When you want to get away to a beautiful vacation destination, Boa Vista is for you. This
Brazilian city was actually designed to be similar to Paris, and tourists from around the
world can attest that it does not disappoint. When you need to take a trip to help you relax
and reset your batteries, Boa Vista is the best destination.
History of Boa Vista
Boa Vista is the capital of Roaima, and it borders with Venezuela. In 1890, this city was
founded and originally named Boa Vista do Rio Branco. Around 1943 – during World
War II – the city became Boa Vista. The main source of employment was machine-based
mining; however, this occupation was causing major damage to the landscape, so it was
prohibited. This caused the economy to suffer, but things have since picked up.
What to do in Boa Vista
When you plan your trip to Boa Vista, make sure you make time to tour all of the great
areas in this Brazilian city. You can choose from theaters, beaches, museums, shopping
markets, and more. If you want to take your family out on a tour of the sites, you will
have plenty of historical and cultural attractions to visit.
Some of the top sites and monuments to see when you travel to Boa Vista include the
Monumento aos Pioneiros, Cultural Center of Fort Sao Joaquin do Rio Branco, and
Museu Integrado de Roraima.
If you want adventure through the waters, be sure to take a tour through Igarape Agua
Boa. You can tour various bodies of water with this top tourist attraction in Boa Vista.
The Parque Nacional do Monte Roraima is a national park that has unique monuments
and sights, in addition to hiking trails.
Hotel Accommodations
When you book your flights to Boa Vista, you could also book your hotel
accommodations. Most travel agencies have vacation packages that you could purchase,
making sure you get the best deals on tickets, in addition to reservations to four and five-
star hotels. Some of the hotels that you could stay in while traveling to this Brazilian city
include the Boa Vista Eco Hotel, RUI Hotels & Resorts, and more.
These hotels and resorts are near some of the fabulous beaches in Boa Vista. The Fasano
Boa Vista is perfect for the traveler who wants to play golf while on vacation. This hotel
has not one, but two, golf courses, as well as modern rooms with natural materials.
Weather in Boa Vista
Before you begin packing luggage for your trip to Boa Vista, you will need to know more
about the climate in this Brazilian city. If you want to travel to this city during a warm
and dry period, be sure to book flights between the months of December to March. The
rainy period in Boa Vista generally occurs between April to November; these months are
also very hot and humid.
Traveling in Boa Vista
Be sure you find the best deals on your trip to Boa Vista. There are only a few airlines
that have flights to Boa Vista, so make sure you choose the best airline. You can find
tickets for you and your friends, or flights that can accommodate your entire family.
Regardless of who is traveling with you to this Brazilian city, you want to make sure
you purchase a Brazil Airpass. With this pass, you can travel to various cities near Boa
Vista without paying expensive rates. You also receive large baggage allowances with
an airpass. If you need to make a change to your flights, you can do so without penalties
with a Brazil airpass. Remember that you must purchase this airpass outside of Brazil.
Taking a trip to Boa Vista offers you that reset on life you may have been looking for.
There are beautiful garden beds, and a variety of sights to see when you visit this city
in Brazil. You are bound to find something to do, regardless of who you take on the
vacation. Even though Boa Vista does not make the top tourist's list, it develops better
tourist spots each year.