Belo Horizonte, Minas Gerais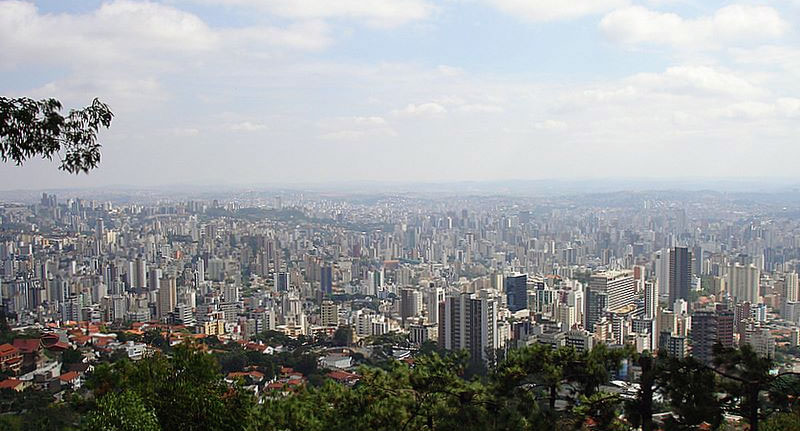 The time has come for you to plan that next family vacation, or romantic get-away, and
you are not sure what destination you should choose. If you are looking for a vacation
spot that is located in the tropical zone, Belo Horizonte should be at the top of your list.
This is the fifth most populous city within Brazil, which is surrounded by neoclassic
architecture. You can find a beautiful view from just about any location while you are on
a trip to this Brazilian city.
Plan your vacation and be prepared to witness a variety of charms when you travel to
Belo Horizonte.
History of Belo Horizonte
Belo Horizonte was founded by a Portuguese explorer. Over the years, the city has
reached for new horizons. One of the most memorable facts about Belo Horizonte is the
well-known events held in this city. Belo Horizonte is only one of six cities to host the
Confederations Cup, and one of the 12 cities to host the World Cup.
Fun Fact: Belo Horizonte is known for its exquisite fresh milk, as well as its tasty cheese.
What to do in Belo Horizonte
When you book your tickets to Belo Horizonte, you may not know what to expect – but
once you get there, you will fall in love with the location. You can take a tour around the
beautiful Brazilian city, or you could enjoy a walk around town, down the cosmopolitan
streets that are always buzzing with locals, or tourists. If you want to shop for local foods,
arts, crafts, clothing, and other items, be sure to visit the Mercado Central. This market is
definitely a top priority on the Belo Horizonte tourism list.
If you want to enjoy music and entertainment, you could purchase tickets to see a concert
at the well-known Palacio das Artes. Perhaps you want to catch up on the history, or
culture of Belo Horizonte; if this is so, be sure to stop by one of the museums, including
the brand-new Inhotim Art museum. Since this is a neo-architecture city, you will
definitely want to visit the Palacio da Liberdade, located in the historical site of Minas
Gerais government.
Hotels Accommodations
There are more than 40 hotels that you can choose to stay in while you are on vacation
in Belo Horizonte. Some of the hotels that are at the top of the tourism guide include the
Royal Garden Tower, Caesar Business Belo Horizonte, Niagara Flat Hotel, Promenade
Volpi Hotel, and more. These hotels are located in prime areas within this Brazilian city.
Some of the venues also have restaurants and bars that you can dine or socialize in on
those nights that you do not feel like leaving the hotel.
Weather in Belo Horizonte
This Brazilian city is in the tropical zone, and it is known for its high altitudes. The time
to travel will depend on what type of weather you prefer. For instance, if you prefer to
travel during the warm and humid seasons, you should visit Belo Horizonte during the
summer months; however, if you love dry and mild weather, you will definitely want
to schedule your trip in the winter months. Something you will need to remember about
Belo Horizonte is that there is a temperature contrast between the spring and summer
months, as well as the fall and winter. For example, the coolest month in Belo Horizonte
is July, while the hottest month is January.
Regardless of when you decide to travel to Belo Horizonte, you will always receive
a warm welcoming from the locals. The atmosphere of this Brazilian city is also
very welcoming, and full of charm. You can find something to do, regardless of who
accompanies you on this vacation. Be sure to search the best flights and most affordable
hotels when you plan your trip to Belo Horizonte. Purchase your Brazil Airpass before
you arrive in Belo Horizonte, ensuring you are able to travel from place-to-place at an
affordable rate.
Tourism in this destination continues to grow each year, and after just a couple of nights
in this tropical zone, you will become very fond of the vacation destination!